System Restore is one of the useful recovery feature that may help you to restore last known good configuration. We've already seen how to create restore point and restore your system using this feature in following guide:
How to use System Restore in Windows 10
Recently, while restoring one of our Windows 10 Pro system, we got following error:
Windows has detected file system corruption on local disk (C:). You must check the disk for errors before it can be restored.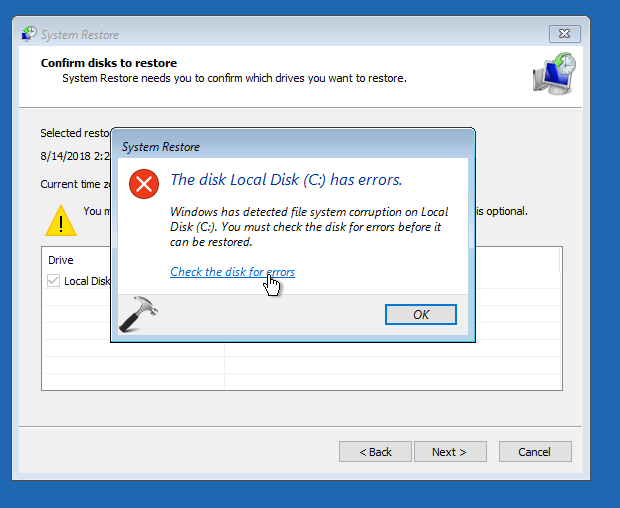 We clicked Check the disk for errors link then and hit Scan drive option.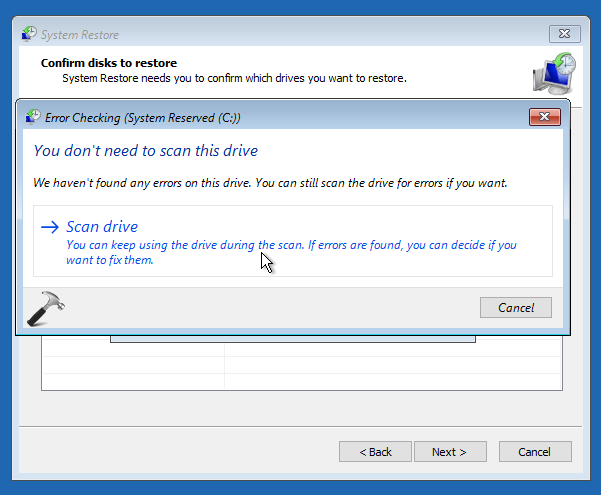 But this was of no help, as Windows found corruption on the drive but was unable to repair it.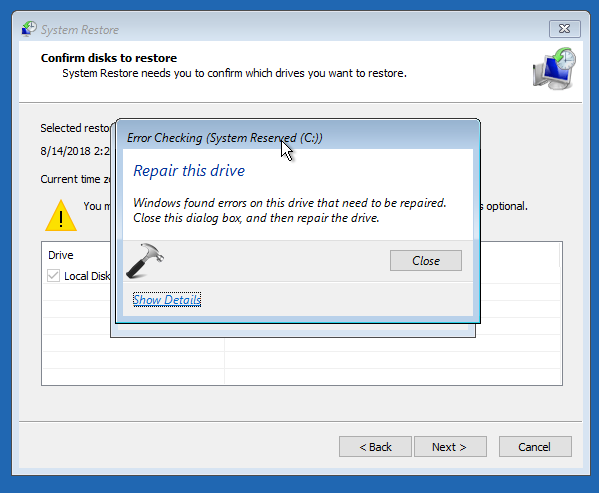 In short, we're not able to use System Restore at all to go back, in this case. If you're also facing similar scenario on your Windows 10, here is how to fix it:
FIX: 'Windows Has Detected File System Corruption On Local Disk' In Windows 10/8/7
1. Plug in your system recovery disc or Windows 10 bootable USB and start your system and press any key to continue.

Wait while your computer boots from your plugged disc.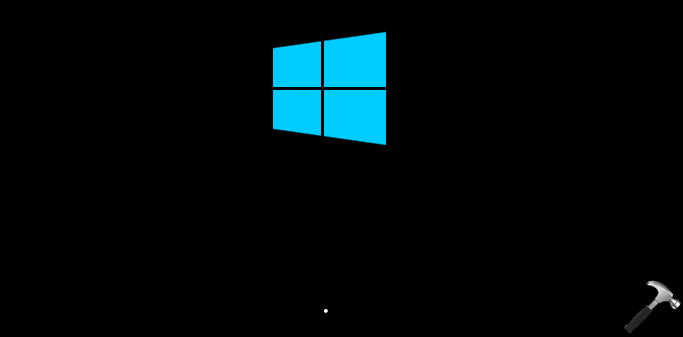 2. Then click on Next in Windows Setup screen shown below.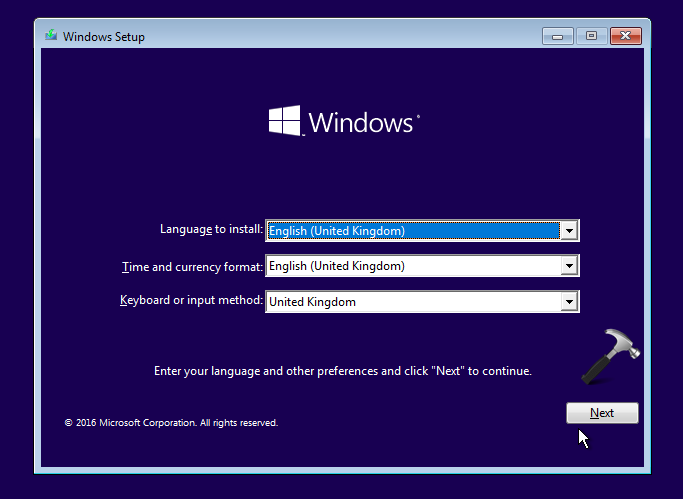 3. Moving on, click on Repair your computer link in next screen of same window.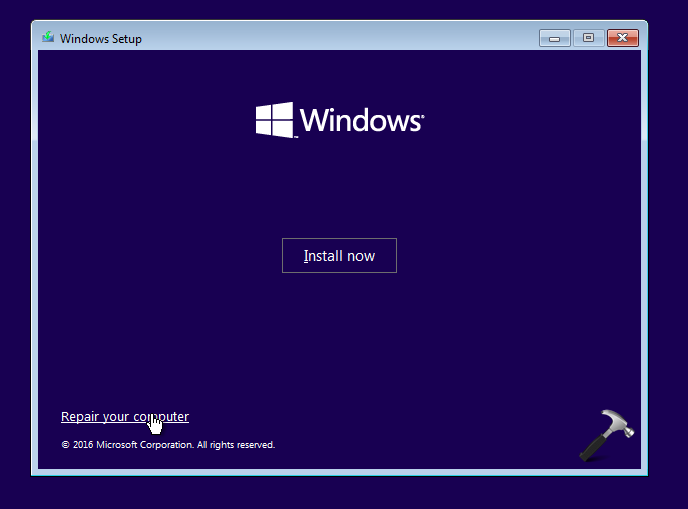 4. Now click Troubleshoot in below shown screen.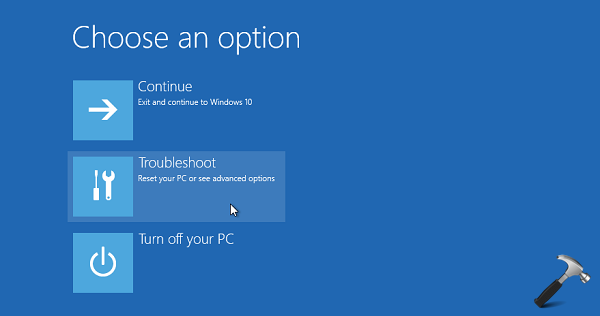 5. Then hit Advanced options entry in following screen: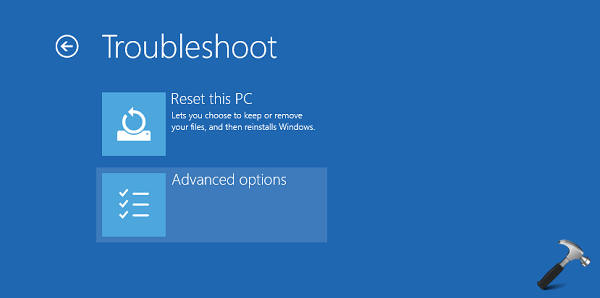 6. Moving on, we've now arrived in Advanced Recovery Options for Windows 10. Here, click on the Command Prompt option.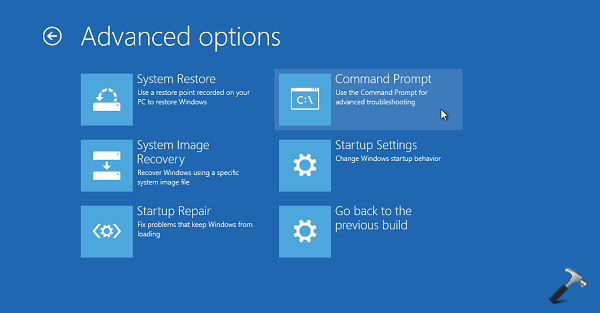 7. In the Command Prompt window, type following command and press Enter key:
chkdsk /f /r 

C:
*Replace C: with the drive with which you're getting error.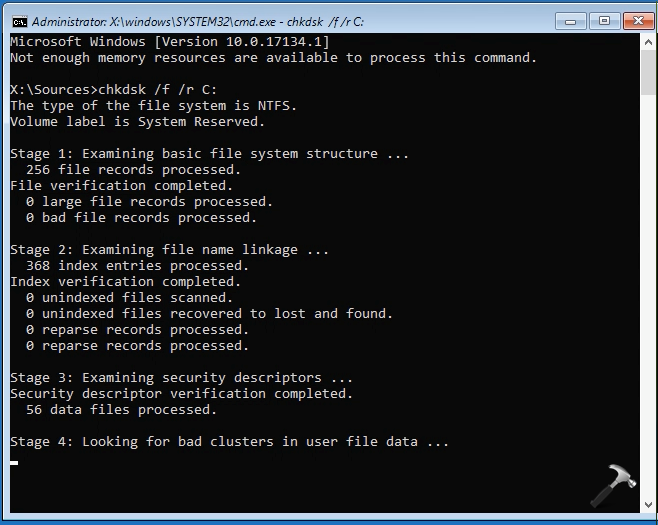 8. Close Command Prompt window when you're done. Then back in Advanced options screen, hit Startup Repair.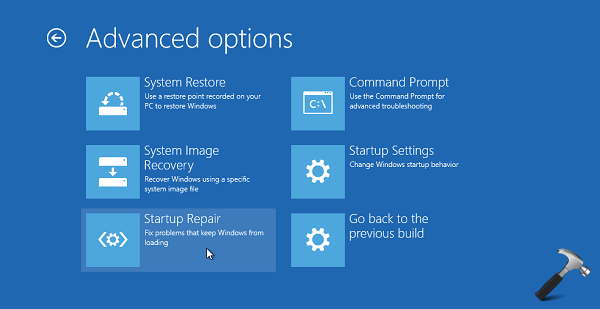 9. Let Windows repair the corruption on drive, it might take few minutes to some hours, so keep patience.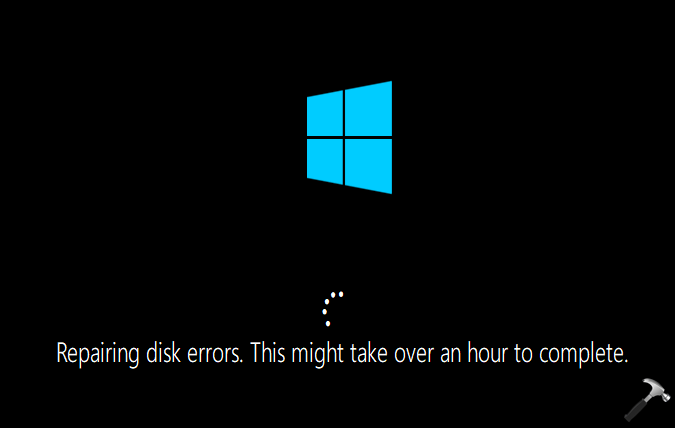 When done, your system will automatically reboot and continue to operating system. You can now try performing System Restore and it will work this time without any error.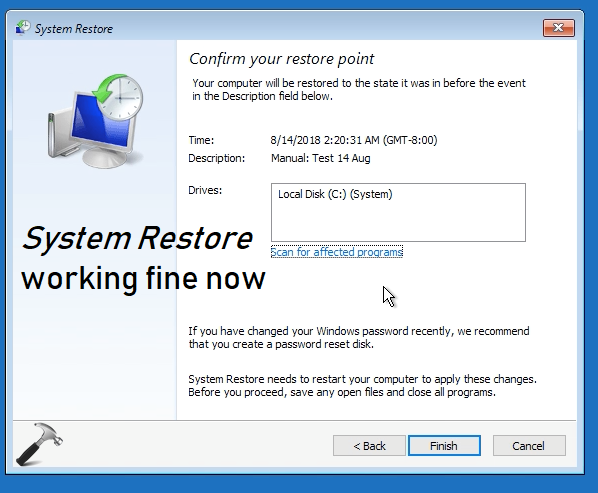 To illustrate this fix, see this video:
Hope this helps!