When you enable BitLocker on operating system drive, you are first asked to create BitLocker recovery password/PIN. Then you're asked to create recovery key. See, this recovery key is crucial because if you've trouble unlocking your BitLocker encrypted drive with password/PIN, recovery key can be used to decrypt the drive.
Windows allows you to save your recovery key in various formats. You can either save it to your Microsoft account, export it to a file, save it on USB drive or simply print it. Some users while saving recovery key, may receive following error:
Your recovery key couldn't be saved to this location. Please choose a different location.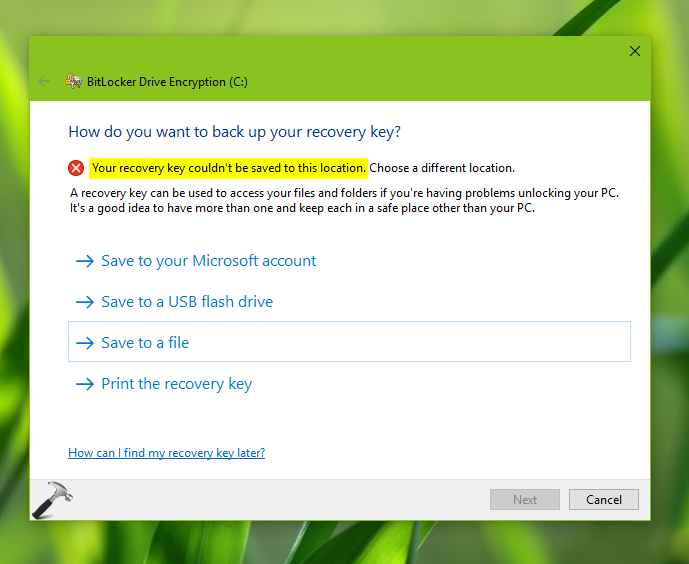 This issue is common and a known problem. If you're also experiencing this error, here's how you can fix it.
FIX: Your Recovery Key Couldn't Be Saved To This Location Error For BitLocker In Windows 10
1. Press 

 + R and put gpedit.msc in Run dialog box to open GPO snap-in. Click OK.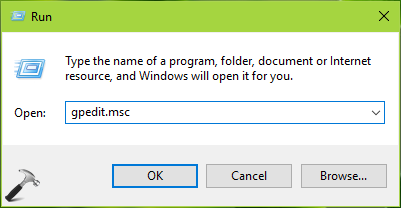 2. Next, in the GPO snap-in window, navigate here:
Computer Configuration > Administrative Templates
> Windows Components > BitLocker Drive Encryption > Operating
System Drives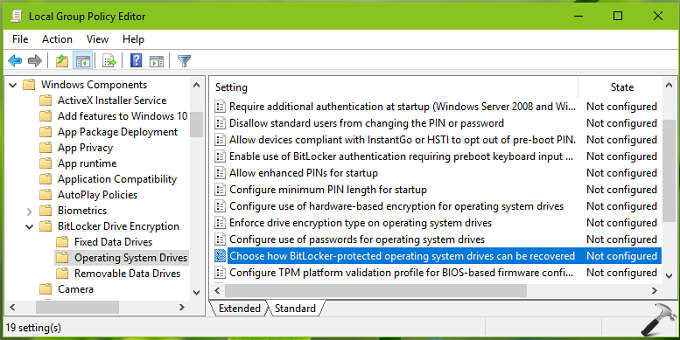 3. In the right pane of Operating System Drives, look for the policy setting named Choose how BitLocker-protected operating system drives can be recovered. The policy is Not Configured by default. Double click on the policy setting to modify its status: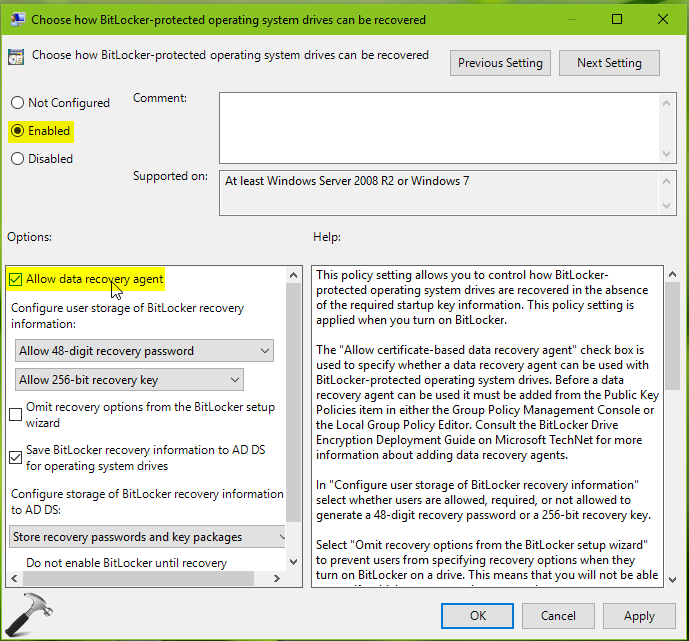 4. On the policy configuration window, you can set the policy to Enabled state. Then from Options section, make sure you check Allow data recovery agent option. Click Apply followed by OK. Close GPO snap-in.
5. Run gpupdate /force command in administrative Command Prompt.
You can now go ahead to BitLocker setup and this time you'll be able to save your recovery key.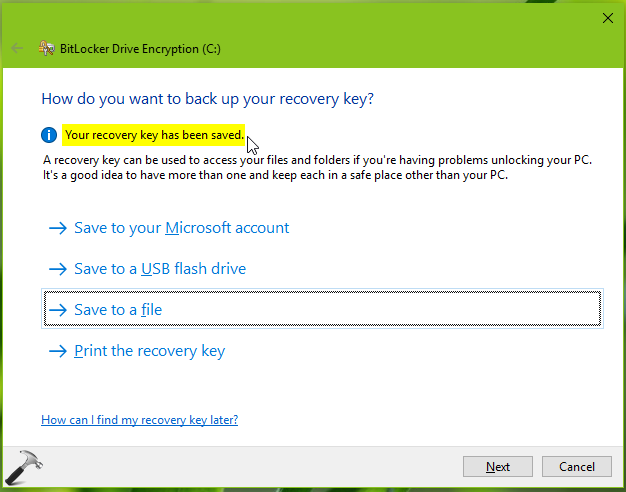 —————————–
Additional notes:
1. If you receive Your recovery key can't be saved to an encrypted drive while saving recovery key as a file, then it might be possible that you're saving recovery key of C: to some location on C:, while should be avoided. You can choose another drive or recovery option to bypass the error.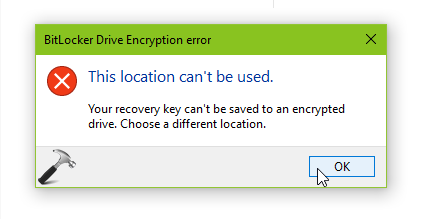 2. You may receive Your recovery key can't be saved in the root directory of a non-removable drive error, when you save the recovery key on any other drive root location (for ex. E:). You can create a new folder in the root location of the drive and save recovery key to it and bypass this error.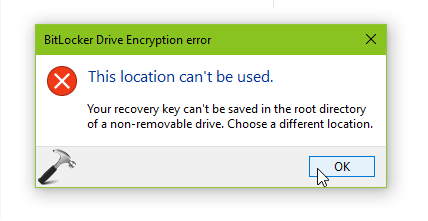 That's it!