Hello everyone!
Its my immense pleasure to share you that I have been awarded as Microsoft Most Valuable Professional (MVP) for the 5th year in a row. On 1st of July, Microsoft announces the renewed MVPs in all the product categories. However, new MVPs are added on per month basis. This year, MVP renewal gone through tough phases. Before renewals we had around 3813 MVPs but after renewal only 3017 MVPs (2996 renewals + 21 new) stay in the program (source: Gil Raviv/datachant.com).
I was very humble to receive this email last night from MVP Global Administrator: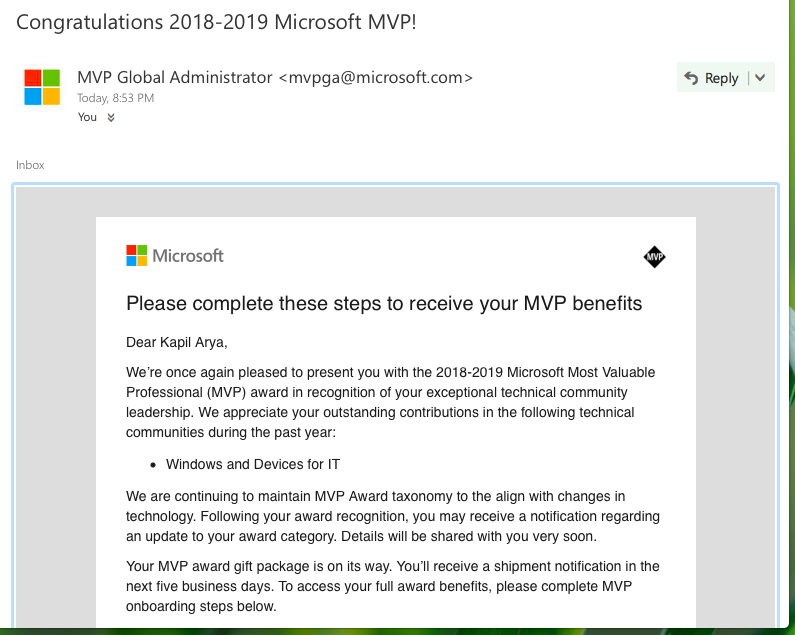 Then came another good news. I was renewed successfully for my 3rd Windows Insider MVP award. This program was started back in 2016 after Microsoft retired Windows Expert (Consumer and Apps) category from DX MVP program.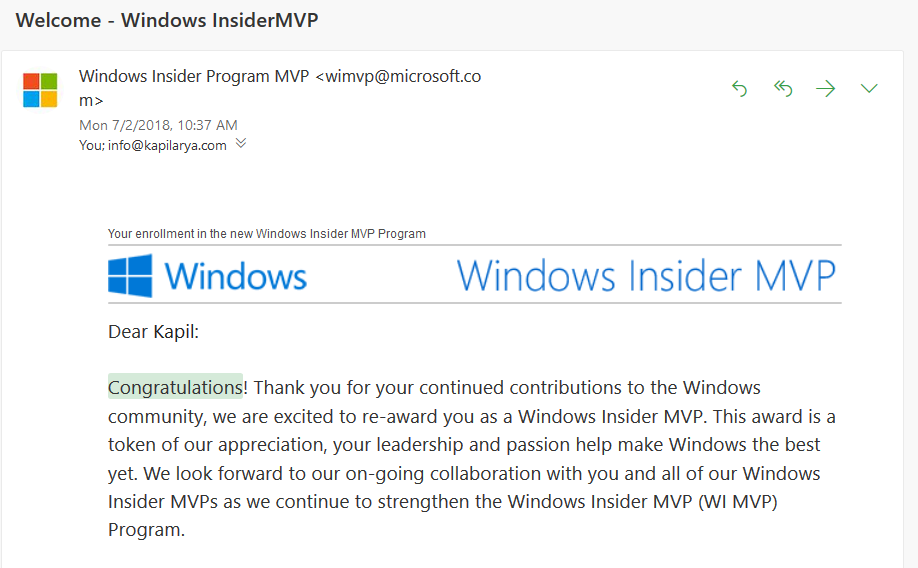 I would like to thanks Microsoft MVP Award team, Windows Insider MVP Award team (Joe Camp, Tyler Ahn, Michelle Paison), Deepak Rajendran and Pratiksha Scindia from Microsoft India. Finally, thanks to all my forum colleagues, blog readers and commentators. I dedicate this Microsoft MVP award to my wife, who has been great support throughout this journey.
I am committed to bring best of Windows to this blog. So stay tuned!