In our previous guides, we seen how to fix damaged PST file and also, how to repair and recover data from large PST files. Now, in this guide, we'll see how to convert the OST file into PST file.
If you're not aware about an OST file and wonder why it is used, here is the answer. Well, an offline Outlook data file is saved in .ost file format. It is used for other account types, such as IMAP accounts, Office 365 accounts, Exchange accounts, and Outlook.com accounts. An OST file usually keeps a last synchronized copy of your data so in case if you lost Internet, you can still access your data. Upon restore of Internet connection, all content are re-synchronized so you stay up-to-date.
Sometimes, IT administrators may face common issues such as synchronization failure or crash of Exchange Server and this may make the OST file inaccessible. Or if you've a situation when you migrate to new email server/service, or client to a new machine, the OST file and mailbox may lost. In such cases, you need to deploy a smart solution such as Stellar Converter for OST. Here is how you can overcome these kind of situations and recover data from inaccessible OST file and convert it to PST with exact replica of mailbox.
How To Convert OST Into PST File
1. Download the OST to PST converter software from Stellar's website. Install it and then launch the tool. Click on Select Outlook OST button.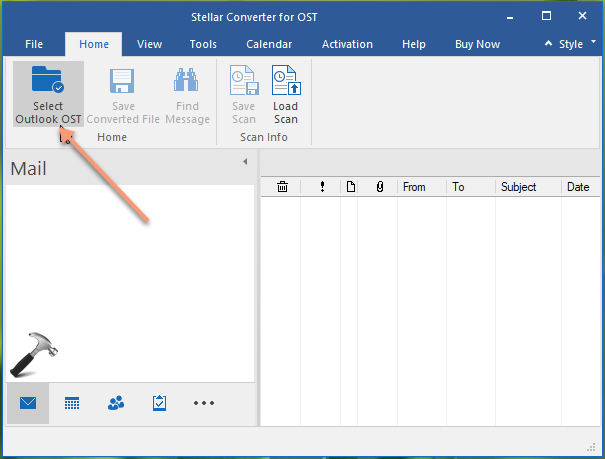 2. Next, if you've OST file inaccessible, click on Find. In case if you know the location for OST file, you can use Browse button to provide its location. Once you locate OST file, click on Convert.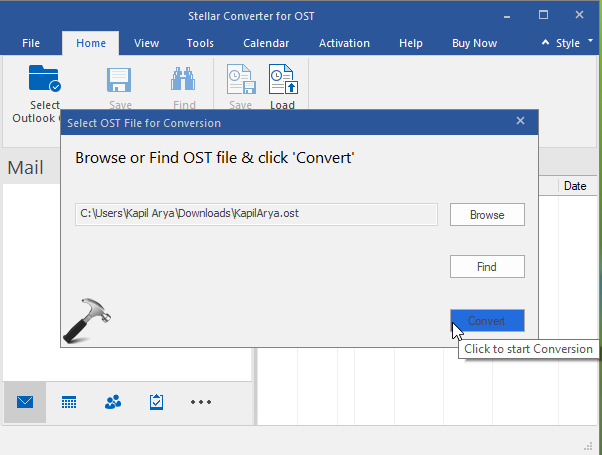 3. The file will be then analyzed which may take few moments.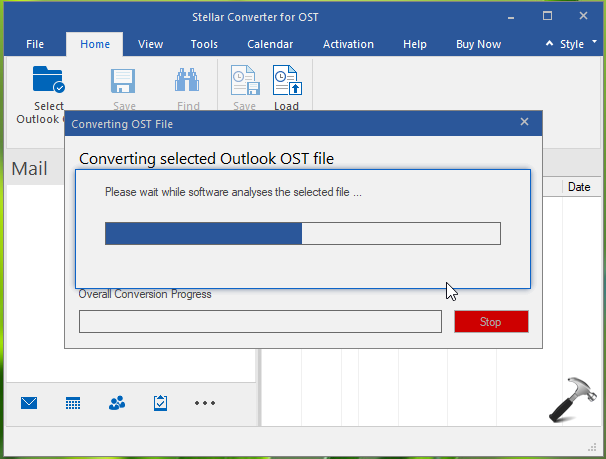 4. Then you'll see file conversion and track its progress. Note that you can easily convert larger OST file to PST file using this software.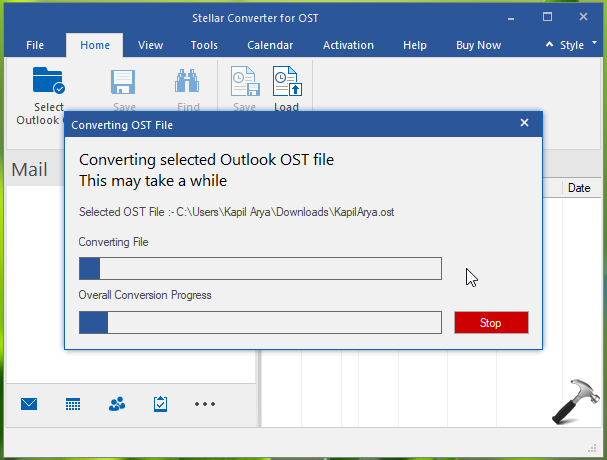 5. Once the file is converted, you'll progress on conversion of mailboxes.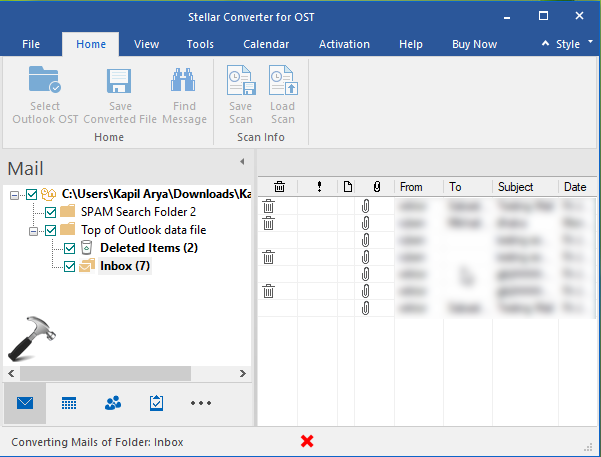 6. Once conversion of OST file is completed, you'll be notified.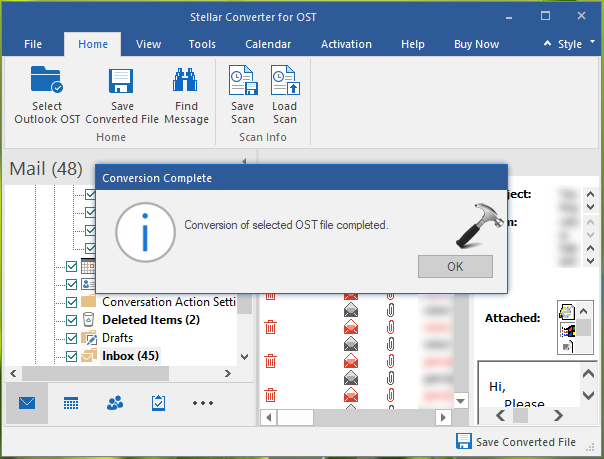 7. Then, if you like, you can save converted PST file.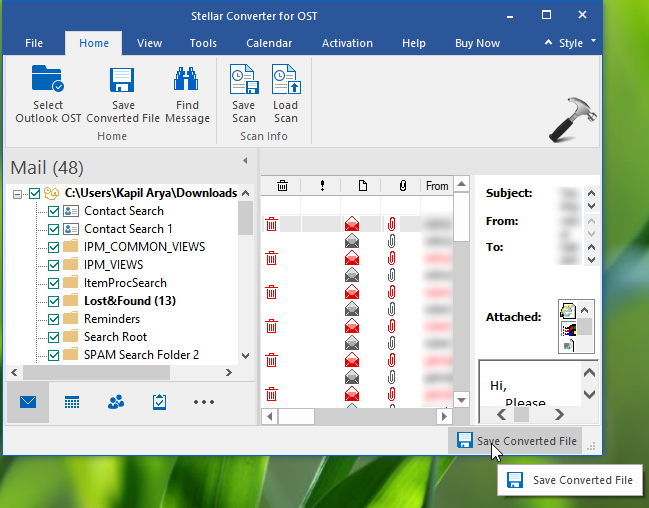 Additionally, you can use Find Message button to look for a mail or specific information. This will also help you to confirm that all your data has been restored.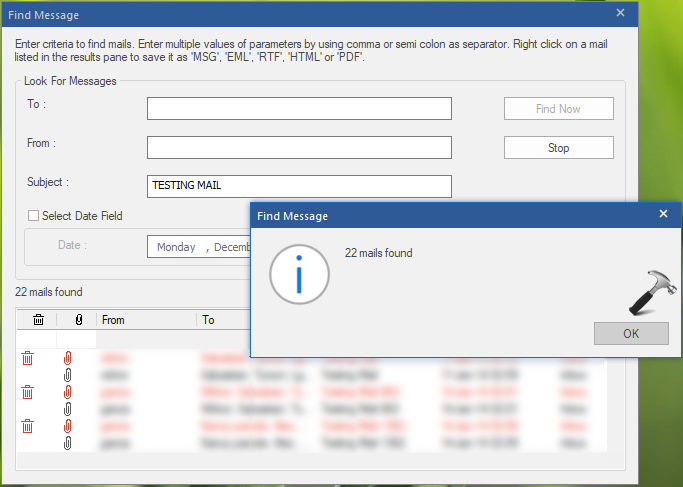 You can anytime use the Save Scan button in the software to safeguard your scan information. Later, you can just hit Load Scan and software instantaneously load your information, saving your time for re-scan.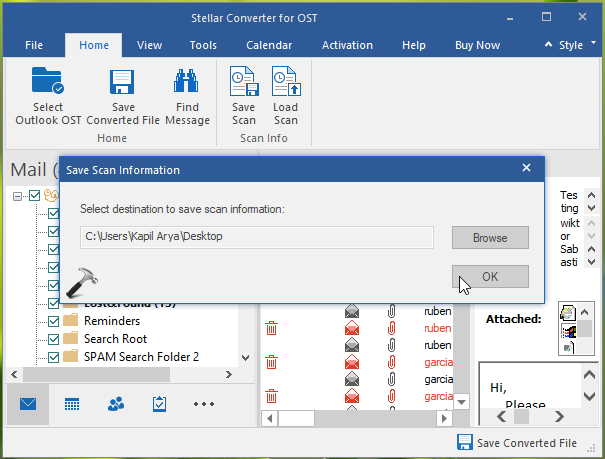 'Stellar Converter For OST' Features
It can find orphaned and inaccessible OST files and convert them to PST files.
Ability to convert multiple OST files to PST files.
Supports OST files of Outlook 2019, 2016, 2013, 2010 and older versions.
Can extract mailbox folders and create exact replica of them.
Can extract Exchange Objects from OST with greater precision
Supports conversion of OST to variety of formats including MSG, EML, RTF, HTML, and PDF.
Extracted mailboxes are organized in the view they're in.
Encrypted OST file can be converted to PST file.
It can split and compress large PST files (Technician edition).
Stellar Converter for OST comes in Corporate, Technician, Toolkit editions. You can use the link mentioned in step 1 to compare editions and buy this software from Stellar's website.
Hope you find the article useful!
FYI: This article mentions third-party software, which is shared here for convenience of readers. It is always advisable to create a System Restore point first, before using these tools.