After upgrading your Windows to newer edition from older edition, you might notice some special folders in system root drive. These are hidden folders and contains data about Windows upgrade process. This article talks about these special folders and will show you how to manage them.
What Are $WINDOWS.~BT And $WINDOWS.~WS Folders?
$WINDOWS.~BT and $WINDOWS.~WS folders are there in the system root drive, where Windows is installed. In most of cases, this drive is C: and thus these folders can be located as C:\$WINDOWS.~BT and C:\$WINDOWS.~WS. These folders are similar to Windows.old folder but these folders may also store installation files that Windows would need for edition upgrade. When Microsoft offered free Windows 10 upgrade to Windows 7/8/8.1 users, Windows 10 upgrade files were automatically downloaded to these folders.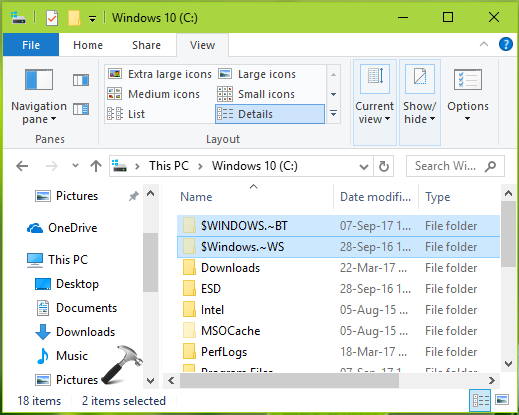 However, after the upgrade, these folders are not of prime importance. Thus if your Windows 10 installation is less on disk space, you may safely delete $WINDOWS.~BT and $WINDOWS.~WS folders and can free up some space on the system hard drive. The only side-effect of deleting $WINDOWS.~BT, $WINDOWS.~WS and Windows.old folder(s) is that the information of previous Windows edition is completely lost. Thus you can't go back to earlier Windows edition via downgrade process. So if you're comfortable with Windows 10 installation, then only you should go ahead and delete these special folders, otherwise leave them as it is.
Here are the steps to delete $WINDOWS.~BT folder. Similar approach is applicable to $WINDOWS.~WS folder.
How To Delete $WINDOWS.~BT Folder In Windows 10
1. Open File Explorer and make sure Hidden items is checked under ribbon > View > Show/hide. Then right click $WINDOWS.~BT folder and select Properties.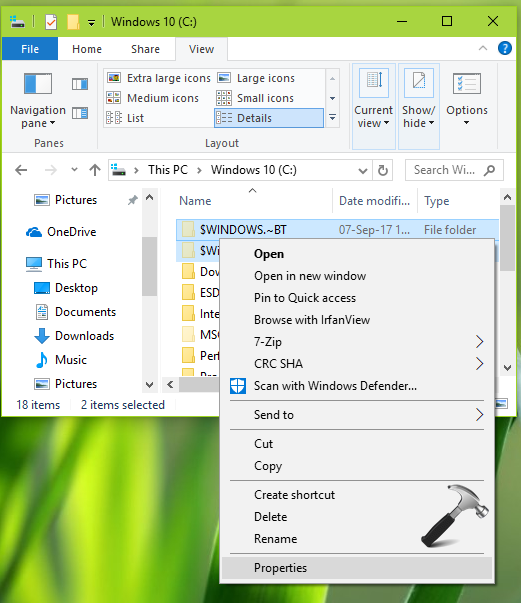 2. On the property sheet, click Advanced.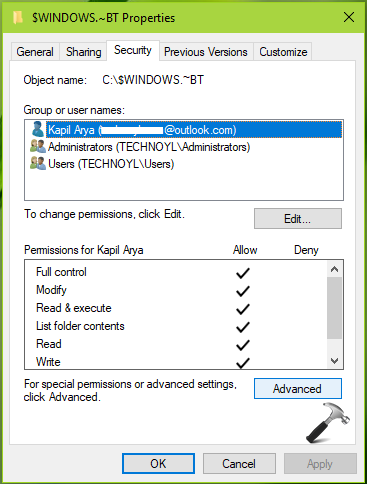 3. Next, on the Advanced Security Settings window, click Change link against Owner.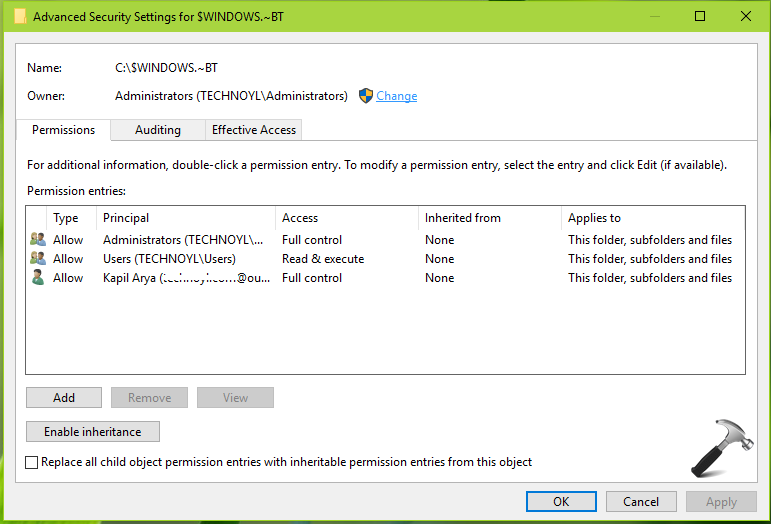 4. Follow the steps to take ownership and change the Owner to yourself. Click Apply followed by OK.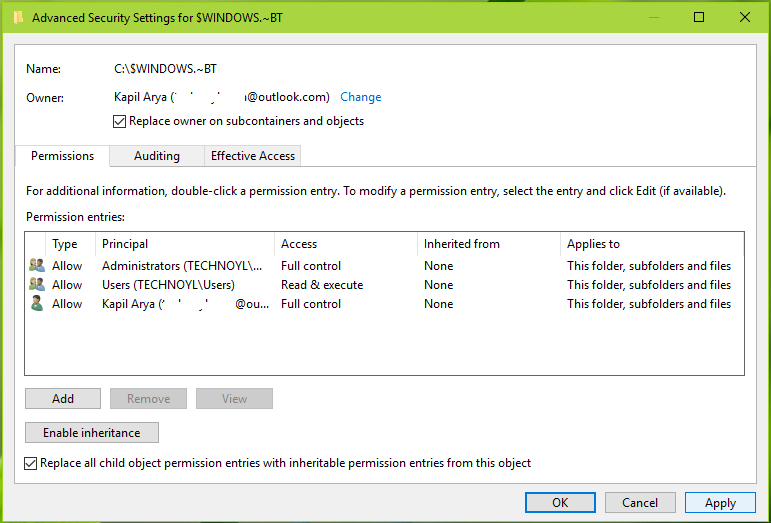 5. Now right click $WINDOWS.~BT folder and select Delete. The folder should be deleted immediately.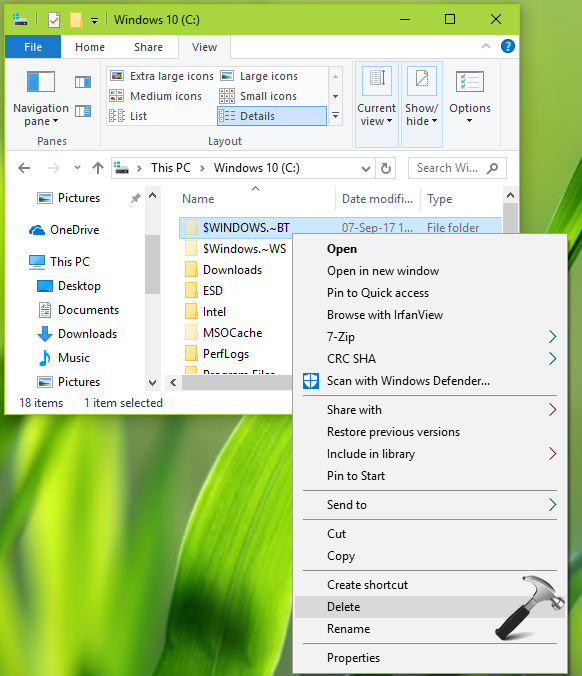 Alternatively, you can use Disk Cleanup utility in Windows 10 and delete Previous Windows installation(s) and Temporary Windows installation files to remove $WINDOWS.~BT and $WINDOWS.~WS folders.
That's it!