To improve the quality of sound output from your Windows 10, you have enable audio enhancements. The sound card and additionally the sound driver should support audio enhancements. Commonly available enhancements in Windows 10 are  Bass Boost, Virtual Surround, Room Correction, Loudness Equalization.
If you're facing issues with audio on your system, you'd be usually recommended to run Playing Audio troubleshooter. This built-in troubleshooter can identify audio problems and possibly fix them. In case if it couldn't solve the issue, it may at least tell you what is the issue present.
However, there is problem of "audio stuttering" which is common and sometimes not identified by the troubleshooter. As it doesn't detected problem, you may not be able to solve it using the tool. One prominent suggestion to fix audio stuttering problem is to disable audio enhancements. In this hit-and-trail method, we would first disable all audio enhancements. Then we would re-enable these enhancements one-by-one and correspondingly check the status of issue. The stage at which this issue is sorted, will be the possible solution for audio stuttering problem.
Here's how you can disable a particular audio enhancement or all of them in your Windows 10.
How To Disable Audio Enhancements In Windows 10
1. Right click on the sound or volume icon on taskbar and select Open Sound settings. See this fix, if sound icon is missing from the taskbar.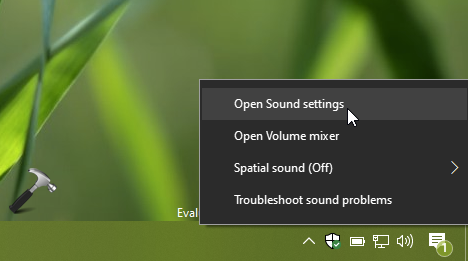 2. Next, in the Sound settings, select the primary output device and click on Device properties.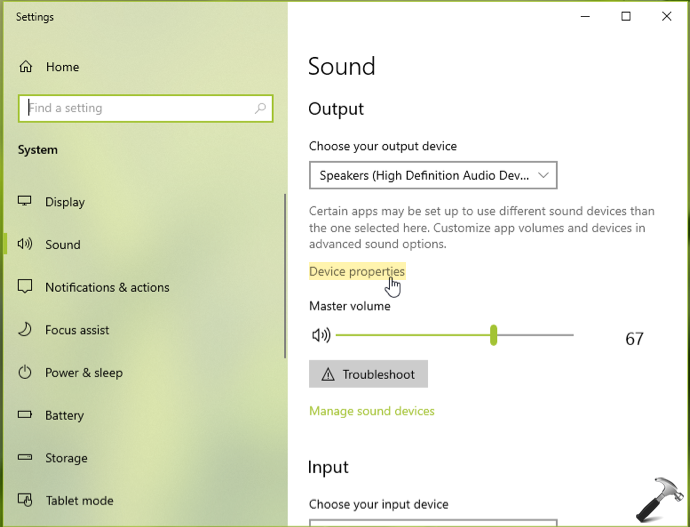 3. Next, under Device properties, click on Additional device properties link.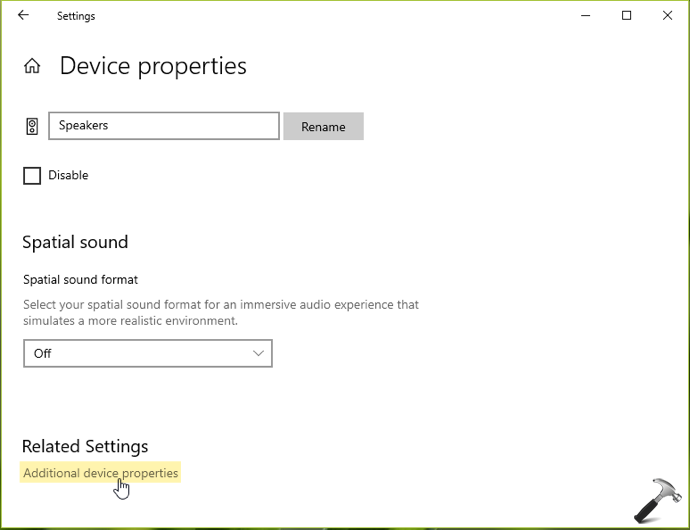 4. On the output device property sheet, switch to Enhancements tab. You can now remove check marks from enhancements you want to disable specifically. If you want to turn off all the enhancements, check Disable all enhancements option. Click Apply, followed by OK.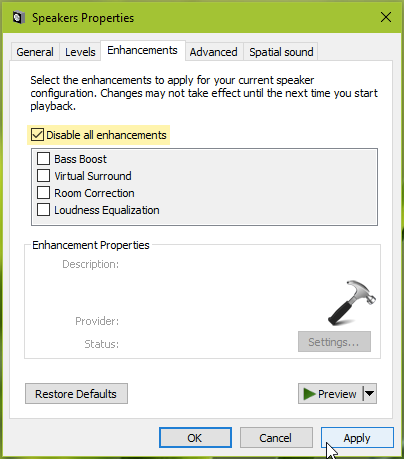 5. You can then verify the settings you've made by playing some soundtrack.
This is how you can disable audio enhancements in Windows 10.
That's it!