We all know that laptops, tablets etc. are costly devices and losing them would cost us economically as well as technically. When such devices are stolen or lost, usually you need to report it to cops to track your device. But with build 10565 or later, this facility is now included in Windows 10 operating system itself. So you can now use Find my device feature on Windows 10 to track stone/lost device.
The Find my device feature tracks your device in real-time and show its GPS location on map, periodically. To use this feature, first you need to switch to Microsoft account so that your device is linked to your email account. Then using your email account, you can track your device online using any other machine.
Here's how to set up Find my device feature and track your device with it:
How To Enable And Use 'Find My Device' In Windows 10
1. Right click Start Button or press

+ X keys and select Settings.
2. In the Settings app, navigate to Update & Security > Find my device.
3. Then in Find my device screen, click Change button and set Save my device's location periodically option to On position.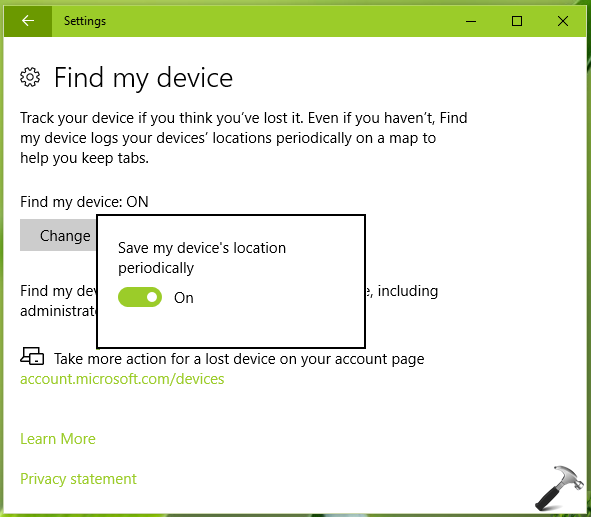 You're all set now and Find my device feature is enabled on your Windows 10.
4. To locate your device online, click this link. It would take you to your Microsoft account page where you can locate your devices.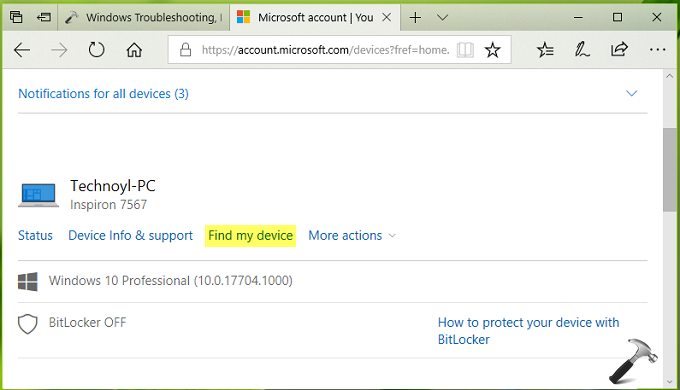 5. Under your device name, click Find my device link. The page will then show the approximate location of your device. You can Refresh map to continuously track your device. If you're tracking a stolen device, you can click on Lock button to lock the device immediately and prevent thief's access to the device data.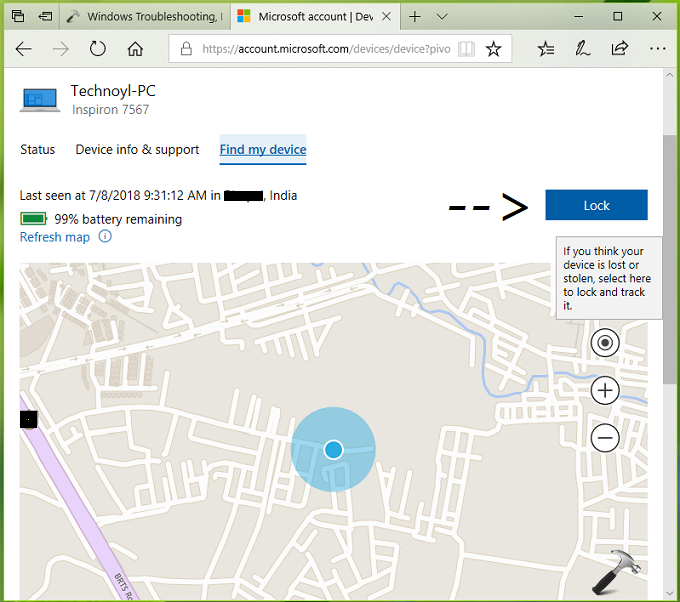 FYI: When you locate your device online as mentioned above, there will be a notification on the device itself about this activity: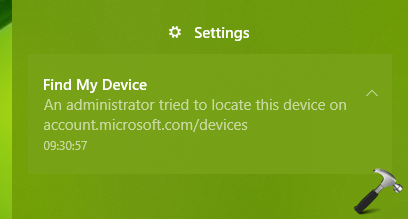 So this is how you can use Find my device feature in Windows 10.
Hope you find the article useful!