Start Button, Start Menu and Start Screen are the three crucial components of Windows series for which users are pretty much habitual. Thanks to Microsoft, for making all of them available in Windows 10, so that we can use them as per our requirement. The Start Screen introduced by Windows 8 which displays beautiful lives tiles and real-time updates, is disabled by default in Windows 10.
However, Start Screen is still present in Windows 10, here it is: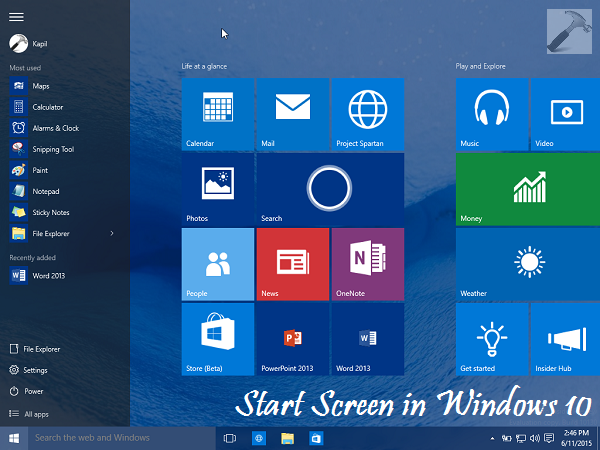 It's the Start Menu which is pre-enabled on Windows 10 by default, and we need to follow additional steps in order to enable Start Screen. It's obvious that if you activate the Start Screen, Start Menu will no longer be available. Although, you can alter the settings again and enable Start Menu even after enabling Start Screen. Thus in short, at a time you can either have Start Menu or Start Screen activated, but not both.
So without wasting anymore time, let's see how to enable Start Screen in Windows 10:
How To Enable Start Screen In Windows 10
1. Click on the Start Button and then click Settings in Start Menu.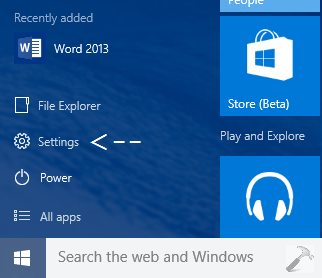 2. Next, in the Settings window shown below, pick the Personalization option: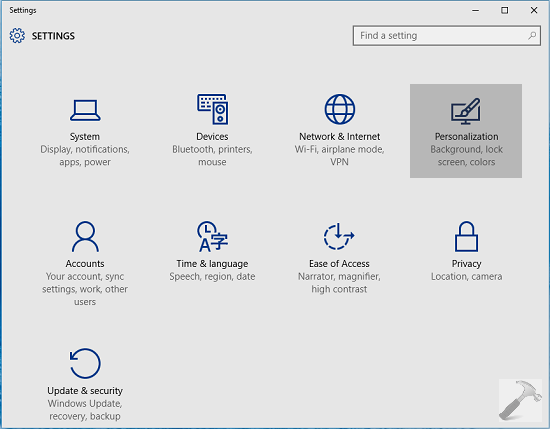 3. Moving on, in the Personalization screen shown below, click Start in the left pane. Finally in the right pane, under the hood of Start behaviors, look for the Use full-screen Start when in the desktop option. The option must be disabled by default, so simply enable it.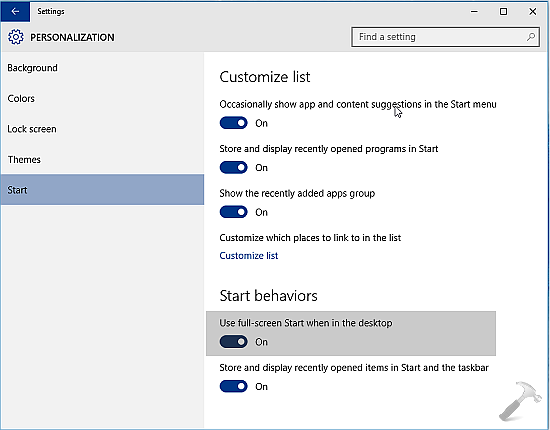 Once you enabled the above mentioned options, the Start Screen is activated instantaneously and you can confirm it by clicking on Start Button. Thus Start Menu is now disabled, and in case if you again want to enable it in future, disable the option or set it to default.
Checkout the live demonstration:
That's it! If Start Button is not working, try the Start Menu troubleshooter to fix it.