If you're troubled with inputting password on every log on of Windows 8, we're now here to help you. You and many others want to make this issue very clear. No one wants to enter the password again and again along with username.
If security isn't is the big problem for you, you can set Windows 8 to make sign in to your account automatically. This will obviously save your time to log in and complete your work.
So without wasting your time anymore here is how to make this possible:
How To : Make Windows 8 Auto Logon
1. Press the 

+ R combination on your keyboard. Type netplwiz command.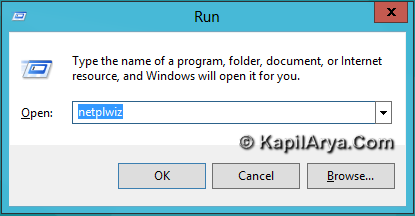 2. Make the UAC affirmation. Now switch to Users tab. Uncheck the option "Users must enter a user name and password to use this computer".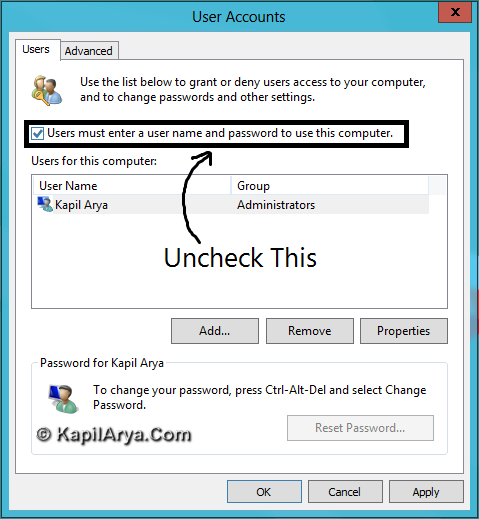 3. Click on Apply. Now in Automatically sign in window type your password and confirm it.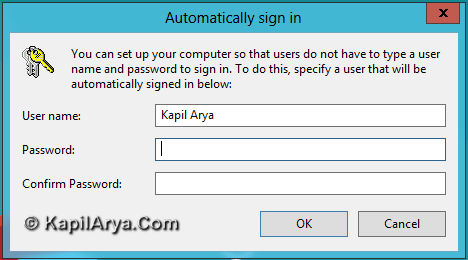 4. Click on OK and that's it. Now whenever you open windows, you will be automatically sign in.
Cool! Isn't it?