We all access lots of files using File Explorer in our computer usage. While you browse through these files, some of the items will show preview, which is called thumbnail preview. This preview helps us to easily identify the file which we're looking for, and without opening it. It is really helpful, especially in case of image files or photos.
To load thumbnail preview quickly, Windows usually create a cache called thumbnail cache. This cache consist of database files which have information about thumbnails, for every user present on the machine. Usually, thumbnail cache is located at %LocalAppData%\Microsoft\Windows\Explorer.
Like icon cache and font cache, thumbnail cache may also face issue of corruption. When this cache is corrupted, thumbnail preview will not shown on some of the files. Refer below shown screenshot, which illustrates this situation.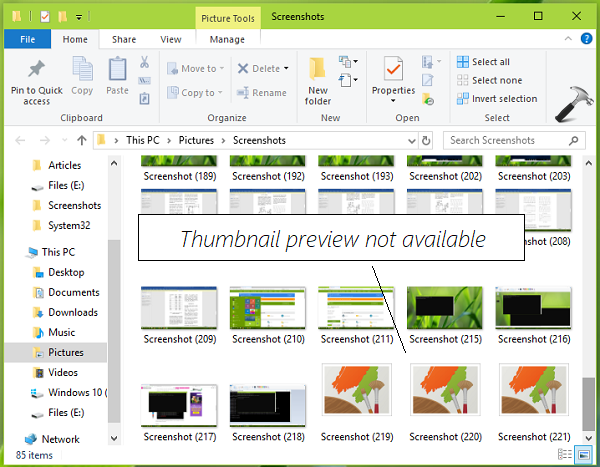 To fix this problem, you need to reset or rebuild thumbnail cache on your Windows operating system. Here's how to do this.
How To Reset Thumbnail Cache In Windows 10/8/7
Method 1 – Via Command Prompt
1. Right click on Start Button and select Command Prompt (Admin).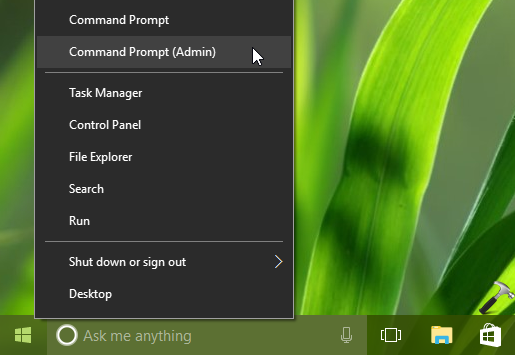 2. In the Command Prompt window, type the commands mentioned in bold one-by-one and press Enter key after each:
taskkill /f /im explorer.exe
del /f /s /q /a %LocalAppData%\Microsoft\Windows\Explorer\thumbcache_*.db
start explorer.exe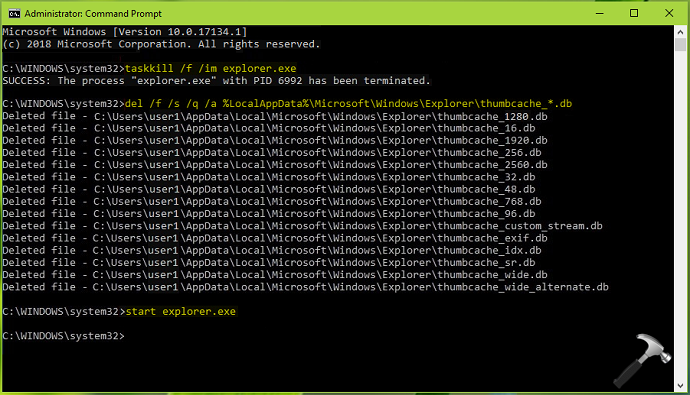 3. Close Command Prompt window and reboot. After restarting your system, Windows will automatically generate new thumbnail cache.
Method 2 – Via Disk Cleanup
If Command Prompt method doesn't works for you, here's another alternative. You can also use the Disk Cleanup utility to reset thumbnail cache. Just follow up our dedicated guide under below mentioned link and make sure to select Thumbnails while cleaning up system files:
How to use Disk Cleanup in Windows 10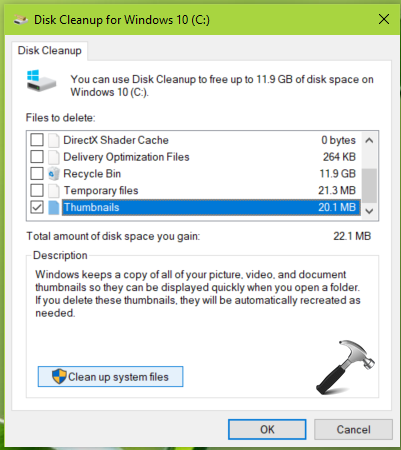 Once you clean up system files, give your system a reboot and thumbnails should start previewing after the restart.
That's it!