We all know that Windows 10 is shipped with OneDrive pre-installed. Once you sign in to OneDrive app, you can take the advantage of OneDrive integration in File Explorer and instantaneously sync files to cloud. Now, you can also receive OneDrive Insider Preview updates which provides early access to pre-release software.
But if you're using any other cloud service provider to store your files and don't wish to use OneDrive on Windows 10, this post may interest you. Sometimes after doing a complete setup of OneDrive, users may not figure out how to sign out or turn off OneDrive. Below mentioned steps will be a help for those users .
How To Sign Out From OneDrive In Windows 10
Part 1 – Sign Out Using OneDrive Settings
1. Right click on OneDrive icon at taskbar. Then click on Settings option.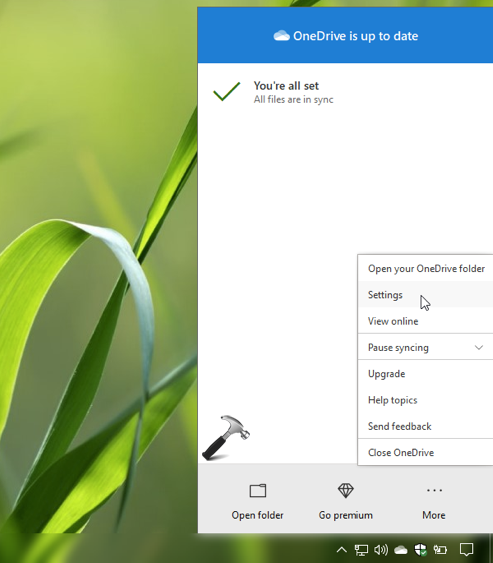 2. In the next window, switch to Account tab. Under OneDrive account, click Unlink this PC. If you've multiple accounts linked, you need to unlink each of them individually in same manner. Once you unlink account(s), you should be sign out of OneDrive.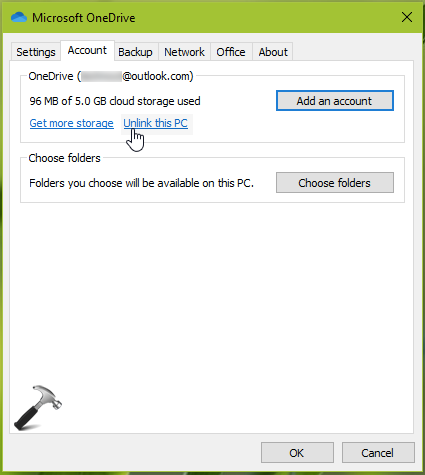 So if you plan to use OneDrive later, then you're done here.
In case, if you don't plan to use OneDrive later, you may want to uninstall OneDrive. You can refer our Part 2 mentioned below for that.
Part 2 – Uninstall OneDrive From Your System
FYI: Uninstalling OneDrive won't affect your data stored in cloud. If you want to take additional precautions, create a System Restore point first.
1. Right click Start Button or press

+ X keys and select Settings.
2. In the Settings app, navigate to Apps > Apps & features.
3. Now in right pane of Apps & features, locate the Microsoft OneDrive app and click Uninstall button. A confirmation fly-out may appear, select Uninstall there also.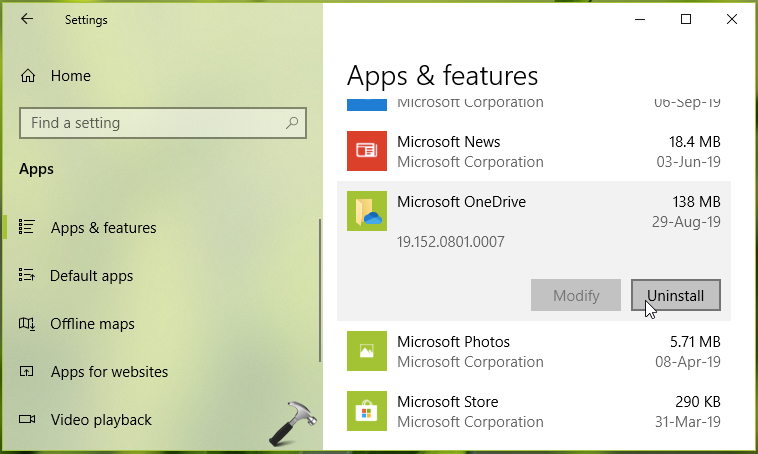 4. This will finally remove OneDrive from your system. So from now, you will no longer see OneDrive options in File Explorer or any other apps.
Note that if you wish to use OneDrive later, you can download its setup from OneDrive official website using this link.
If you're looking to disable OneDrive integration for multiple machines in your organization/workplace, checkout this article.
Hope this helps!