Microsoft has increased the productivity of Internet Explorer (IE) version after version and IE 11 is the best of its era. We have seen that this edition is giving tough competition to other browsers like Chrome and Firefox. IE 11 has some new features as compared to recent release; IE 10. Reading View of one of these new features available to end users. In this article, we'll discuss how to use this feature so that reading becomes effective for you.
Enable Reading View In Internet Explorer 11
The Reading View feature is available in the modern app of IE 11. Reading View is nice feature of old age users to have hassle free reading. In order to enable Reading View in IE 11, you can simply click the reader icon available in the address bar of the browser. Clicking the reader icon will make the refresh to page in Reading View just like we've use the Compatibility View option in the Desktop mode. Here is the screenshot illustrating Reading View: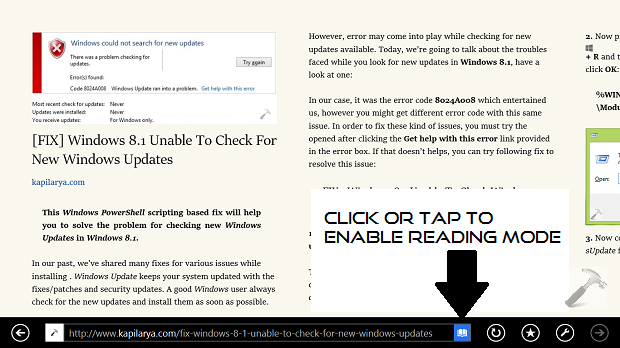 While you're on Reading View, the website page expands horizontally rather than expanding vertically. Thus you need to scroll along abscissa to read the full article. Here are the few customizations you can make to make Reading View more personalized.
Customize Reading View Feature In Internet Explorer 11
1. Press

+ I in the Internet Explorer 11 Modern App and select Options.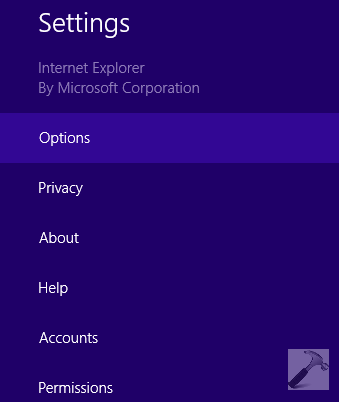 2. Now in the same right hand charm, scroll down to look for Reading view section. Here you can select your desired style from the four options available. Add to this, you can enlarge or shorten the font too.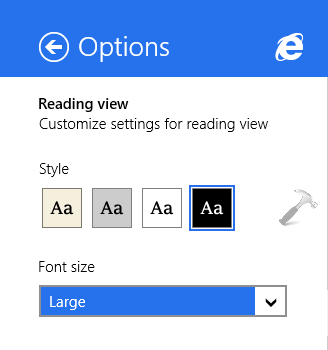 So after customization, the Reading View becomes like this: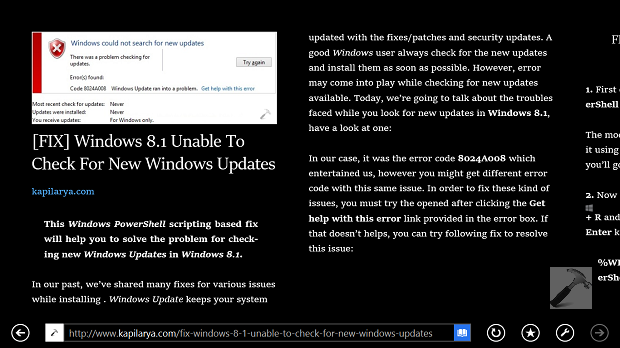 Conclusively, I think its great tool for the guys having vision issue while browsing the web. In my past, I have used this feature on my iPad. However reader icon may not be available for some sites; reason is their scripting.
Hope you find this new feature cool :)