Generally, when you finish installing Windows Updates, the operating system (OS) restarts and asks you to log in then. But with Windows 10 Anniversary Update (Version 1607), Microsoft has implemented an option to let you sign in automatically on restart after installing upgrades. This is great move for the single PC user machine.
When you allow Windows 10 to automatically sign in, a special token is generated which lets the user get inside the OS. Once the user has been logged in, the system is locked so that unwanted access to your personal stuff can be suppressed. However, this option is not for the Windows 10 users, whose device is joined to domain or using co-operate credentials as there is possibility of polices applied by domain controller. Microsoft also recommends users to enable Bitlocker if they opt for this option.
So if you're on local device, you can try either of the ways mentioned below to enable this setting:
How To Use Your Sign In Info To Automatically Finish Setting Up Your Device After An Update In Windows 10
Way 1 – Using Settings App
1. Right click on taskbar and select Settings. In the Settings app, click Update & security option.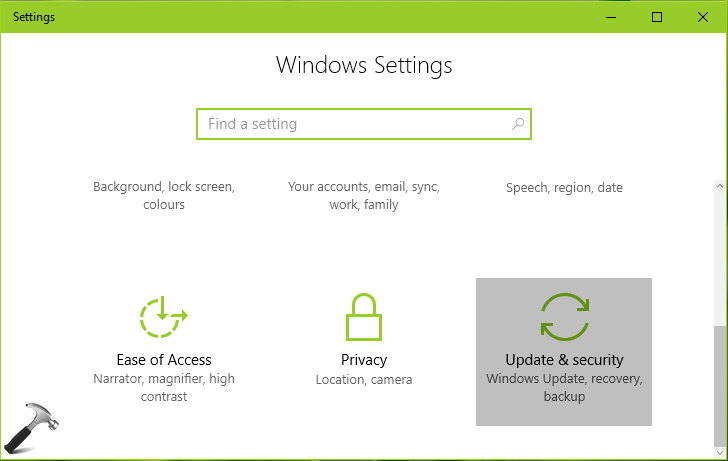 2. Next in the Windows Update section, scroll down and click Advanced options link.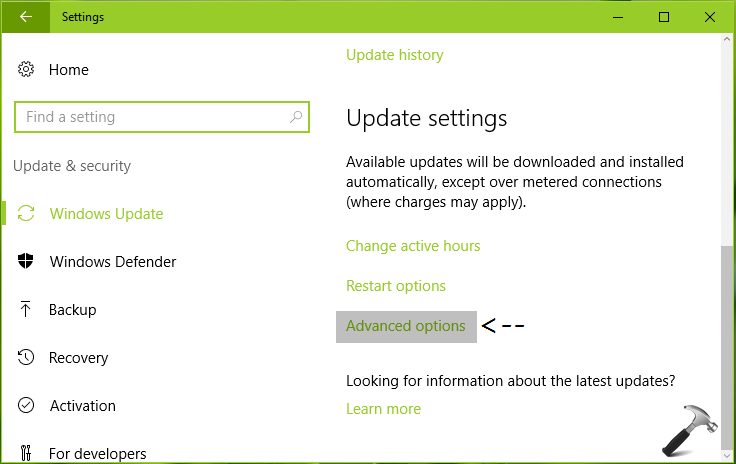 3. Moving on, under Advanced options screen, check Use my sign in info to automatically finish setting up my device after an update option.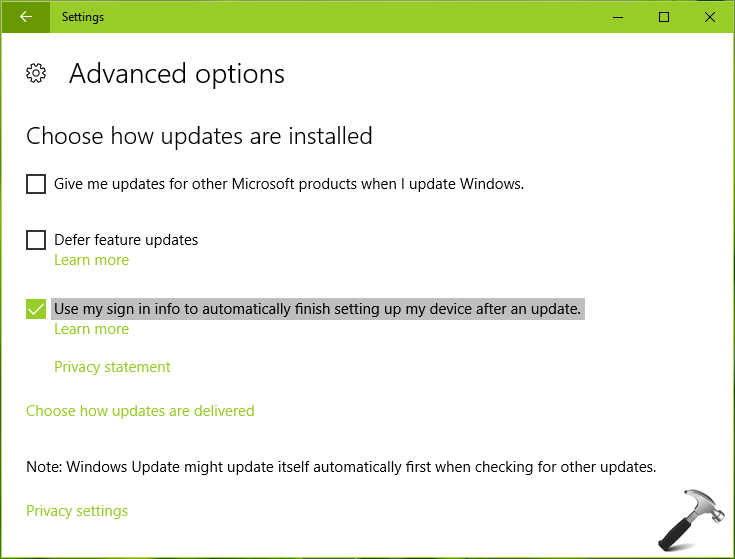 As soon as enable this option, the setting applied immediately. You can close the Settings app now.
Way 2 – Using Command Prompt
1. Right click on Start Button and select Command Prompt (Admin).
2. In administrative or elevated Command Prompt window, paste following command and hit Enter key:
REG ADD "HKLM\SOFTWARE\Microsoft\Windows NT|CurrentVersion\Winlogon" /v ARSOUserConsent /t Reg_DWORD /d 0x00000001 /f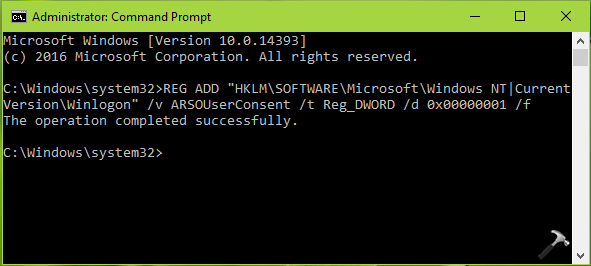 3. Then you'll see 'The operation completed successfully' message which indicates that option is activated. Close Command Prompt window. The setting is in effect now.
Hope you find the option useful!