Connecting your Windows 10 to a domain is simple and straightforward process. You may need your domain account info and you can use this guide to connect to a domain.
But when you connect to a domain, you might be missing ability to sign-in to your local account. Just imagine that while joining to domain, if you configured your domain account as Standard, you might be missing administrative rights. With lost administrative rights, you may not to perform admin based local operations. You can not disconnect from a domain/organization as well. Although you may still need domain admin credentials for crucial changes.
To deal with this situation, you need to figure out how you can sign-in to local admin account. We've described a simple yet effective process which can help you to overcome this.
Login To Local Account On Windows 10 Connected To Domain
FYI: Below steps were performed and illustrated on Windows 10, version 1909.
While you're signed into your domain account in Windows 10, you first need to sign out from it.
Then on the login screen, you need to select Other user mentioned in bottom left corner.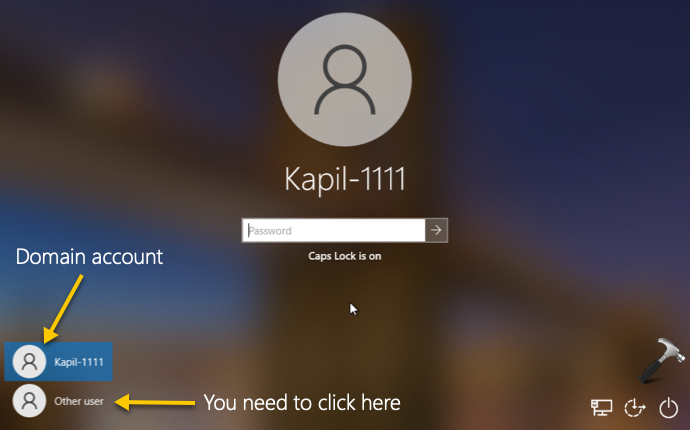 Once you selected Other user, you'll still see Sign in to your domain name. Here, you do not need to type your local account info. Instead click on How do I sign in to another domain link there.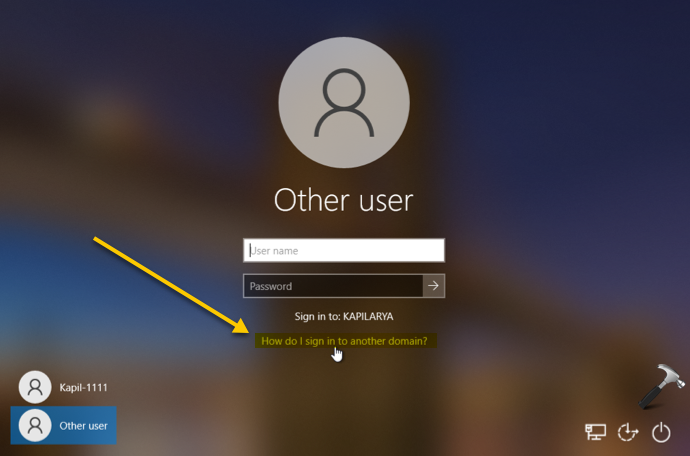 Finally, on next screen, you should be able to sign-in to your local account. Because, here the Sign in to, changed to your local computer. So you need to use login username in 'Your computer name\Your user name' format. Then type in the password for that local user account name and you're done.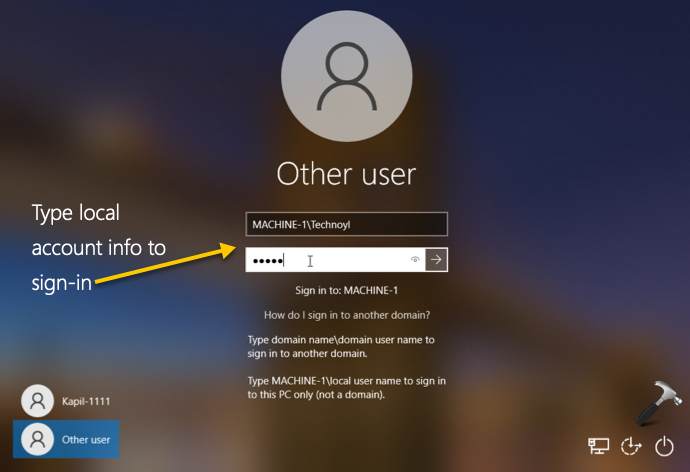 In case if you later need to sign in back to your domain account, the process is literally same. You'll then need to type your domain name\account name followed by the password.
Hope you find the above information useful!