Built-in administrative account is the prime administrator account which you create when you log on first time to Windows. This administrative account rights are very important and losing these rights will bring lots of trouble to you. So in case, if you have just realized that you've lost administrator rights, this post is for you. Following are the symptoms you might be facing:
While installing some program, User Account Control (UAC) prompt appears but there is no place to input your password and Yes button is greyed out or missing
You're not able to install programs even when you're administrator
You can't upgrade Windows to a newer edition
You can't add new features to Windows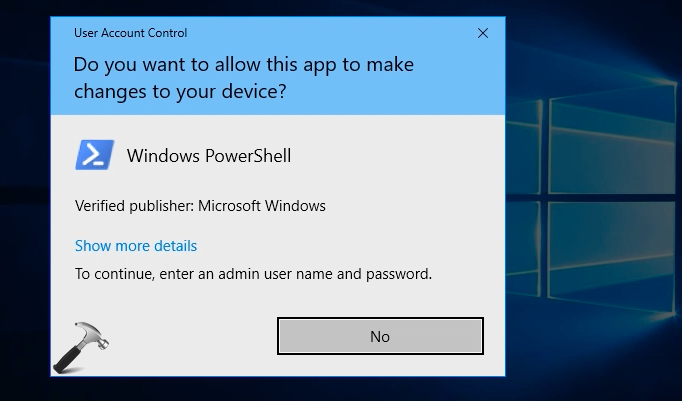 There can be miscellaneous reasons that may contribute to take administrative rights away from you. If you have a secondary user account, you can reset built-in admin account with the help of it:
Steps to reset built-in administrator account in Windows
However, if you still want to regain your lost rights, you can try the steps mentioned below. The only requirement here is the presence of secondary or standard admin account on your system.
FIX : Lost Administrative Rights In Windows 10/8.1/8/7
1. Boot into System Recovery Options. Hit the Command prompt entry at following screen: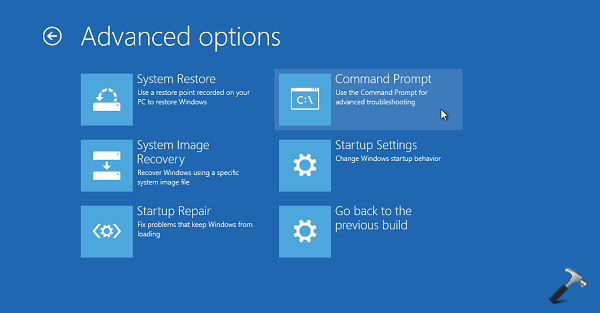 2. Last step will result in opening of Command Prompt at boot.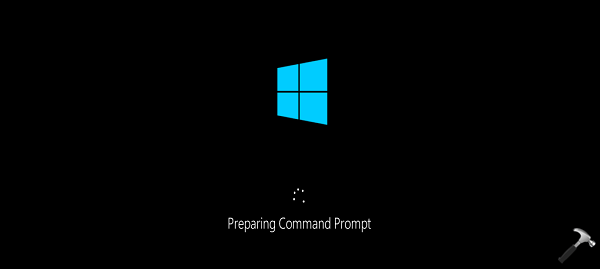 3. In the Command Prompt window, type regedit and hit Enter to open Registry Editor. Now highlight HKEY_LOCAL_MACHINE branch and then click File > Load Hive.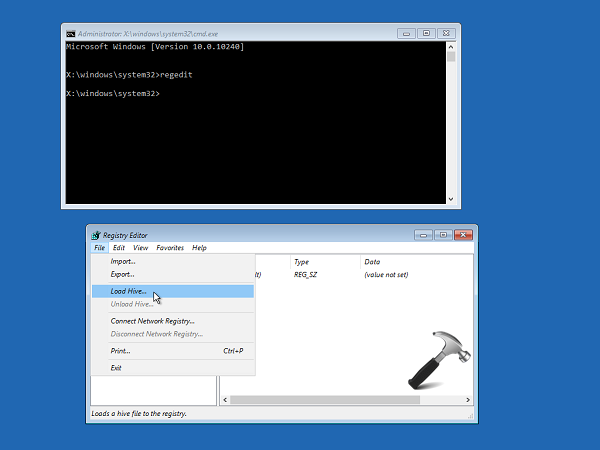 4. Moving on, in the Load Hive window, browse the folder system root drive > Windows > System32 > config.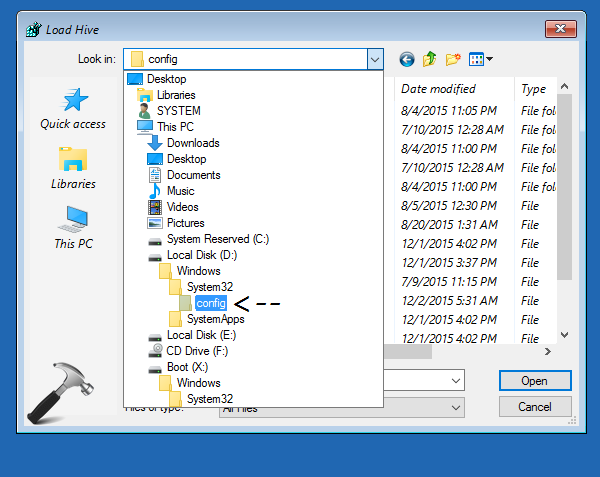 5. Under config folder, type SAM or click file named SAM and hit Open/press Enter key.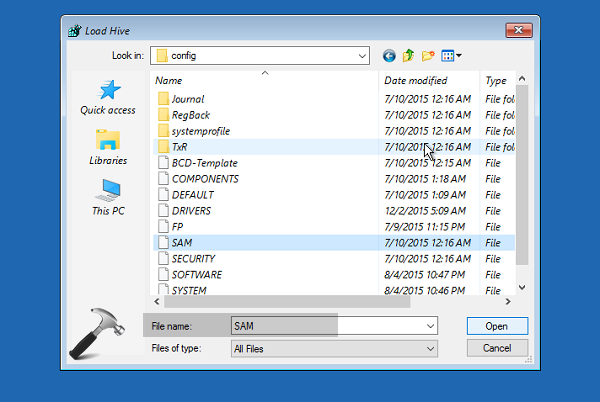 6. Now provide a unique name to hive. In this case, you've to name it as REM_SAM. Click OK and hive will be loaded into HKEY_LOCAL_MACHINE branch.

7. Navigate to following registry key now:
HKEY_LOCAL_MACHINE\REM_SAM\SAM\Domains\Accounts\Users\000001F4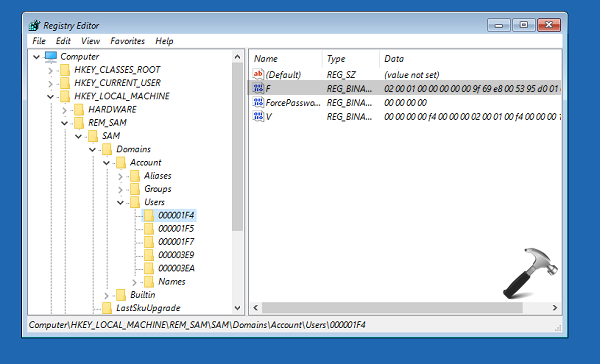 8. Next, highlight 000001F4 key and in the corresponding right pane, look for binary registry DWORD (REG_BINARY) named F. Double click on this DWORD to edit its Data: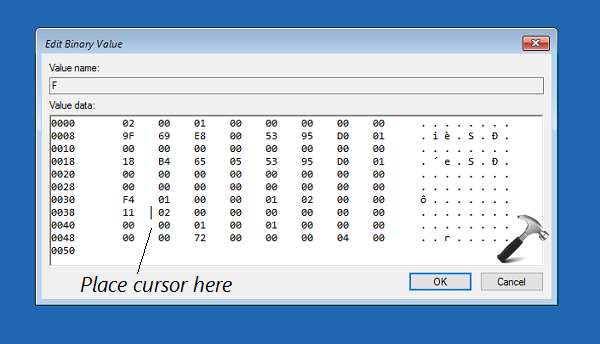 9. Finally, in the Edit Binary Value box shown above, place your cursor on line 38, in the right side of 11. Press Delete key now and then type 10. Click OK. Close Registry Editor and Command Prompt windows, and turn off your PC.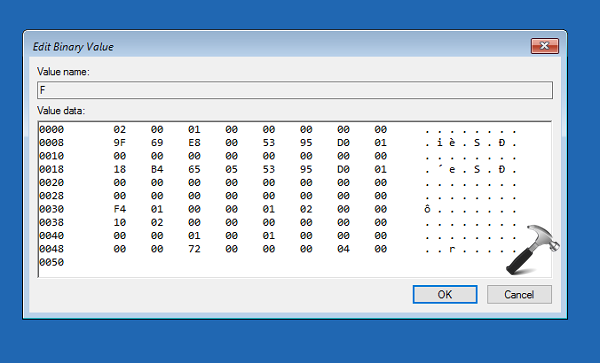 After reboot, you'll find that you've got your admin rights back.
Check the live illustration of this method in following video:
Hope this helps!