Previously, we've seen following guide to join Windows 10 to a domain:
How to join Windows to a domain
Now, in this guide, we'll be showing you how to disconnect from a domain. To leave the domain, your account should be administrator account. If you've lost admin rights, you can gain them back using this fix. Once you signed in with administrator account, you can remove Windows 10 from a domain.
Before leaving a domain, you need understand that your access to organization resources such as email, apps, network machines etc, will be disconnected. Additionally, your domain administrator may also opt to remove data from your machine. In case, if you've enabled BitLocker on operating system volume, you must backup its recovery key to local file, print it and save it to a USB. This is to ensure you didn't get locked out, once your system is disconnected from the domain or your organization. Another important thing is that your must have local account on your system which you'll need to sign-in after leaving the domain. You can run lusrmgr.msc command and double-click Users in the window so open. Under Users, you should be able to locate other users.
After ensuring above information, proceed to disconnect from domain with below mentioned steps:
How To Disconnect Windows 10 From A Domain
1. Right click Start Button or press

+ X keys and select Settings.
2. In the Settings app, go to Accounts > Access work or school section.
3. Under right side of Access work or school, click on your currently connected to domain name and hit Disconnect.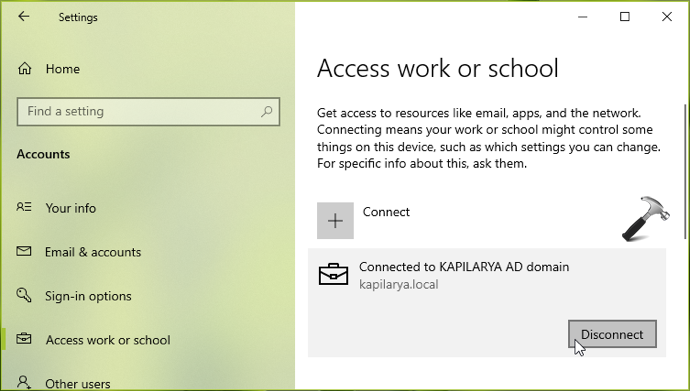 4. Then a confirmation prompt appears, select Yes after reviewing the information provided there.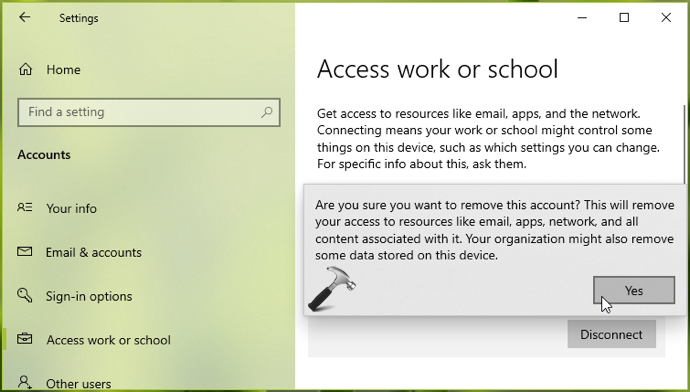 5. Moving on, another prompt with Disconnect from the organization would appear. Review the information and click on Disconnect.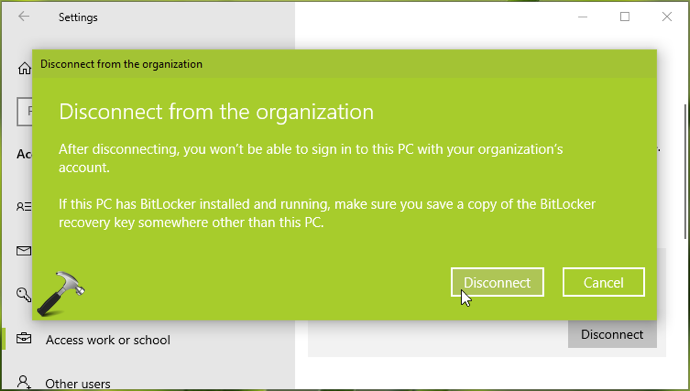 6. Finally, under Restart your PC prompt, click on Restart now button.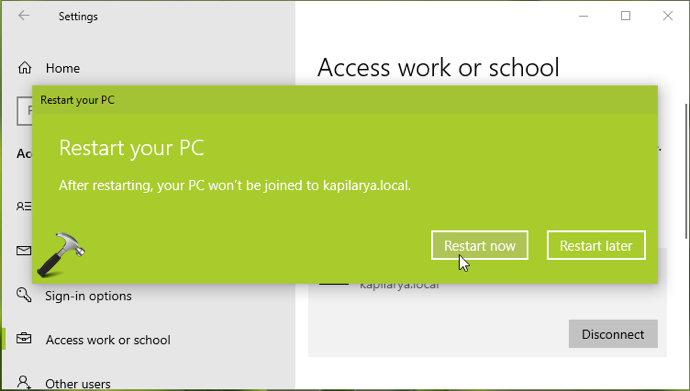 7. Your system will be restarted now and after that, you can login to your local system account.
That's it!