It is an usual thing happens a lot when you are getting red X / exclaimation mark over the network connectivity icon. It happens due to corrupt network permissions or having corrupt network registry keys. In this article we'll tell you how to fix it.

Actually there are two methods to fix this, here are they:
FIX : Network Icon Showing Error Symbol In Windows 7, 8
1. Press the 

+ R combination on keyboard followed by putting services.msc in the Run dialog box and hit Enter.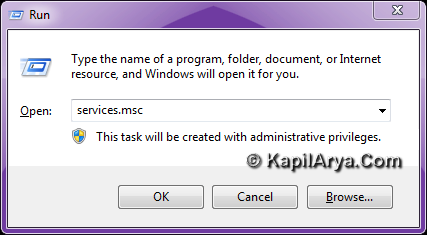 2. It will open the Services window. Look further for Network Location Awareness service. If it is showing Automatic under Startup type column, discard this method.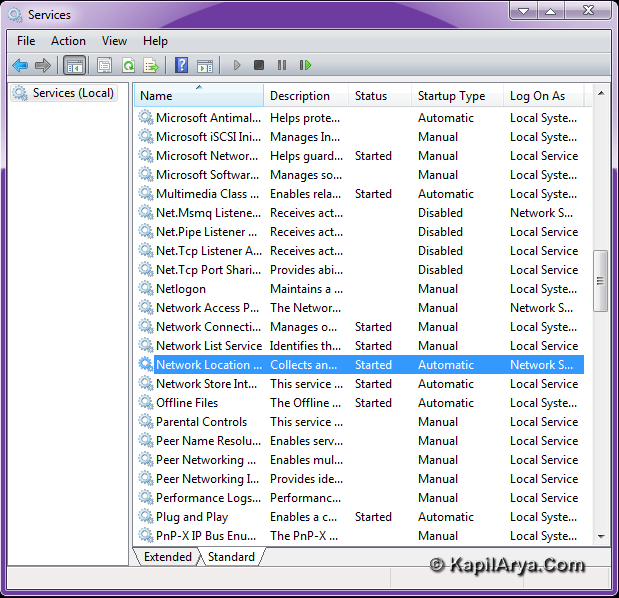 3. If it is not showing Automatic, then make it Automatic by double click on it and following below image.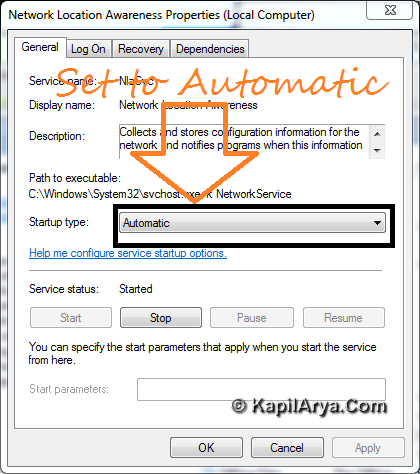 4. Use the Stop button once then Start button and vice versa. That's it. The issue is fixed now. Check after reboot.
Get The Registry Fix

You can download following registry fix and right click over it and select Merge. Click Yes for prompts so appear.
After a reboot, your problem should be fixed!