If you are a Windows 7 user, you might came across the new themes and also played to trying them. You might have also noticed changing of cursors and icons by themes.
In this article we'll tell you how to avoid the changing of icons and cursors. The quick tip is here:
How To : Prevent Changing Of Icons & Cursors In Windows 7
1. Right click on desktop and select Personalization. In the right pane, you have two options, pick the first one.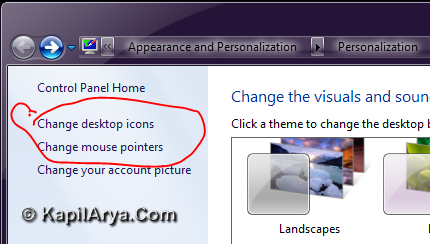 2. A small window opens, in which uncheck the option saying Allow themes to change desktop icons. However here you can also select the icons which you want to show on desktop.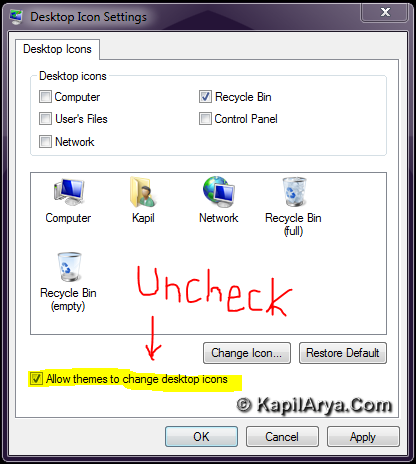 3. Now select the second option in the first step, i.e. Change mouse pointers. Again a new window opens in which uncheck the Allow themes to change mouse pointers. Click Apply followed by OK.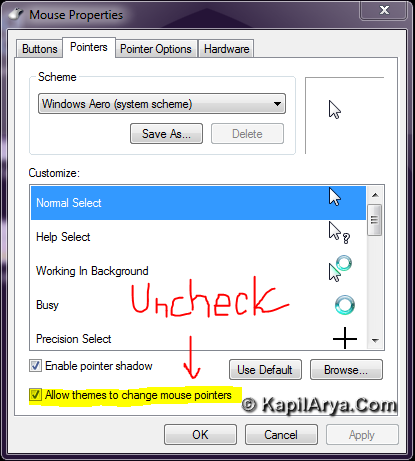 Now the new themes you'll try won't effect your cursors and icons.
That's it!