Few hours ago, Microsoft started rolling out Windows 10 Mobile RTM for Windows 8.1 running devices. To know about supporting devices and how you'll get this update, refer this article:
How to upgrade your Windows Phone 8.1 devices to Windows 10 Mobile
Windows 10 Mobile is much smarter, robust than Windows Phone 8.1. However, there are still few issues on which company has to work hard, to make this new OS a great competitor to Andriod and iOS. Well, after a full day of usage, I found some pros and cons for this RTM version which I'm enlisting in this article.
What's New In Windows 10 Mobile RTM
The improvements in Windows 10 Mobile OS can be checked by using different features and apps. One of the finest example of those improvements is Settings app which is almost similar to Settings app for Windows 10 Desktop edition. There are some new built-in apps introduced as well, which are essential for your day-to-day usage.
So here are the highlights of Windows 10 Mobile that will please you more:
More Quick Action Buttons In Action Center
Like Windows 10 Desktop edition, the Action Center in Mobile iteration lets you to work faster and smarter. You don't need to open Settings app every time for minute tasks. For example, earlier you need to open Battery Saver app explicitly to conserve battery but you can now do the same by just a single tap on battery saver quick action button. Hence, this section is quite fast and improved.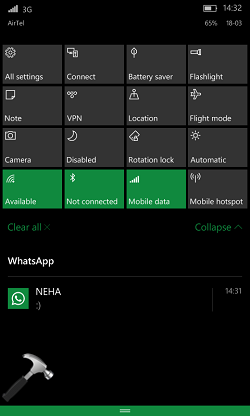 Microsoft Edge: The Internet Explorer Complete Replacement
In Windows 10 Mobile, Microsoft Edge will be the default browser, replacing Internet Explorer (IE) completely. Though on Desktop edition, IE is still available and even receiving updates as well. But on Mobile edition, you don't have any choice and have to say goodbye to old IE. Also, Edge has got some nice features that IE was actually  missing (like the Downloads section), hence I don't think you'll miss IE for longer time.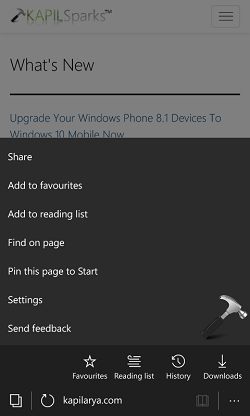 Rock Solid Settings App
Settings app in Windows Phone 8.1 was good too but the same in Windows 10 Mobile is best. Its appealing UI, great placement of individual settings lets an average mobile user to easily manipulate his/her phone. There are some useful additions as well, like the device encryption which will help you to secure your content and prevent unauthorized access to it. Have a look: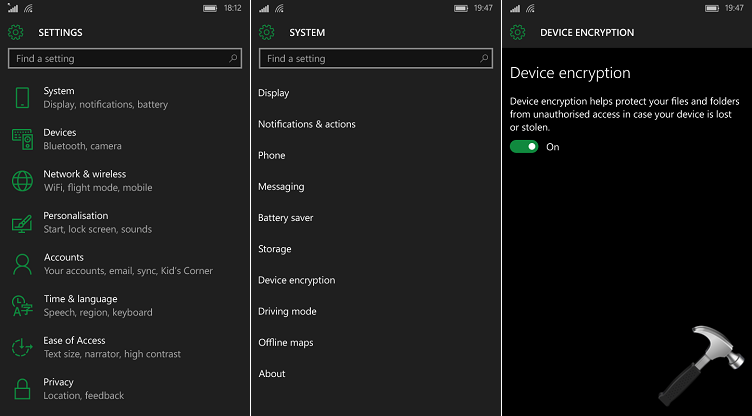 UI Improvements To Start Screen
Start Screen is most dominating feature for Windows Mobile users. This time you're receiving fully customization Start Screen with Windows 10 Mobile. With it, you can make tiles fully transparent, half transparent or solid. The background wallpaper fits whole screen and also covers all apps list screen. You can allow more tiles if you like, as per previous settings.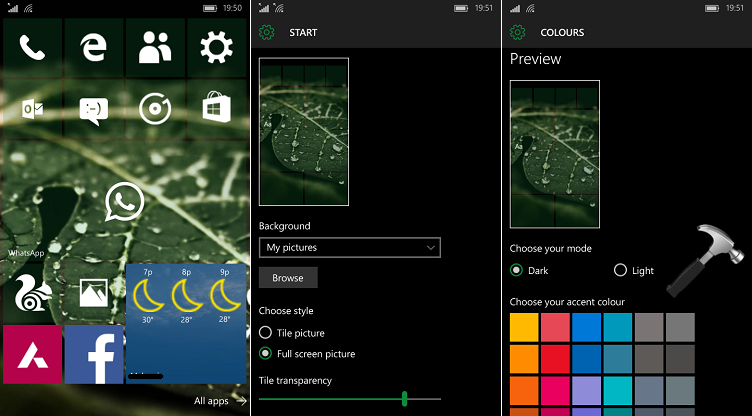 Updated Apps
Built-in apps for Windows 10 Mobile has been updated and they now provide minute details for the convenience of users. The Camera app, Alarms & Clock app, Outlook (Mail) app, Calculator app, Camera app, Messaging app, People app and the Phone app can be observed with nice improvements. All of these apps are now quick and much responsive.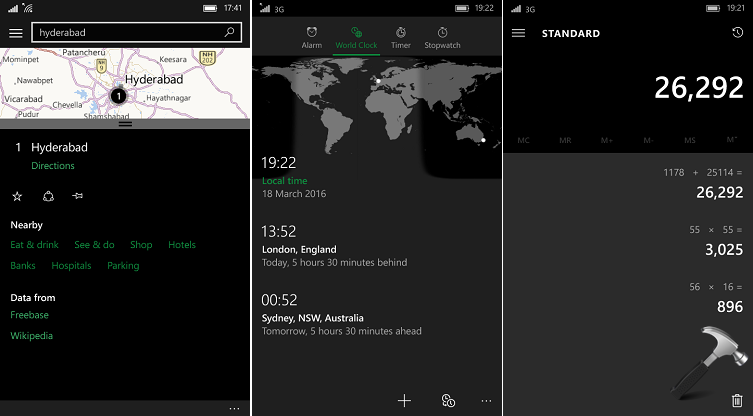 Introducing One-handed Use Feature
Smart devices running Windows 10 Mobile generally requires two hands to operate themselves. But there is nice feature edition to Windows 10 Mobile and it is called One-handed feature. To activate it, you've to press and hold Start button until whole display sticks to bottom half of the screen. Thus in this way you can operate the phone with the use of thumb only. This feature was earlier introduced in iOS as well.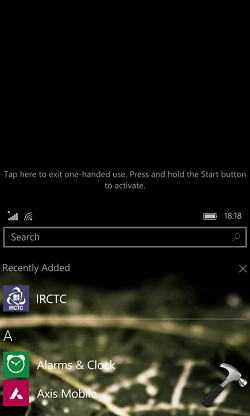 Powerful Office Apps
Windows 10 Mobile comes with most advanced Microsoft Office apps for mobile devices. Word, PowerPoint and Excel apps available inside this OS are highly optimized to work on even low end phones. Many new features and robust performance are the specializations of these apps. I hope they don't miss a single chance to impress you when you use them.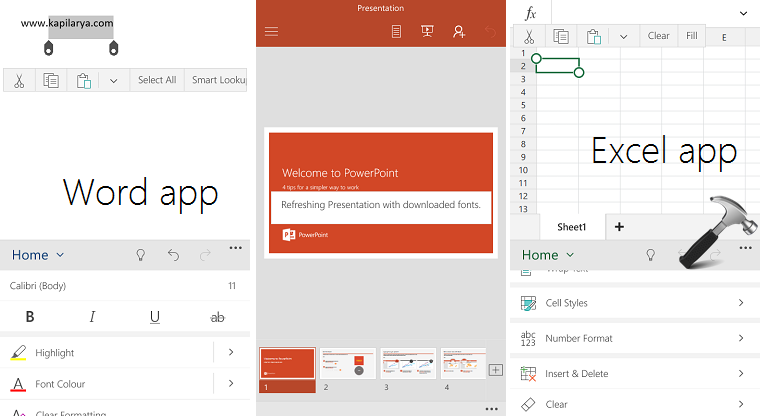 FINAL WORDS
The super fluid experience that Microsoft delivered with Windows 10 Desktop edition last year looks continued with this Mobile edition. However, there are certain factors on which the development team has to still work. In a single day use, my phone crashed almost 5 times and it crashed mostly when I run more than 5 apps in background. While on my iPad, I can run 12-13 apps with no crash or lagging. I believe the upcoming builds will solve this hiccup. That was flaw from performance side but the UI and features side look complete now. Do try the Windows 10 Mobile on your device and let us know what you do you think!