We all know that Disk Cleanup helps us to remove the unwanted files from Windows drives on our wish. In case of cleanup, Windows follows the manual to remove dump files. So it scans for the dump files, which takes unnecessary delay in making the cleanup of the disk. Here is the screenshot taken while Windows is scanning for dump files: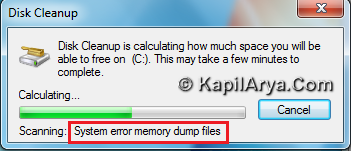 The issue becomes intricate when we already know that there are no crash files or dump files there to look upon. So we should then make a skip for the scanning of same files. But how to do this? Don't worry, we've a registry trick to fix this problem. Here is how:
Skip Scanning Of "Dump Files"
1. Press 

 + R and put regedit in Run dialog box to open Registry Editor (if you're not familiar with Registry Editor, then click here). Click OK.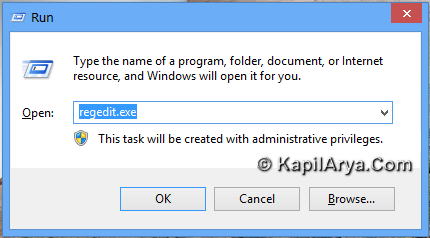 2. Navigate here:
HKEY_LOCAL_MACHINE\SOFTWARE\Microsoft\Windows\CurrentVersionExplorer\Volume\Caches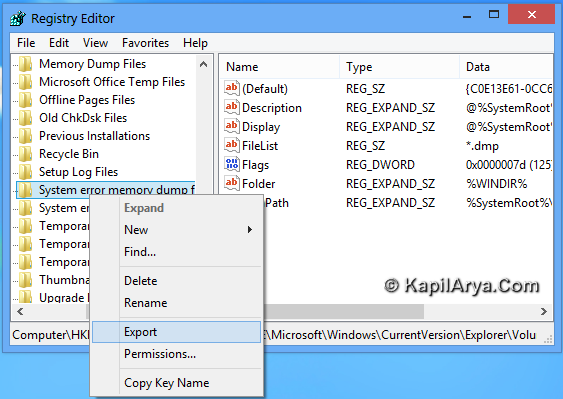 3. In the left pane of this location, under VolumeCaches key, you'll find System error memory dump files sub-key. Right click on it, and select Export. After successfully exporting the registry file, again do a Right click on same sub-key and this time select Delete.
4. Perform step 3 for the sub-key's named Memory Dump Files and System error minidump files as well in the same location (i.e. HKEY_LOCAL_MACHINE\SOFTWARE\Microsoft\Windows\CurrentVersion\Explorer\VolumeCaches).
Now reboot once, and you'll be able to skip dump files scanning while using Disk Cleanup. In case you want to scan dump files, then add the registries which we've deleted, by the ease of exported registry files.

Hope you like the tip and find it useful!