One of the hundred new introduced features in Office 365 Preview aka Microsoft Office 2013 is the Start Screen. Similar to Start Screen of Windows 8, Start Screen in MS Office indicates the essence of Metro inside it.
The Start Screen inside Office provides option to various templates, take a look: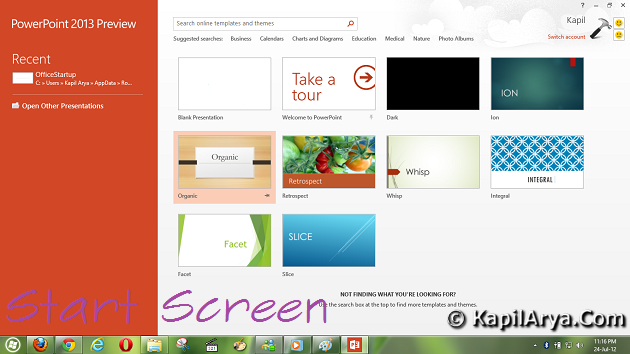 Well, some users may find it exciting, while others just like to have direct access to working sector (normal start up) of the program. In other words, they just want to skip the above shown Start Screen. Here is the way to escape it…
How To : Skip Start Screen In Microsoft Office 2013
1. Open the program, whose start screen you want to skip. It may be any program like Word, PowerPoint, Excel, Outlook etc. Let us assume, we open the PowerPoint. Here is the working area of this program.
Click FILE as shown below: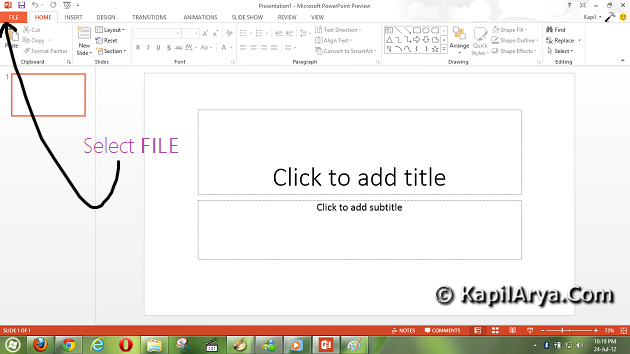 2. Now pick Options from left pane as shown below.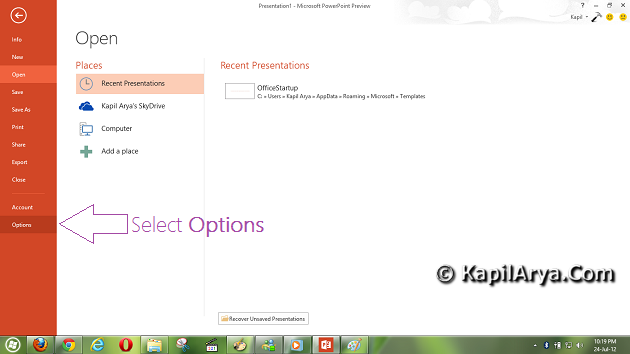 3. After clicking Options in step 2, a pop-window appears which is shown below. All you need to do here is to remove tick mark from highlighted option.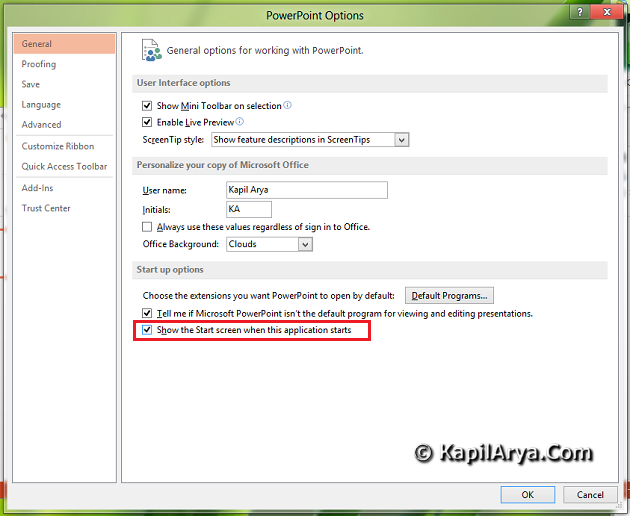 The above illustrated procedure works in almost all programs. You have to follow this procedure for each office component independently.
That's it!