Microsoft introduced the built-in Camera app in Windows 8 and with Windows 10, the app is much more enhanced with stability. Now since the Camera app is there, most of us never bother to install webcam program like we did in the ages of Windows 7 or before it. The Camera app can let you to take perfect shots, record videos on the go.
Please note that if you're looking to use Camera app on a Windows 10 copy installed using virtualization, you may not be able to connect to webcam. This is because the virtualization software don't allow to have imaging devices in the Windows OS installed using it. Well, after installing Windows 10 on my one of machine, I found that Camera app didn't work on it. When I launch it, it gives me following message:
Something went wrong
Make sure your camera is connected and not being used by another app.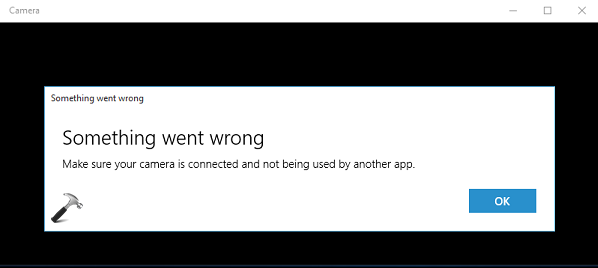 I was pretty sure that the camera is not being used by any other app, since I don't have any another app installed that could use webcam. Also I was able to confirm that this wasn't a hardware issue. Then how to solve this problem? What to do so that Camera app recognizes webcam of your system.
Here is something you can try to fix:
FIX : "Something Went Wrong" While Using Camera App In Windows 10
1. Press

+ R and type devmgmt.msc in the Run dialog box, click OK or press Enter key.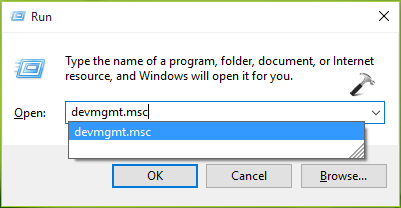 2. Next, in the Device Manager window as shown below, expand Imaging devices and right click on the your system webcam entry. Select Update Driver Software option here.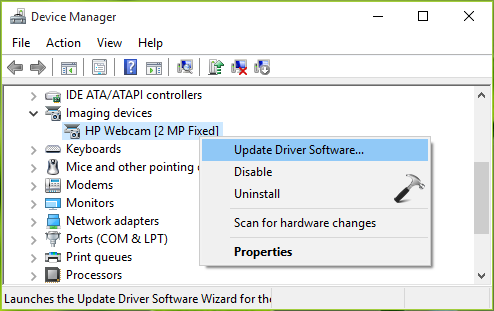 3. Moving on, in the next window so appeared, click Browse my computer for software driver option.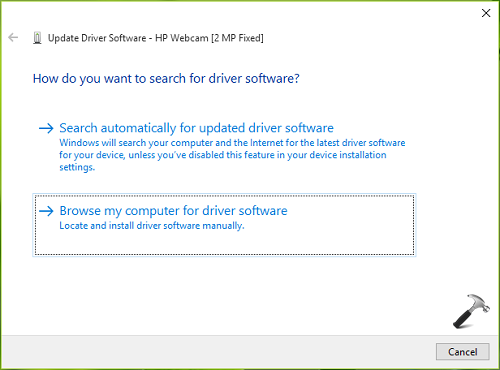 4. Then click Let me pick a from a list of device drivers on my computer option in next window.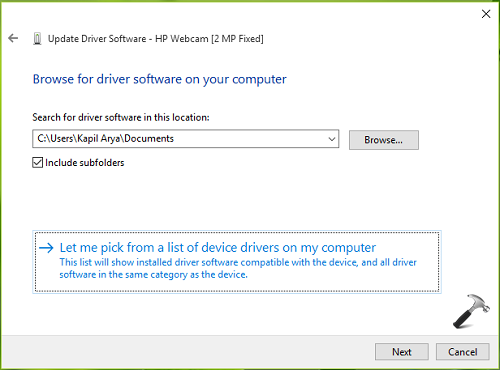 5. Now make sure that Show compatible hardware option is checked in the next window. Select USB Video Device and click Next.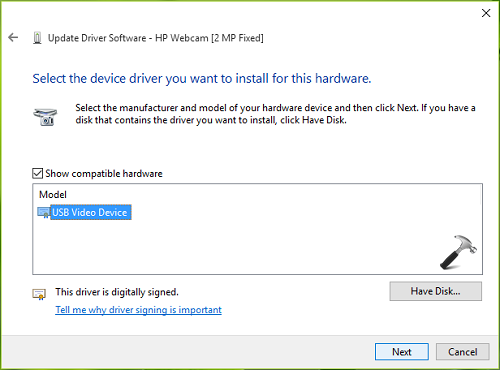 6. For a few seconds, you'll see that Windows is updating or installing the selected driver. Once it's done, you'll receive that Windows has successfully updated your driver software message.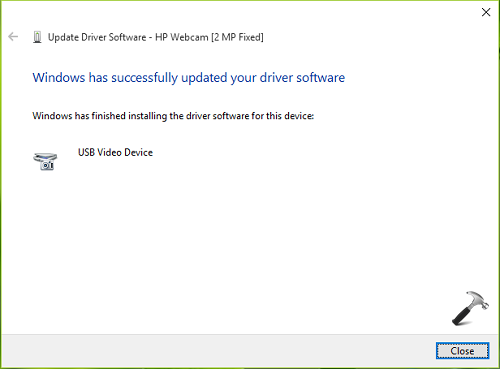 You can now click Close, exit Device Manager and reboot your system. After restarting the machine, the Camera app will start working as expected.
Hope this helps!

Related: We can't find your camera, error code 0xA00F4244 in Windows 10.