Windows 10 is shipped with Camera app pre-installed. This removes the requirement of additionally installing webcam software from your device manufacturer. The in-built Camera app in Windows 10 is sufficient to utilize webcam operations you'll need to perform.
However, on some machines, the Camera app might not recognize the webcam hardware. There is also a possibility that some outdated or corrupted drivers may prevent Camera app from connecting to the webcam hardware. Under such a case, you may see following message while launching Camera app:
We can't find your camera
Check to be sure it's connected and installed properly, that it isn't being blocked by antivirus software, and that your camera drivers are up-to-date.
If you need it, here's the error code: 0xA00F4244(0xC00DABE0)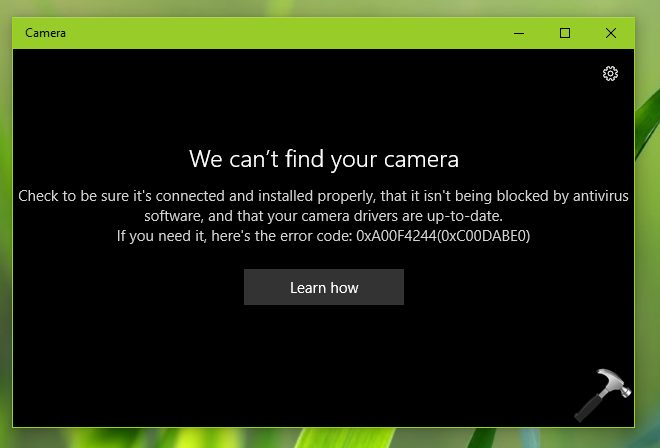 If you're also victim of this problem, we've got few suggestions for you. After trying them, we hope you'll be able to fix this issue.
FIX: We Can't Find Your Camera (0xA00F4244) In Windows 10
FIX 1 – General Suggestions
1. Temporarily remove or uninstall the third-party software including antivirus, installed on your machine. Check if you can launch webcam using Camera app then.
2. Run the Hardware and Devices troubleshooter.
3. Reset or re-register Camera app.
4. Update the webcam driver. You'll find it in Device Manager > Imaging devices/Sound, video and game controllers.
5. Ensure that you've latest Windows Updates installed.
FIX 2 – Using Device Manager
1. Press

 + R and type devmgmt.msc in the Run, hit Enter key to open Device Manager snap-in.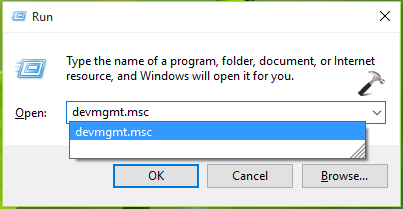 2. Expand Imaging devices/Sound, video and game controllers and locate your webcam device. Right click on it and select Uninstall.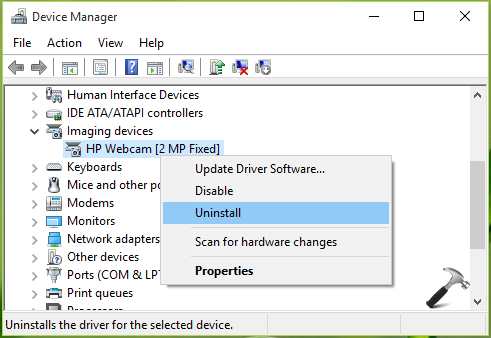 3. On the confirmation prompt, click OK.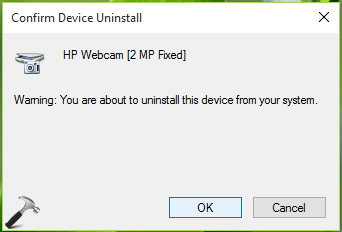 4. Back on the Device Manager window, click Action > Scan for hardware changes. This should let Windows automatically detect the webcam driver and hardware.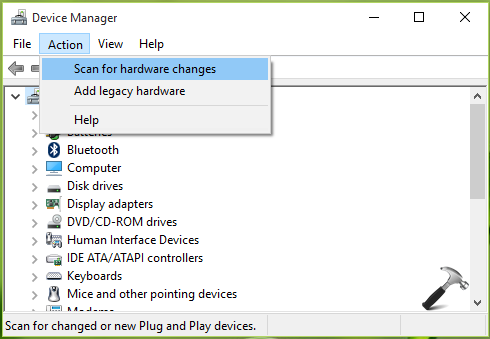 You can now close Device Manager and check the Camera app, it should work fine now.
In either case if it is still not working, take your machine to computer repair shop and make sure that the webcam hardware is not malfunctioned. If your Windows 10 device is newly purchased and is under warranty, ask the seller/OEM to fix it.
Hope this helps!
Related: Something went wrong error with Camera app in Windows 10.