The system clock in your Windows is not just to show time but it also provides a time base for all processes. Taking reference of the clock, all system events, processes, and even your web surfing is carried out. If you simply select your Windows system clock date and time to a future date, for example, some date in year 2050, you can't surf web then. Your browser will simply deny to load any webpage because the webpage certificate dates are mostly valid for current dates.
This shows that your system clock must have correct date and time set. If you're curious to know how you can set most correct time on your system, this article is for you. In case if you need to travel different time zones of world, this will be setting you badly need to confirm. The most preferred option for this choice is to synchronize your system click with an Internet time server. Here is how you can:
Synchronize Time With Internet Server In Windows
Using Settings App In Windows 10
1. Right click Start Button or press

+ X keys and select Settings.
2. In the Settings app, navigate to Time & Language > Date & time.
3. Under Date & time, scroll down and under Synchronize your clock, click on Sync now button.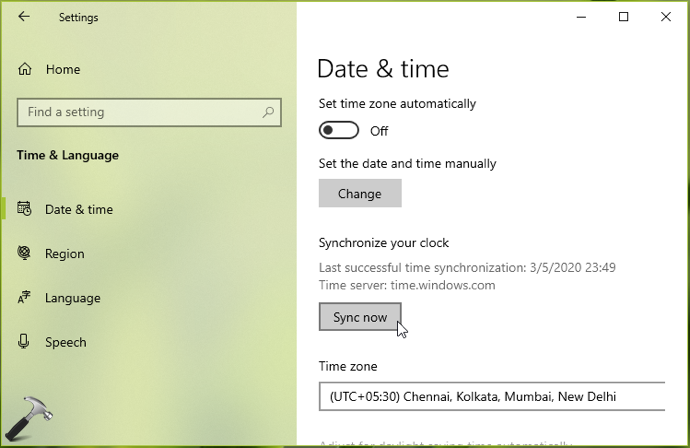 4. Once synchronized the time successfully, you can close Settings app and return to Desktop.
Using Control Panel In Windows 8.1/7/Server
1. Open Control Panel using Windows Search or Cortana.
2. Click on Date and time and switch to Internet Time tab on the window open next.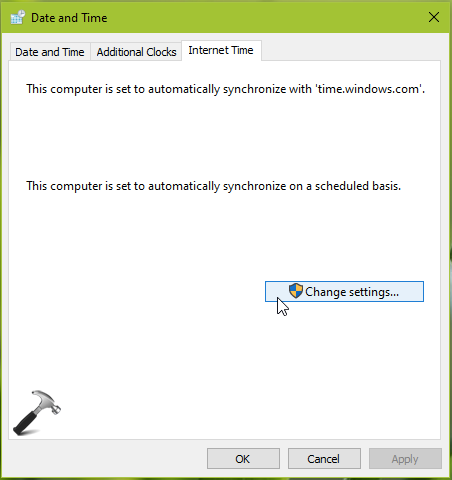 3. Click on Change settings then. You'll be taken to Internet Time Settings now.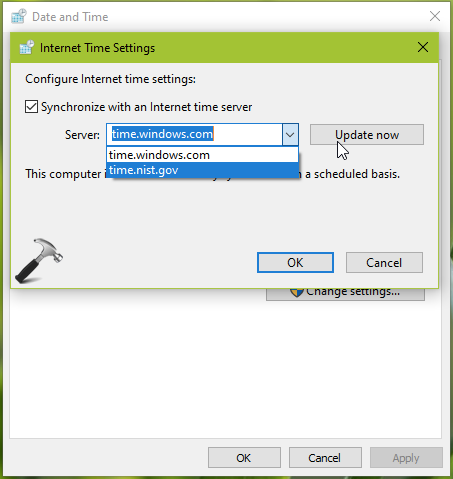 4. Making sure Synchronize with an Internet time server option is checked in, select the time server and click Update now. Once done, click OK. For ensuring the consistency in time, Windows will automatically schedule next synchronization and your system clock will remain synchronized with Internet time.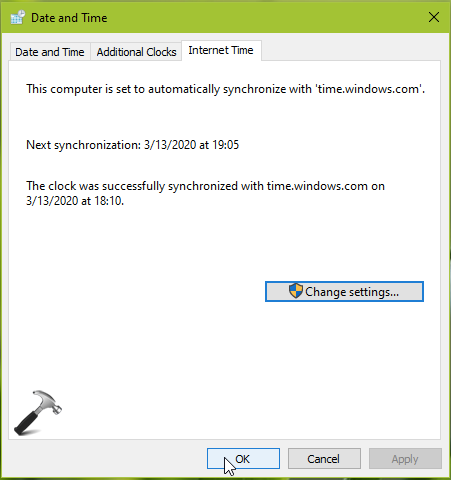 That's it!
Also checkout: An Error Occurred While Windows Was Synchronizing With time.windows.com.