System Restore is most easiest way to restore your machine configuration to earlier date, and many of you might have used it often. If you're a beginner in Windows, then click here to learn about creating System Restore point. I also suggest you to make sure Windows has enabled automatic System Restore point creation on your operating system. Many times you apply registry manipulations or install third-party software, thus it becomes a matter of paramount importance that Windows should create automatic restore point at such instances.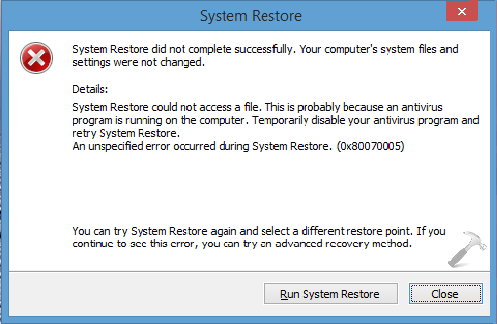 However, many times it may happen that your system couldn't restore itself to an earlier date. Recently, we came around such scenario while restoring a machine running Windows 8. The System Restore in this case failed and thrown following error:
System Restore did not completed successfully. Your computer's system files and settings were not changed.
An unspecified error occurred during System Restore. (0x80070005)
As suggested by the error dialog, we temporarily disabled the antivirus program that we was using on the system, even uninstalling it didn't made any differences in the situation. If you see the technical side of System Restore, it basically depends upon Volume Shadow Copy service to carry on its operation, and this service is usually Manual type. So starting this service can fix this issue easily. Here is how:
FIX : System Restore Did Not Completed Successfully In Windows 10/8.1/8/7
1. Press 

 + R and put services.msc in Run dialog box. Click OK to open Services.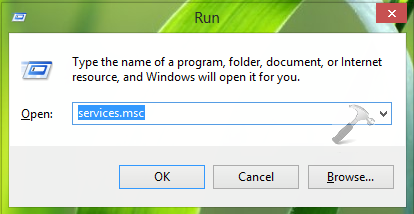 2. Now in the Services window shown below, scroll down and look for Volume Shadow Copy service. As I said it shouldn't be running since you're facing the issue in restoring system due to it and must be of Manual type. Double click on this service.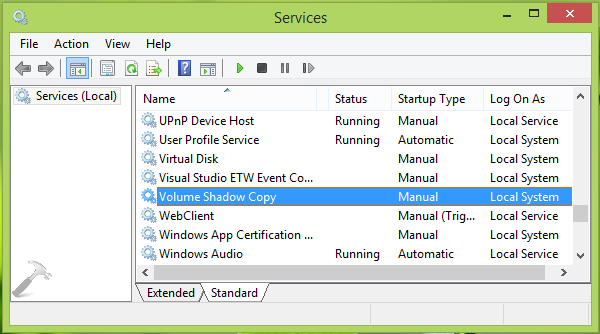 3. Moving on, in the below shown window, click on Start.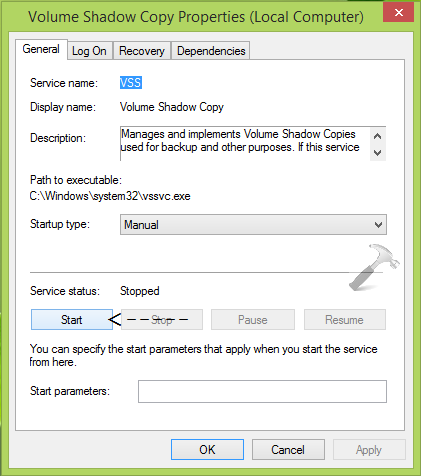 You would see something like this when Windows is starting this service: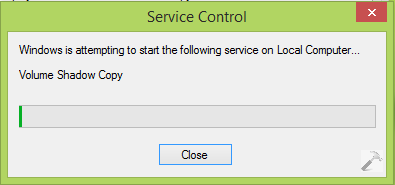 Okay, the service is now started and you can click Apply followed OK in the Volume Shadow Copy Properties window. Restart the machine, and retry to restore the system, you should now be able to do it without any hitch. This fix is equally helpful to Windows 7 users too.
That's it!