In most of our posts, if a crucial method is involved, we suggest you to create a System Restore point first. It simply preserves an option for you to go back, if something doesn't works as you expected. However, sometimes System Restore fails to work and may treat you with some error code. Today, in this post, we're going discuss one such error which users often came around.
Here is the complete error message:
System Restore did not complete successfully. Your computer's system files and settings were not changed.
System Restore failed while restoring the directory from the restore point.
Source: AppxStaging
Destination: %Programfiles%\Windows Apps
An unspecified error occurred during System Restore. (0x80070091)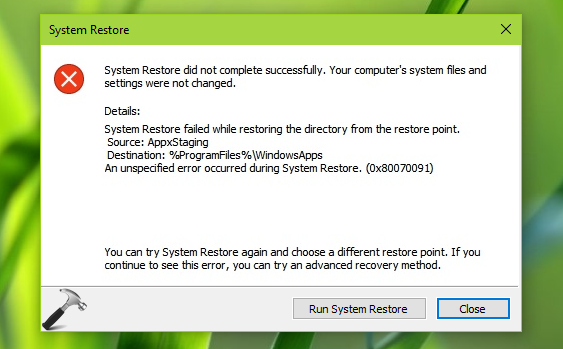 So if you're getting this error while restoring your machine, the root cause of this error is WindowsApps folder housed in your system root drive i.e. C:\Program Files\WindowsApps. After researching a bit on this issue, we found that if you rename this folder to something else and retry System Restore, the problem no longer occurs.
But renaming WindowsApps folder is not easy because it contains all of your system apps and while you perform renaming operation, even if a single app from the folder is running in background, you won't be able to rename the folder. Hence the renaming operation should be done in Windows Recovery Environment (RE) using Command Prompt. Here is the step-by-step approach to perform the troubleshooting:
FIX : System Restore Failed While Restoring The Directory From The Restore Point (0x80070091) In Windows 10
1. Open Settings app and select Update & security > Recovery. On Recovery pane, under Advanced startup, click Restart now.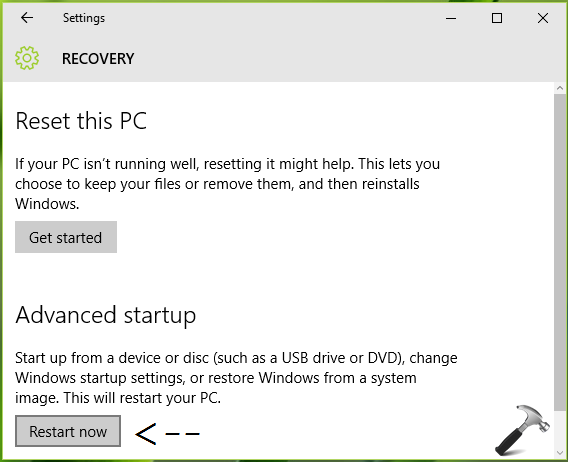 2. Now on below shown screen, you've to opt for Troubleshoot option: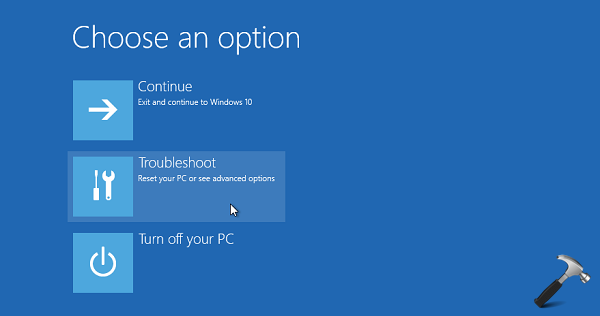 3. Then hit Advanced options entry in following screen: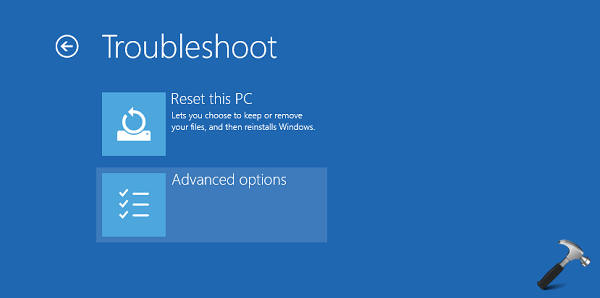 4. Moving on, select Command Prompt from Advanced Recovery Options screen.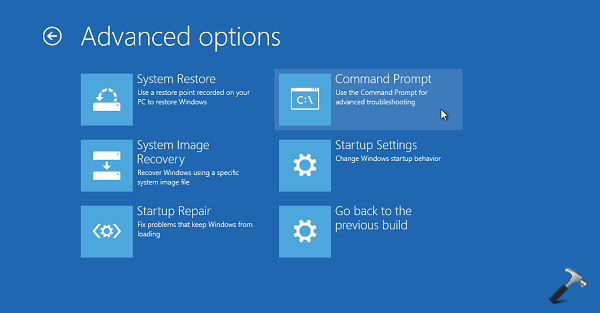 After you select Command Prompt, Windows will reboot into Command Prompt mode.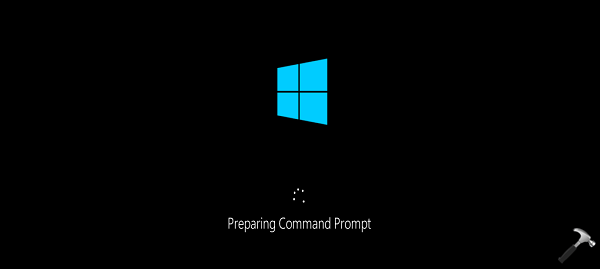 5. Select your admin account and enter your selected account password to continue.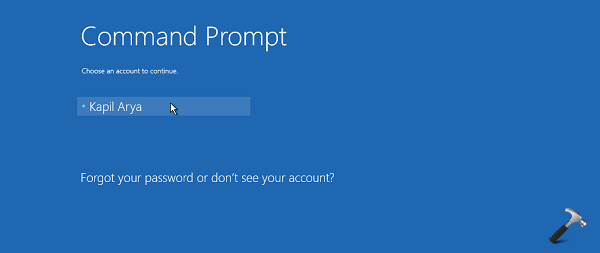 6. Type following commands one-by-one and press Enter after each:
NOTE: Though you may see WindowsApps folder on C: drive in File Explorer, if Windows is installed on C: drive. However, when you work with Command Prompt in Windows RE, you'll have to consider that WindowsApps folder is on D: drive.
D:
cd Program Files
takeown /f WindowsApps
icacls WindowsApps /grant Administrators:F
attrib WindowsApps -h
rename WindowsApps WindowsApps.old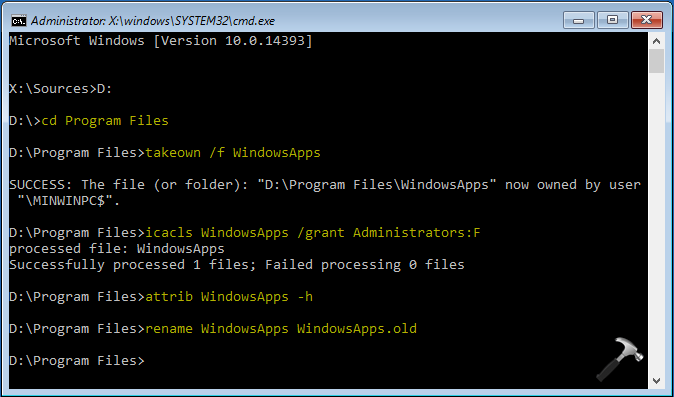 Now close Command Prompt and continue to your Windows 10. You can then retry to restore your system and it should work without any error.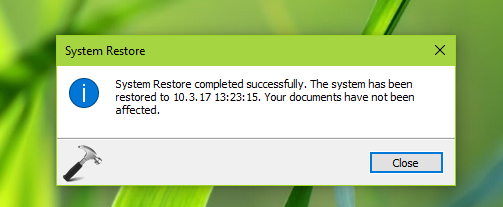 Check following video for illustration of this method:
That's it!