Whenever you update an app on your Windows Phone using Windows Phone Store, it firstly confirms some checkpoints. Basically, it checks for the correct user location for the region selected in phone's setting plus it verifies the user details like payment method, age restriction for the apps etc. Thus when everything is verified, you'll be able to grab the app from the Store. Today, while updating an app, I came around following error on my Windows Phone:
The Microsoft account service is unavailable right now. Try again later.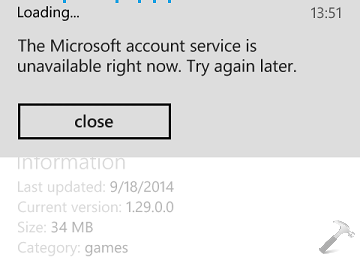 You can face this error on your Windows Phone under following scenarios:
When connected to poor network connection, most probably on EDGE aka 2G connections or an intermittent WiFi network
If you're pretty sure that above mentioned points are not applicable to you, it can be concluded that date and time settings on your phone isn't intersecting with Windows Phone Store servers. So try these steps to fix this issue:
FIX : "The Microsoft Account Service Is Unavailable Right Now" While Updating Apps
1. Go to Start Screen, tap Settings tile.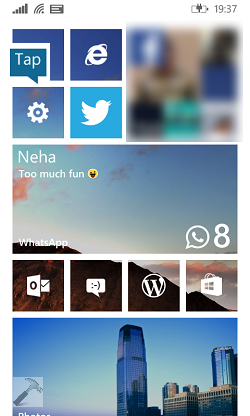 2. In the SETTINGS screen, scroll down to look for date+time option and tap it.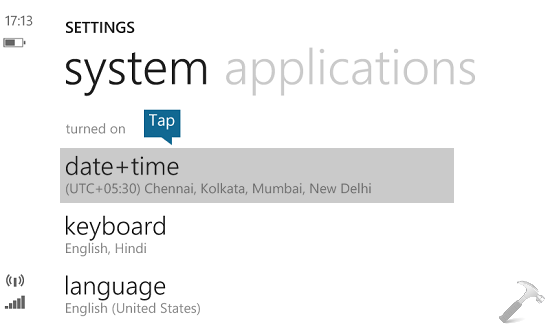 3. Next, in date+time screen under SETTINGS, make sure the options Set date and time automatically and Set time zone automatically are turned On.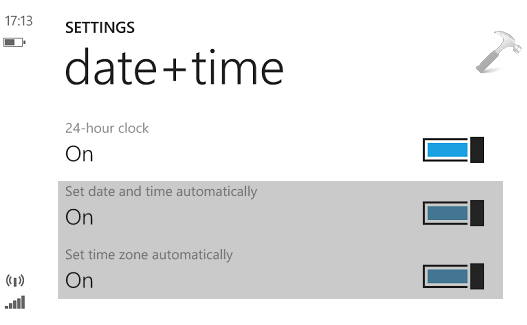 Once you have set those options to On, you can re-open Windows Phone Store and retry to update apps, it should work fine by now.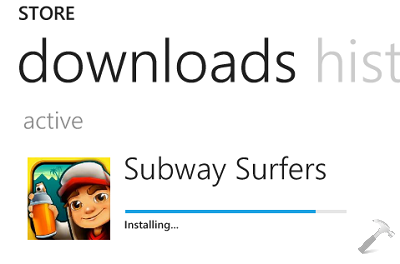 Hope this helps!