Windows Action Center is the hotspot point to manage the security options on a computer. Using Security Center, you can manage Firewall, Automatic updating, Antivirus, Maintenance, Reset, Internet security settings, UAC (User Account Control) etc. Thus, from the maintenance point of view, Security Center is somehow an important parameter. But sometimes, you may face the error while turning the Security Center on. In this article, we're going to discuss the way to fix it.
Here is the screenshot of the error we just received while turning on the Security Center:
The Windows Security Center service can't be started.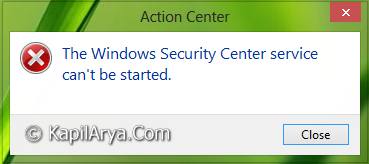 As you can see in the image above, there is no other option than to close the error message. Well, you just need to start the associated service with Security Center and the issue could be fixed up significantly. Here is how to do that:
FIX : The Windows Security Center Service Can't Be Started In Windows 10/8/7
1. Press 

 + R and put services.msc in Run dialog box. Click OK to open Services.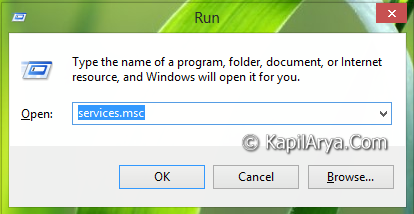 2. In the Services window, scroll down and look for Security Center service. Since you're facing the issue, the service should be disabled then. Double click on the same service to modify the status of it.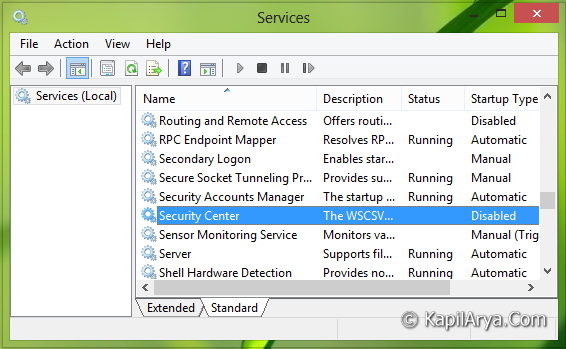 3. Now in the following window, select the Startup type to Automatic. Click Apply followed by OK. Then click on Start and again click on OK.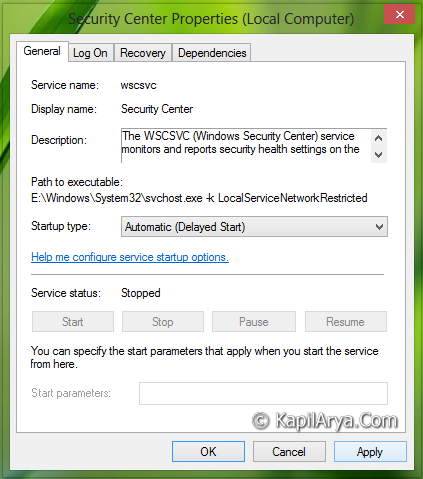 That's it! Now reboot the system and you won't see the error message again.
Hope it solved your issue! Check this post if you can't start Windows Defender on your system.