We all know that few weeks ago, Microsoft announced the update for Windows Phone i.e. Windows Phone 8.1. The same was made available for developers for testing apps after few days of the announcement. It has been almost half a month since I'm using Windows Phone 8.1 on my Nokia Lumia device. Windows Phone 8.1 will be available to end users in few months, but if you can't wait then do follow these steps to get Windows Phone 8.1 on your existing Windows Phone 8 right now:
Get Windows Phone 8.1 Right Now
1. Download Preview For Developers app from Windows Phone 8 Store. Follow on screen instructions and unlock your phone for developers updates by checking Enable Preview for Developers option.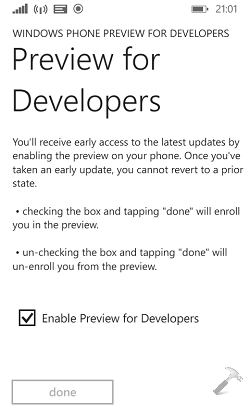 2. Next, go to phone updates section under SETTINGS and check for new updates, your phone will detect Windows Phone 8.1, follow the instructions and you'll have Windows Phone 8.1 on your phone in almost 30 minutes.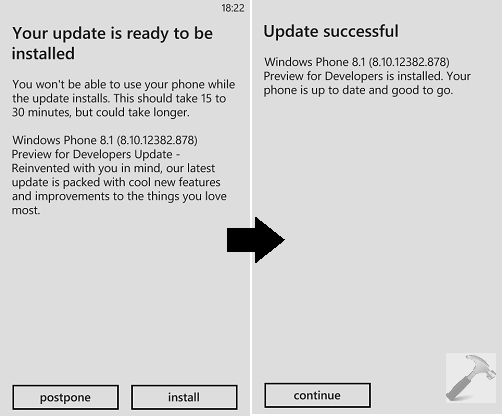 Some of the improvements are justified well for the update while there are some drawbacks too, which I suffered after upgrading to Windows Phone 8.1. In this article, we'll try to find out answer to the question, should you really upgrade to Windows Phone 8.1?
Windows Phone 8.1 : LIKES
1. Cortona, its the real power and a perfect treat for you in Windows Phone 8.1. This intelligent voice assistant can do many things like playing music, locations near by, messaging or calling someone etc. just by following your voice. Its still in beta phase, but I found it working as it should have behave in stable phase.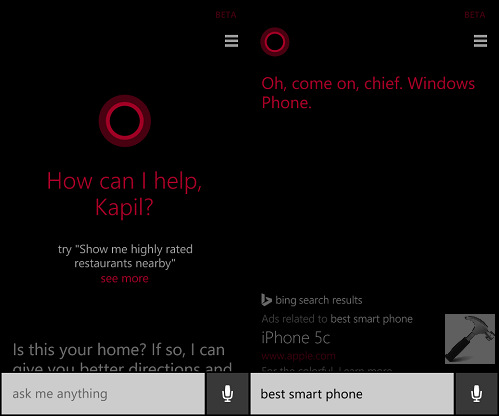 2. Notifications Center, is the another important and useful feature incorporated with Windows Phone 8.1. If you're using your phone mostly for social networking, this highly energized Notification Center will keep you updated on the go. You can also select which app push notifications you'd like to see in Notification Center. Also using the same, you can manage brightness, internet sharing etc. like stuff using single tap.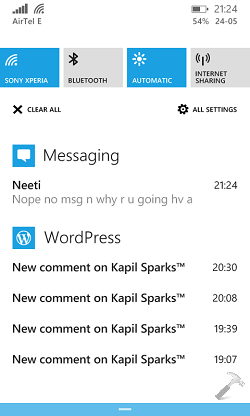 3. Start Screen Background, this is new customization entry so far in the update Windows Phone 8.1. You can add your favorite photo as background and it will disperse around the tiles you have pinned to Start Screen. Have a look at the following screenshot: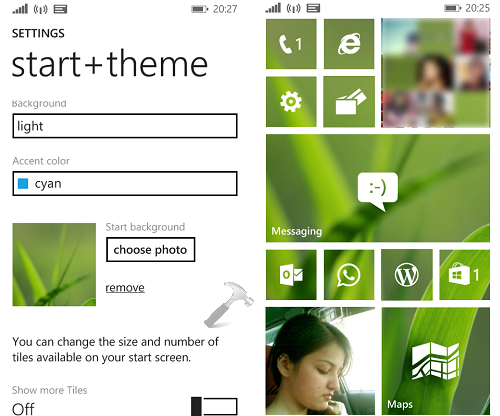 4. Project My Screen, the technical feature allows you to project your screen to a laptop or external device using USB projection. If another device supports WiFi projection, the Windows Phone 8.1 can project on that way too. USB projection is the best way I found to project my phone. For that you have to install Project My Phone app from Microsoft. Then connect your phone to your computer using USB cable, allow projection in SETTINGS, after few moments, you can see your phone activity on your system.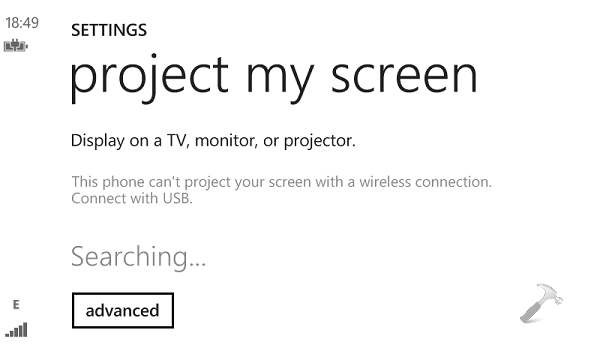 5. With Windows Phone 8.1, the good thing is that you can make a backup of apps and their settings as well. Thus in the difficult situations, restoration won't be painful for you since you can make a backup of almost all content on your phone. Nice stuff provided for backup in Windows Phone this way.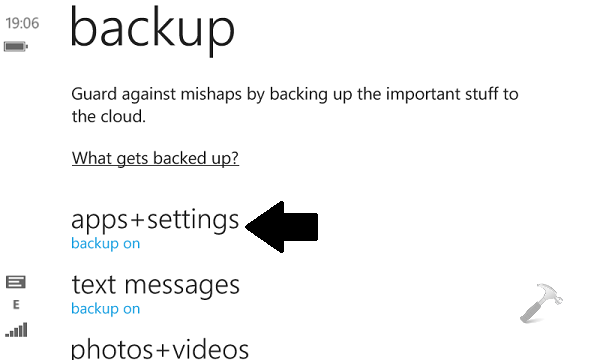 Windows Phone 8.1 : DISLIKES
1. Since Windows Phone is typically considered as a social networking phone, I expect it should have better smiley system. Till Windows Phone 7.8, the smiley system was cool, while after Windows Phone 8, this isn't true. And if you use the inbuilt smiley(s), they are not recognized on other phones. Smiley section need serious improvements or just the degradation to plain similes as Windows Phone 7.8 have!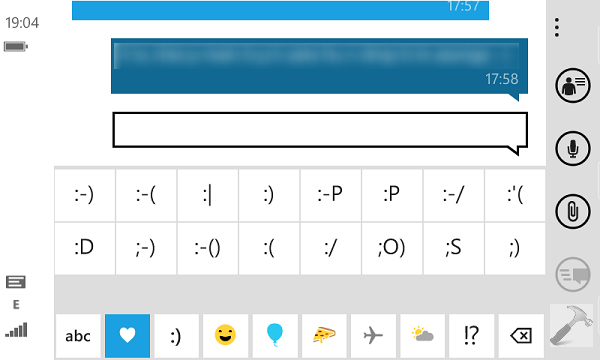 2. This is another move which I didn't like in Windows Phone 8.1. The updated OS no longer keeps you online to Facebook chat with its inbuilt chat integration. The online section under the hood of Messaging app goes missing and thus you have to download the Facebook messenger app to carry on chats. Microsoft should consider restoring this inbuilt chat integration, for the simplicity of users.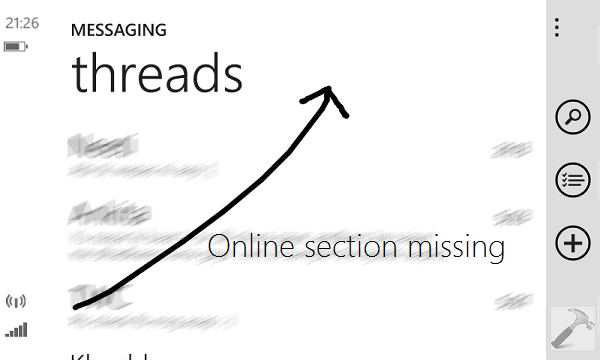 So in the nutshell, we found that there are many improvements in the Windows Phone OS by this update. If you like to have Facebook chatting integration, better to stay with Windows Phone 8. If you can compromise the loss of chatting functionality at the cost of some cool new features, consider upgrading to new OS.
Hope you'll enjoy Windows Phone 8.1!