Since the release of Windows 8, Microsoft is constantly working in improving this operating system. We have seen the Windows 8.1 released last year, has provided more stability to the very first touch operating system of era. Now at the Microsoft Build Developer Conference in San Francisco, CA, the company has unveiled the further update to Windows 8.1 named as "Update". This has introduced lots of features to Windows 8 platform, and it has tried to put all what a normal user needed.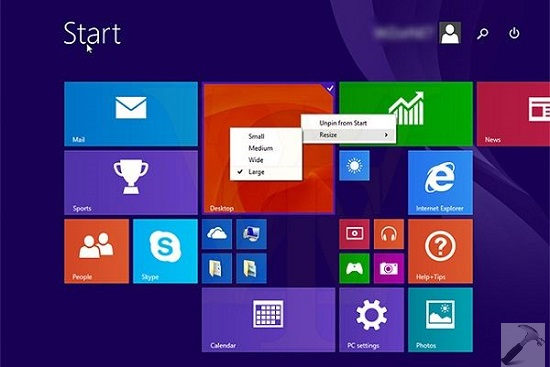 Windows 8.1 Update : New Features
Microsoft has tried to make Windows 8.1 Update fully loaded for enhancing user experience. The highlighted changes and new features introduced so far are summarized below:
1. There is search and shut down button at the top right corner of Start Screen. Due to this, users can now feel too easy to shutdown & search the system.
2. Modern Apps can be pinned to taskbar.

3. The Start Screen app tiles have right click options to manipulate them.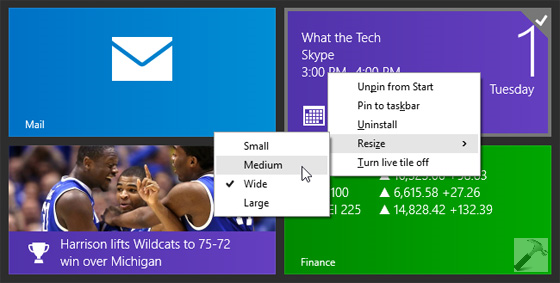 4. Modern Apps now have a title bar at top along with minimize and close buttons.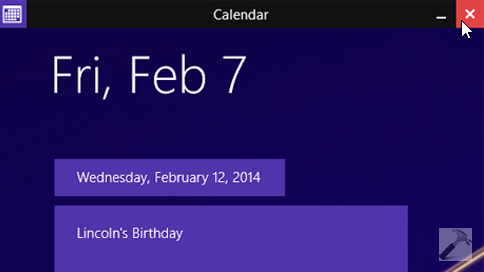 5. Notification system for new apps have gone more awesome. The newly installed apps gone highlighted in different variants so that you can easily find them.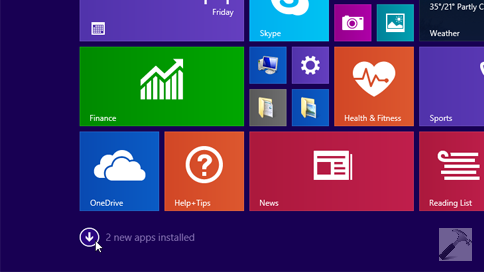 6. Ability to directly boot to Desktop for non-touch devices. Check out this article for workarounds.
7. Internet Explorer 11 updated with more compatibility settings and now compatibility settings of IE 7, 8 are embedded in it.
You can view the demo of Windows 8 Update in following video:
Windows 8.1 Update will be available free of cost to end users by 8th April 2K14 via Windows Update. However, the update is already available for MSDN & Technet subscribers, so these users can now download and enjoy it. We hope you'll love the Windows 8.1 Update; upgrading to it is highly recommended.
Along with Windows 8 Update, Microsoft has announced Windows Phone 8.1. Windows Phone 8.1 update will be available to all the Windows Phone 8 running devices freely. Following are the new features included in this update:
Windows Phone 8.1 : What's New
1. CORTANA : The intelligent voice assistant powered by Bing to control your Windows Phone 8.1.
2. START BACKGROUND : Pick a favorite photo to shine through certain tiles.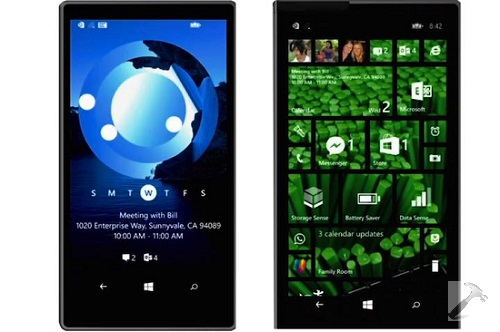 3. More diversified Lock Screen.
4. Pinning ability to Start Screen improved; you can pin apps, websites, music albums, and whatever else you can't live without.
5. ACTION CENTER : In one swipe see notifications like email, texts, and social media updates. You can also access four personalized quick actions, so you can easily switch on and off Wi-Fi, Airplane mode, and more.
6. World's fastest typing keyboard with Windows Phone 8.1.
7. WiFi-Sense App : A new Wi-Fi Sense App joins storage sense and other sense apps, and will suggest well-known, reliable local Wi-Fi hotspots, then connect to them automatically.
You can find more on Windows Phone 8.1 update at here. It is expected to hit your Windows Phone 8 devices by the end of April or at the start of May 2014.
That's it for now, stay tuned for more updates!