Windows Phone is getting its popularity day by day in the current scenario. In our past, we have shared you few interesting and basic guides using which newbies to Windows Phone operating system can manipulate their phones. Now today we're back with yet another privacy concerned feature you should know about. Its the call+SMS filter option. If you have became frustrated with your phone ringing all the time for annoying SMS or calls then call+SMS filter function might be helpful for you.
Basically, you can turn on the call+SMS filter option in the SETTINGS app so that you can get rid of unwanted SMS from interrupting you. But this setting is not individually available for call and SMS separately. So if you just want to turn on the filter for SMS only, the filter for call will be turned on automatically and vice versa. Hence, imagine a case that you turned on the setting just to filter calls, you'll observe that you have also stopped receiving SMS as well. Now these messages go to blocked SMS section of your phone rather than going to Messaging app. Here is how you can checkout these blocked messages so far:
How To View Blocked SMS In Windows Phone 8.1
1. Go to Start Screen, tap Settings tile.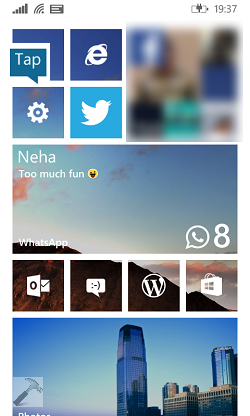 2. In the SETTINGS screen, scroll down to look for call+SMS filter option and tap it.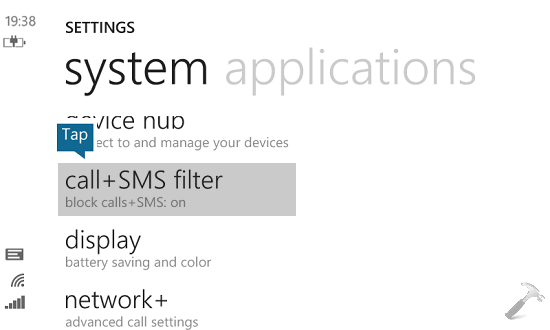 3. Moving on, in the call+SMS filter screen shown below, tap on blocked SMS. If you're looking for the calls filtered by your phone, tap blocked calls.
4. Finally, picking blocked SMS gives you list of messages you've not received, i.e. the unwanted messages. You can scroll down the list to find out if there exists any message which was important and you've missed it.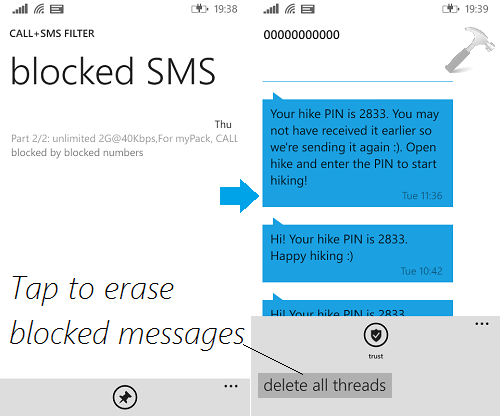 Once you've gone through the list, you can tap delete all threads option to reduce the phone database overhead.
That's it!