Few days back, we posted the fix applicable when you're not able to open Windows Store due to miscellaneous reasons, which you can read here:
FIX: Can't open Windows Store in Windows 8 or later
However, yesterday when I was trying to open Windows Store on one of my system, I received the same error message but with different code. Since the error code was different this time, none of the earlier mentioned suggestions worked for me to fix my issue. Here was the error code and message I received in this scenario:
We weren't able to connect to the Store. This might have happened because of a server problem or the network connection timed out. Please wait a few minutes and try again.(0x80072efd)

Upon investigating, we found that this issue was actually related to network adapter and dependency services to run it. Thus, in order to fix this issue, you should first make sure that you're using latest version of network adapter on your system. Then try to temporarily disable network adapter from Device Manager (run devmgmt.msc command to get this opened).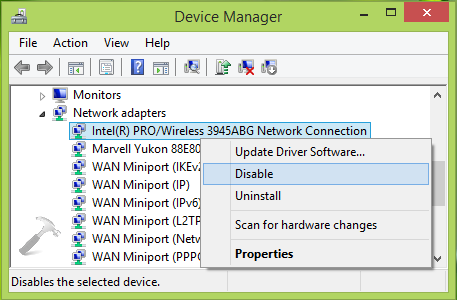 Now again re-enable the network adapter and verify if you could open the Store or not. If Store is still throwing same error, then try the steps mentioned as a selective fix:
FIX : We Weren't Able To Connect To The Store. Error 0x80072efd
1. Press 

 + R and put services.msc in Run dialog box. Click OK to open Services.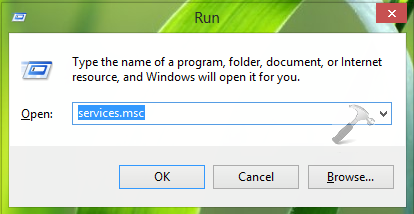 2. In the Services window, scroll down and look for the Network Location Awareness service. Since you're facing this issue, this service may not be running. Double click on same service.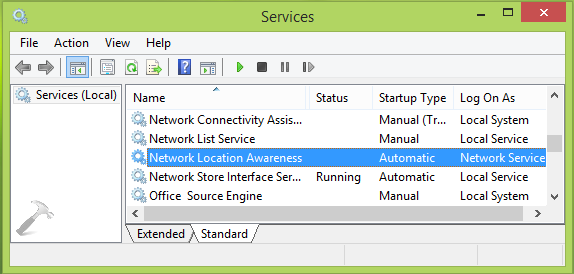 3. In the Properties window for Network Location Awareness service, at General tab, set the Startup type to Automatic. If the service status is Stopped in your case, click Start button there. Click Apply followed by OK.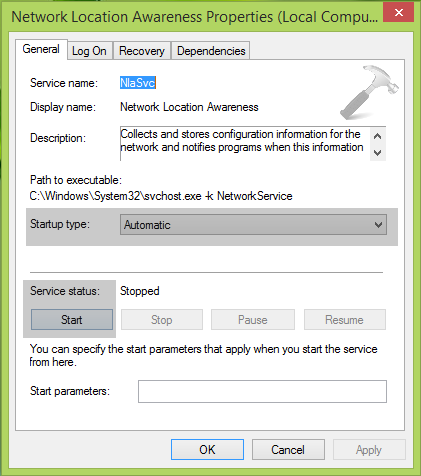 You can now close the Services window and boot the system into Safe Mode with Networking.
See : How To Boot Into Safe Mode With Networking
In this mode, once you've confirmed that issue is resolved, you can now restart the machine in normal mode and Store must be opening without any error.
Hope this helps, Good luck!