Since Windows is the most used Desktop operating system (OS) in world, hence it is most vulnerable for security threats as well. Different kind of threats such as worms, viruses and hackers may exploit your Windows OS, if you don't take security measures in advance. Windows Firewall is one of those security measures and this in-built app will help you to immediately block suspicious activity as soon as it is detected.
Windows Firewall is what which we've used since ages of Windows XP. So it is not a new term for any of us. We all know how to enable it to have best protection for our system. But in this article, we're going to talk about Windows Firewall notifications which keeps appearing and sometimes leads to interruption. Generally, these messages asks you to allow access for a program or process but as soon as the corresponding activity goes on, the notification appears repeatedly and this draws users into frustration.
Following is the message and screenshot of that notification:
Windows Firewall has blocked some features of this app.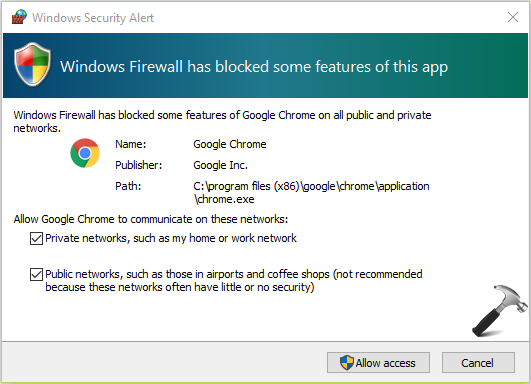 When you keep getting these notifications, you should try these common suggestions:
1. Boot your system in 'Safe Mode with networking' and perform a system scan using anti-virus program you've installed.
2. Also perform a virus scan using Microsoft Safety Scanner. It is capable to work with antivirus programs.
3. Perform System File Checker scan. If it fails to fix found errors, go with DISM commands.
If the issue is still unresolved, try these fixes.
FIX : 'Windows Firewall Has Blocked Some Features Of This App' In Windows 10/8.1/8/7
FIX 1 – Disable Network Adapters Temporarily
In case if your system have any third-party network related programs such as Virtual Private Network (VPN) clients installed, you should uninstall them to fix this issue. Also make sure your default browser is set to Microsoft Edge. Uninstall any unnecessary extensions from other browsers too. Try these steps then:
1. Press

+ R to open Run, type ncpa.cpl and click OK.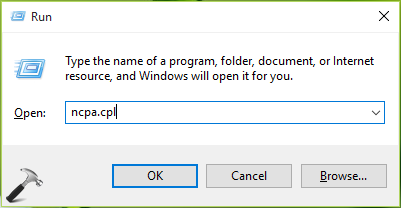 2. In Network Connections window, right click on the any of the network adapter available and select Disable.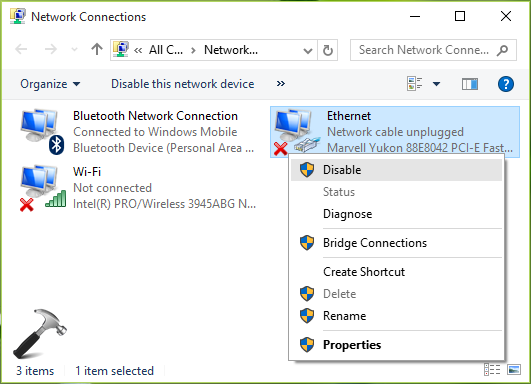 As soon as you disable the network adapter, check the status of the issue. If any of the network adapter is culprit in your case, this hit and trail solution will allow you to find it and solve this issue.
After checking all of the available network adapters on your system, if there are no changes in situation, try FIX 2.
FIX 2 – Allow The App Permanently Via Firewall
1. Press

+ X or right click on Start Button and select Control Panel.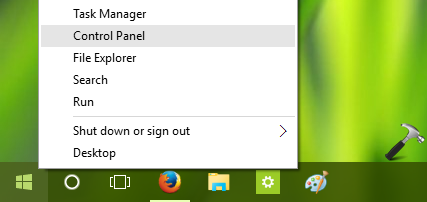 2. In the Control Panel window, search for 'firewall'. From results, click on Allow an app through Windows Firewall link.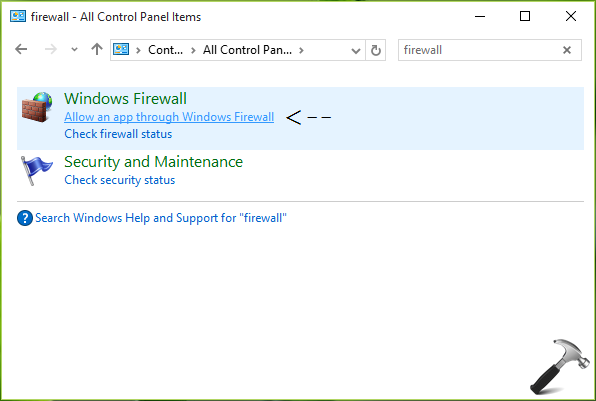 3. Then click on Change settings button on next screen.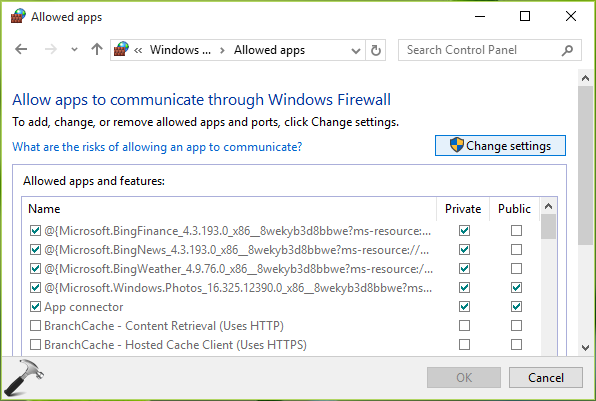 4. Finally, on the next screen, scroll down and check both Private and Public options for the app for which you're getting repeated notifications. Click OK. Close Control Panel.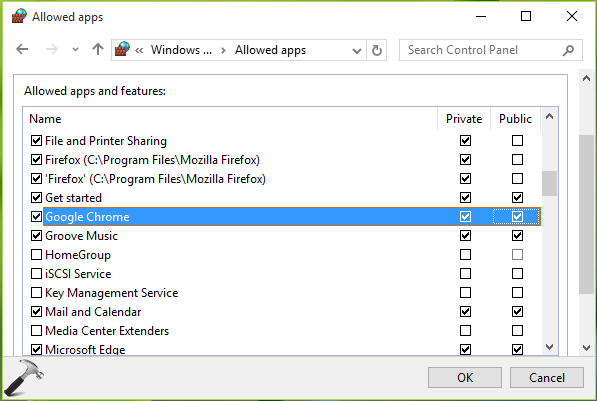 This should resolve the issue completely.
That's it!