Most of us are already aware of Safe Mode option available in Windows operating system (OS). Safe Mode is basically a troubleshooting option for Windows that starts your computer in a limited state. Only the basic files and drivers necessary to run Windows are started. The words Safe Mode appear in the corners of your monitor to identify which Windows mode you're using.
Safe Mode has proven great key to troubleshoot issues with your Windows computer. If any program on your machine is causing issues, we generally load the OS in Safe Mode and verify if the issue persists in that mode or not. In case if the issue doesn't persists in Safe Mode, the program is culprit, otherwise the system drivers or files are culprit if the issue still persists.
In this beginner guide for Windows 10, we'll see how you can boot into Safe Mode to take it as first troubleshooting step for solving your computer problems. Since Windows 10 comes with advanced features, you must know these things before you boot into Safe Mode:
1. The options such PIN sign-in or Picture Password sign-in doesn't works with Safe Mode. You need to use your traditional password to login.
2. You wouldn't be able to open Universal Apps in Safe Mode. Important thing to note here is that you can't even open Settings app in Safe Mode, as it would be unavailable. So for making changes in important settings, rely upon Control Panel.
3. You'll be logged in with built-in administrator account.
Now here is how-to part:
How To Boot Windows 10 Into Safe Mode
1. Follow this guide to access Advanced Recovery options in Windows 10.
2. After you boot into Advanced Recovery Options, click on Startup Settings entry here: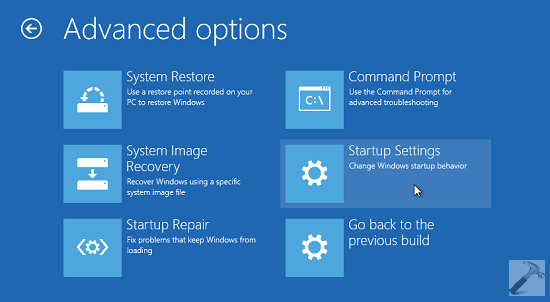 3. Moving on, in the Startup Settings screen, you need to click Restart so that you can change Windows Startup behavior: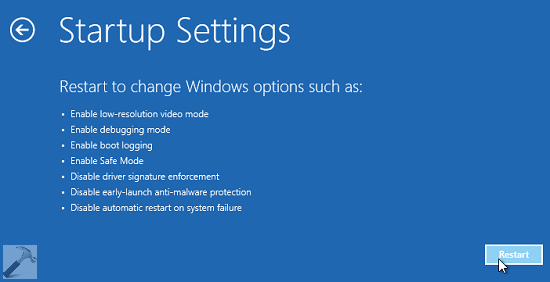 4. Lastly, you need to press F4, F5, F6 for booting into Safe Mode, Safe Mode with Networking, Safe Mode with Command Prompt, respectively. In case, you're using Windows 10 on a virtual machine via software such as Oracle VirtualBox, instead of F4, F5, F6, press number keys 4, 5, 6, respectively.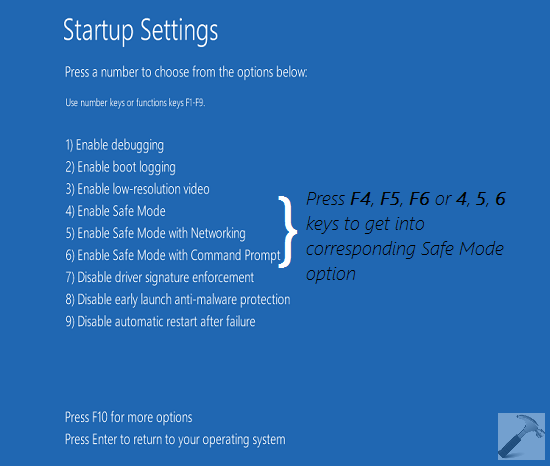 In this way, you have finally arrived into Safe Mode: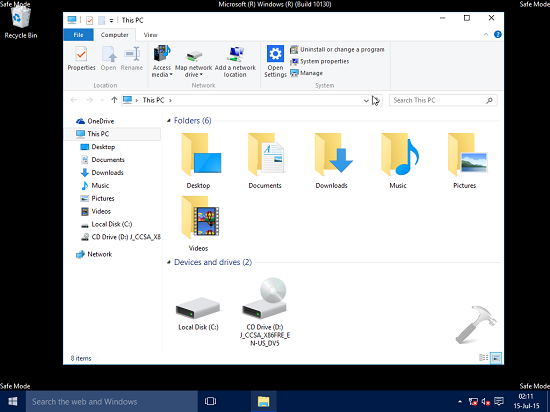 You can now verify about the existence issues which you were facing in normal mode. To return into normal mode, you just need to restart your system and you're good to go.
That's it! 
Also see: Windows 10 stuck in Safe Mode.