The built-in Calculator app in Windows 10 is much smarter and quick. To use this app, open Start Menu and click All apps. You can then locate Calculator app link which opens this modern calculator. However, some users have came around a common error while opening this app. The error is:
You'll need a new app to open this calculator.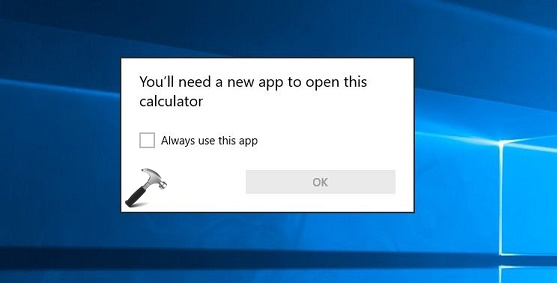 Most of the users upgraded from Windows 7/8.1 to Windows 10 under free upgrade offer has faced this problem. In this case, if you've calculator button located on keyboard, pressing it didn't helps and you get same message. Also, if you run calc command, you still get the same message. If you're facing this problem as well, you can refer the suggestions mentioned below and try them.
FIX : You'll Need A New App To Open This Calculator
FIX 1 – Get Old Calculator App For Windows 10
The problem here is with Universal/Modern Calculator app, right? So if we get older Calculator app (Desktop style), then our problem will be solved. Our friendly site WinAero has successfully extracted Calculator app from Windows 8.1. Here is the screenshot of this app running on Windows 10: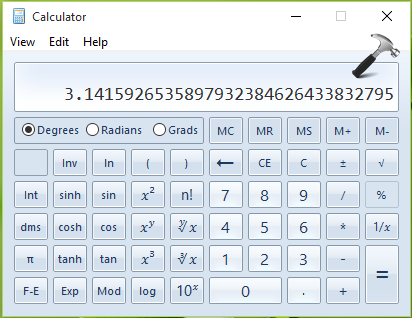 You can download this genuine app from following page and use it.
Download old Calculator app for Windows 10
Once you downloaded the zip file, run the Old Calculator for Windows 10 file there to install the application. Please note that installing old calculator has no effect on built-in Calculator app, hence this is a workaround only. I would hardly suggest you to create a System Restore point before you use install the old calculator app.
FIX 2 – Re-register Calculator App In Windows 10
If you can't follow FIX 1, here is another alternative that can help you to solve this issue. You can try to re-register built-in Calculator app using Windows PowerShell. The steps to re-register an app is mentioned in following article:
Steps to re-register Calculator app in Windows 10
After you re-register the Calculator app, I hope the issue will get resolved.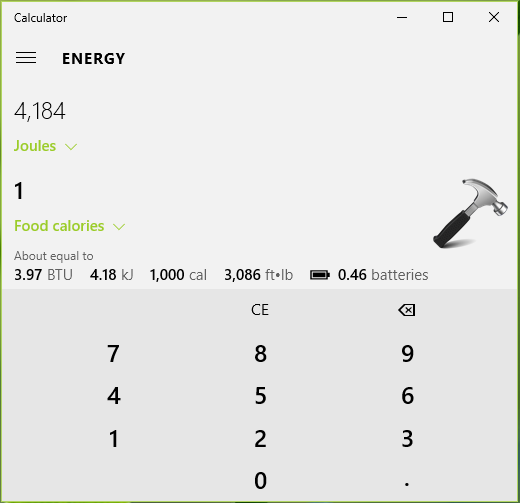 You may also try creating a new user account and check, if the problem still persists.
Hope something helps!