There are miscellaneous error codes users have reported till date, regarding Windows 10 activation. We've earlier shared you the post covering most common error codes, which you can read using following link:
Get help with activation errors in Windows 10
With Windows 10, there are two schemes of activation. First is the traditional product key scheme, which we've used in earlier Windows editions as well. The second scheme is called Digital Entitlement, which doesn't requires a product key and activates Windows automatically.
Digital Entitlement Based Activation In Windows 10
Under this method, when you upgrade your Windows 7/8.1 to Windows 10, then your Windows 10 copy will be automatically activated when you connect to the Internet. Once Windows 10 is activated, a digital entitlement is created for your device. However in some scenarios, your device may not be automatically activated. In such a case, you get this error:
Activation failed because this device doesn't have a valid digital entitlement or product key. Error code: 0x803F7001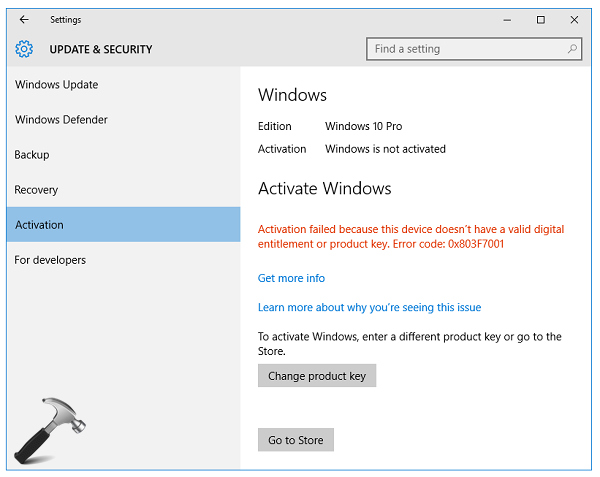 As you can see in the above shown window, when you click Activate button, you just see spinning circles for few moments and then nothing happens. Also the Activation status then says 'Unable to reach Windows activation server'. This problem can be solved by performing a workaround. As per this wiki article on Microsoft Community, you can enter the default product key for your Windows edition so that licensing can be changed to correct consumer path (credits to our MVP friend; Andre Da Costa for this).
Here are the complete steps you've to follow:
FIX : Activation Failed Because This Device Doesn't Have A Valid Digital Entitlement Or Product Key. Error Code: 0x803F7001
1. Open Settings app and go to Update and security > Activation screen. Click Change product key button in right pane.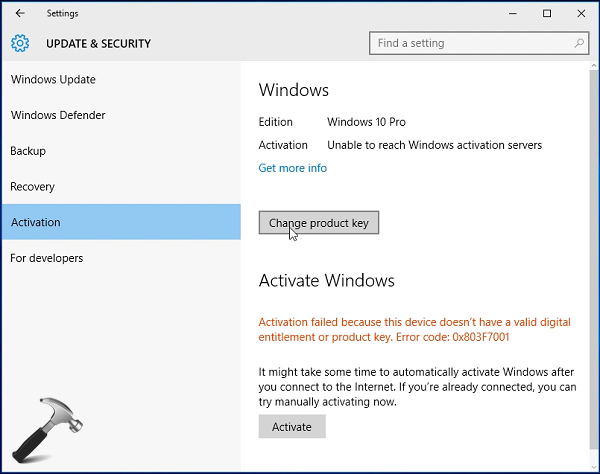 2. Then provide your UAC permissions by hitting Yes option here: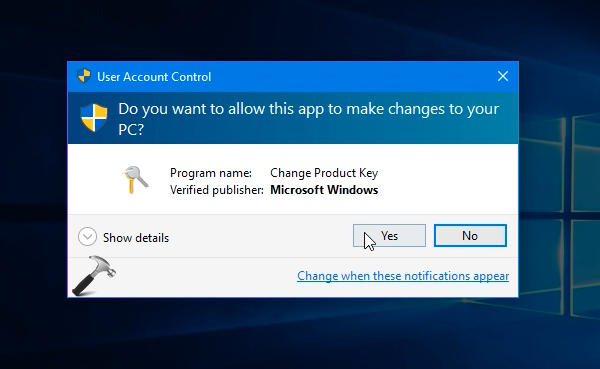 3. Now enter your Windows edition product key from this list:
Windows 10 Home: YTMG3-N6DKC-DKB77-7M9GH-8HVX7
Windows 10 Pro: VK7JG-NPHTM-C97JM-9MPGT-3V66T
Windows 10 Home N: 4CPRK-NM3K3-X6XXQ-RXX86-WXCHW
Windows 10 Home Single Language: BT79Q-G7N6G-PGBYW-4YWX6-6F4BT
Windows 10 Home Country Specific: 7B6NC-V3438-TRQG7-8TCCX-H6DDY
Windows 10 Professional N: 2B87N-8KFHP-DKV6R-Y2C8J-PKCKT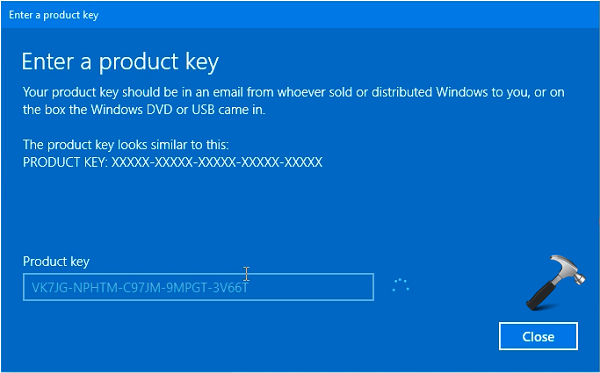 4. Next, click Yes on on Activate Windows screen.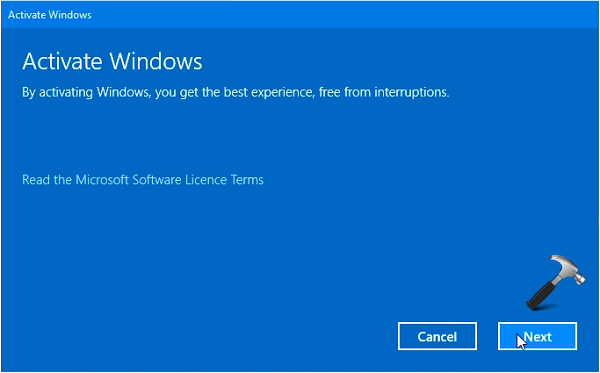 5. Obviously, you'll receive We couldn't activate Windows message here. But the good thing is that your machine licensing is set to correct customer path. Click Close.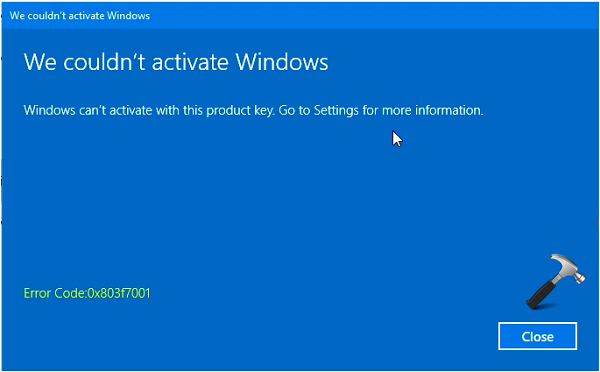 6. Retry steps 1 and 2 and then enter your 25-characters unique product key. Yes, feel free to enter Windows 7 or 8.1 product key, if you've upgraded from either of these editions and is eligible for free upgrade offer.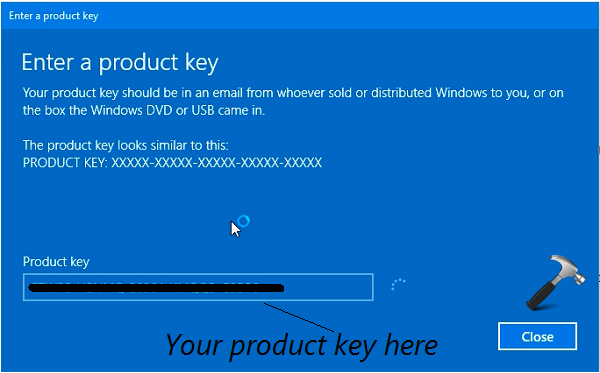 7. After few seconds, you'll get to Windows is activated – You're now running a genuine version of Windows screen. Click Close.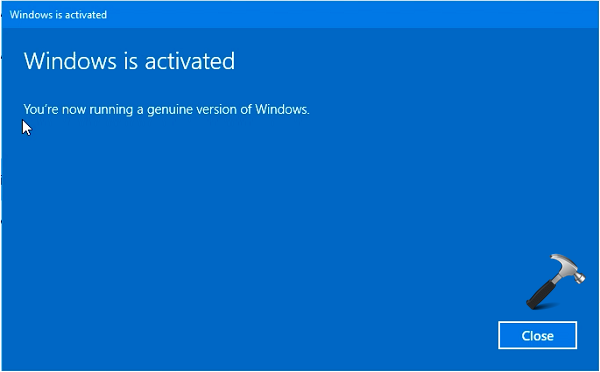 Here is the video for illustration of this method:
That's it!
Also read: How to activate Windows using automated phone system.