Microsoft rolled out Windows 10 Anniversary Update just few days back. This upgrade added number of significant features to Windows 10 and fixed numerous issues faced on earlier builds. Activation Troubleshooter is one of those additions when helps you to tackle Windows activation related issues. This troubleshooter is quite different than the built-in troubleshooters, as it is embedded in Settings app.
Windows 10 Activation troubleshooter is only available in Version 1607 or later and if the copy of Windows is not activated. Once Windows is activated, the troubleshooter goes invisible and will only re-appear, if there happens any problem with your activation in future.
As per Microsoft, the troubleshooter can be beneficial for following issues:
You made some changes to hardware after activation and you need to re-activate again
The edition of Windows on your device doesn't match the edition of Windows you linked to your digital license
The type of device you're activating doesn't match the type of device you linked to your digital license
Windows was never activated on your device
You reached the limit on the number of times you can reactivate Windows on your device
Your device has more than one administrator, and a different administrator already reactivated Windows.
Here is how you use Activation troubleshooter:
How To Use The Windows 10 Activation Troubleshooter
1. Open Settings app, navigate to Update & security > Activation. Here, you'll see some random activation error due to which your machine isn't activated. Click on Troubleshoot link to launch Activation troubleshooter.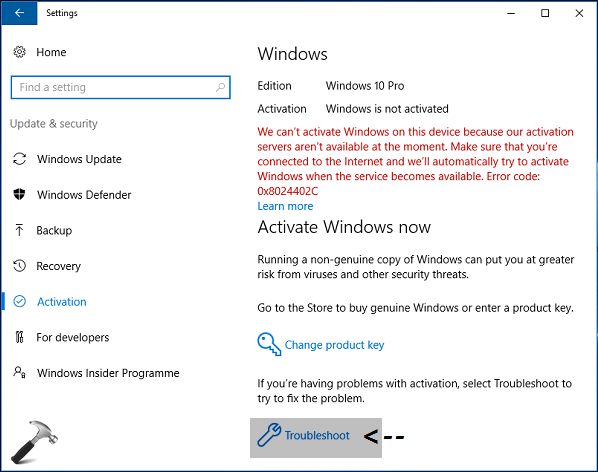 2. The troubleshooter is now launched and it will detect the issues and apply necessary fixes accordingly.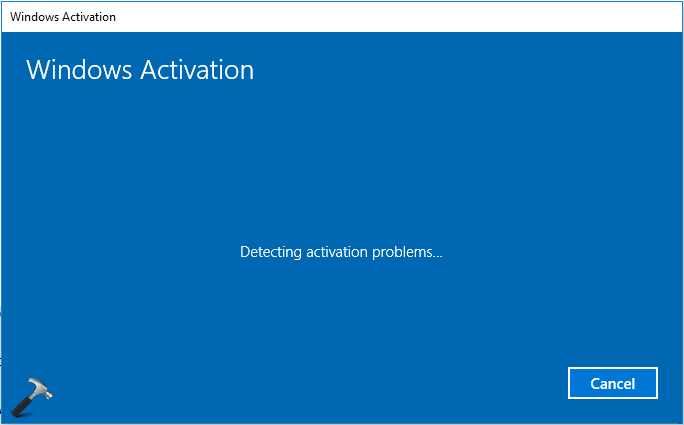 3. Once the troubleshooting is completed, you can click Close to exit troubleshooter.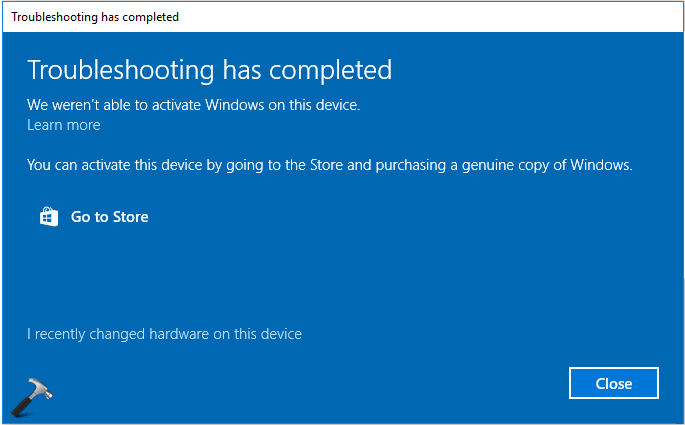 4. If you observe carefully, after using troubleshooter, the activation error may change or resolve to different error which can be solved manually. In some cases, the activation will be done directly and you don't see any error. In our case, we got the error code: 0x803F7001, Activation failed because this device doesn't have a valid digital entitlement or product key which can be resolved using steps mentioned here. If you're still in dilemma what to do, simply click Change product key and enter your genuine 25-character key and click Activate.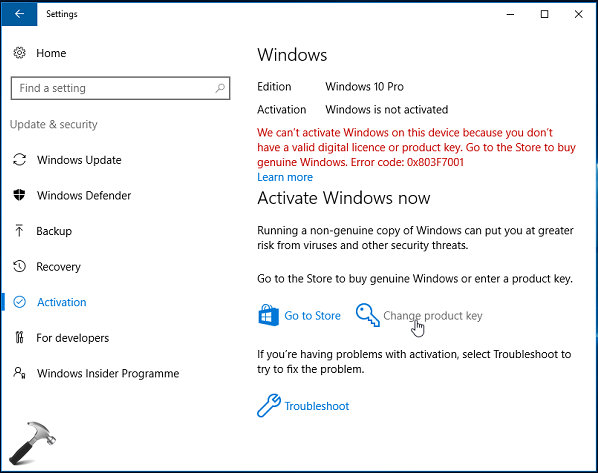 5. Thus by this way, you copy of Windows gets activated.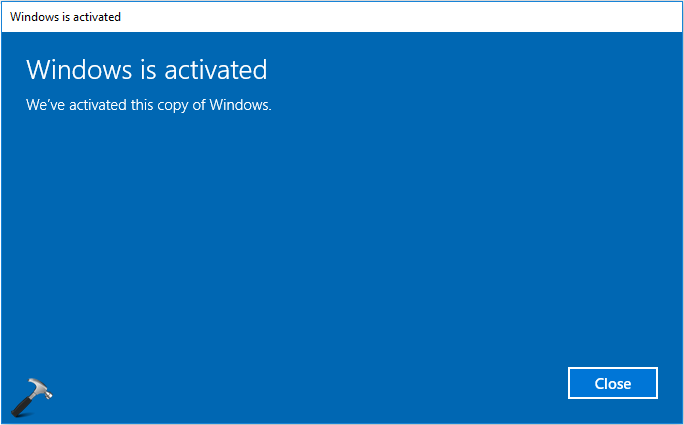 So that's all about how you use Activation troubleshooter in Windows 10.
Hope you find this post useful!
Also check: Get help with activation errors in Windows 10.