We all know that if you want to run Windows 10 in you native language, you need to install same language pack on your machine. Installing a new language pack is treated as optional feature and it is done through Windows Update/Microsoft Store. To add new language in Windows 10, follow this guide:
How to add/remove languages in Windows 10
However, sometimes you may not able to install your desired language pack. We recently came around such an issue on Windows 10 Pro machine. In this case, tracking installation of language pack as optional feature says Installation failed with error code 0x800F0908 (refer screenshot below).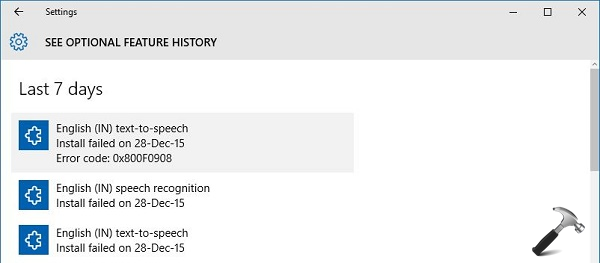 So how to fix this issue? At least we've a clue here that language packs are installed with the help of Windows Update. So if there is something wrong with Windows Update, you might have trouble in installing new language pack(s). Thus we should fix Windows Update first, here is how:
FIX : Can't Install Language Packs In Windows 10. Error Code 0x800F0908.
FIX 1 – Run Windows Update Troubleshooter
Windows have its built-in troubleshooters for each of its most used features. Hence there is troubleshooter for Windows Update as well, which will help you to fix this issue. Checkout this link to see to step-by-step instructions for running this troubleshooter and fixing Windows Update on your system:
Steps to run Windows Update troubleshooter in Windows 10
After running the troubleshooter, if your issues are detected but not fixed, try resetting Windows Update components manually:
Steps to reset Windows Update components
Once Windows Update is fixed, you can install language packs without any hitch.
FIX 2 – Install Language Packs Manually/Offline
In case even after fixing Windows Update, you still have the same issue, then you can download language pack offline installation files and deploy them manually. Here are the links to download different language packs in x86 and x64 architectures, respectively.
How To Install Language Pack Offline From CAB File
Above mentioned download links will give you cabinet (.cab) files using which you can use to install language packs. Here is how:
1. Save the cabinet file to Desktop or any other convenient location.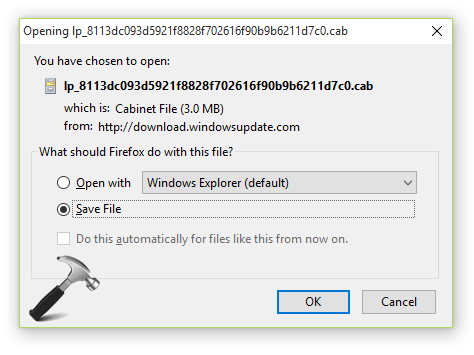 2. Press

+ R and type lpksetup in Run, hit OK/ press Enter key.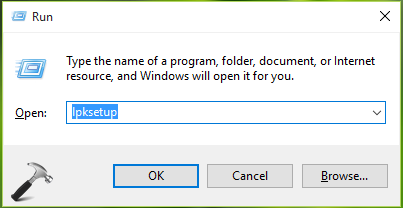 3. Next, in Install or uninstall display languages window, select Install display languages option.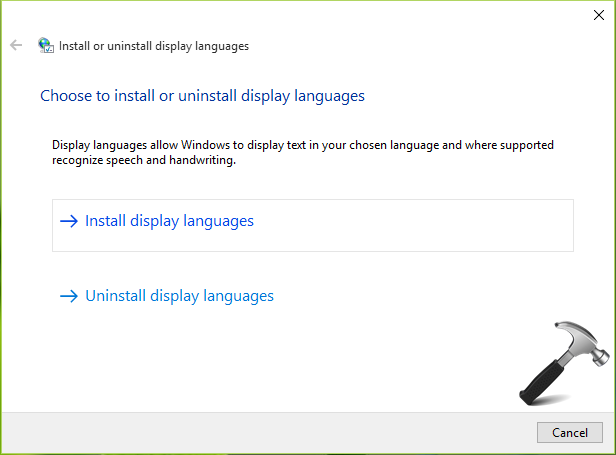 4. Moving on, the wizard will automatically identify the language you want to install. Click Next.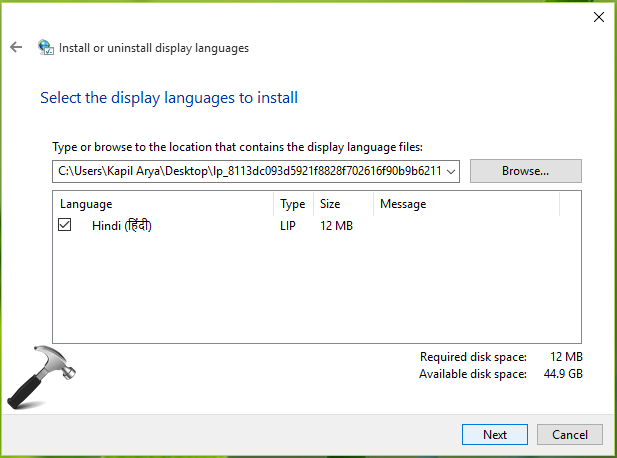 5. Now accept the terms and conditions and click Next.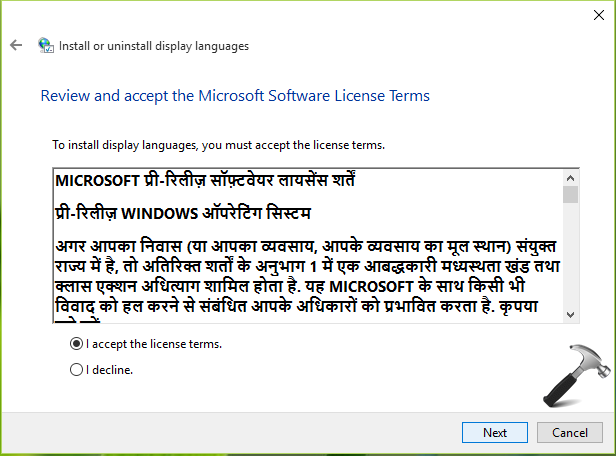 6. Finally, you'll see you desired language installing as shown below. Once installation done, a Complete status appear. You can then close the wizard and reboot your machine to start using the language you just installed.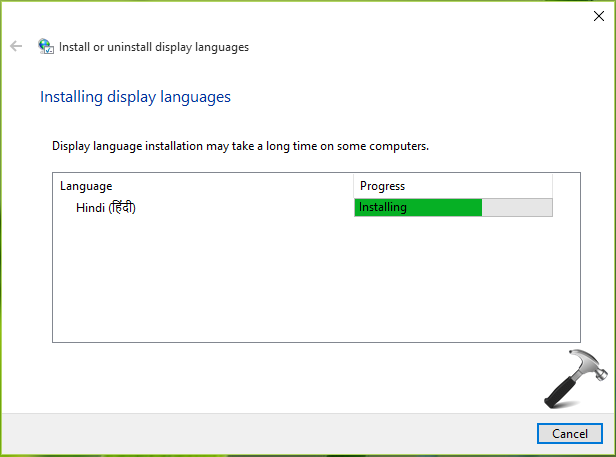 Hope this helps!