Deployment Imaging and Servicing Management (DISM) has been a very promising way to repair corrupted system image. We've told you all about the magical DISM commands in following article:
Repair your Windows using DISM commands
However, we've seen some cases where even DISM commands fails to execute and thus you can't repair your machine. Today, in this article, we're going to talk about one such issue that we faced recently. While we executed DISM's restore health command (i.e. Dism /Online /Cleanup-Image /RestoreHealth), the following message appeared which aborted the operation as well.
Error: 0x800f081f; The source files could not be found.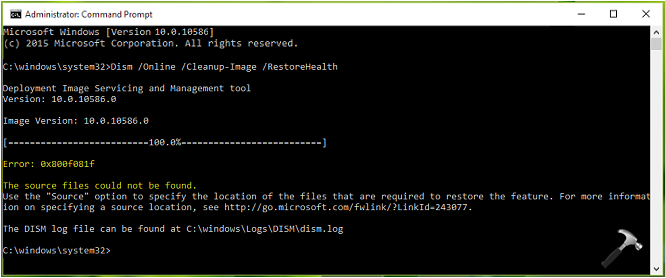 This message clearly indicates that DISM is missing required source file(s) that can be provided with Windows installation disc. So here are the possible solutions that you can try to resolve this problem:
FIX : DISM Error 0x800f081f, The Source Files Could Not Be Found In Windows 10
FIX 1 – Clean Up Image Components
The first way to tackle this issue is to clean up image components. This can be done by running another DISM command. Here is what you need to do:
1. Open administrative Command Prompt.
2. Type Dism.exe /online /Cleanup-Image /StartComponentCleanup and press Enter key.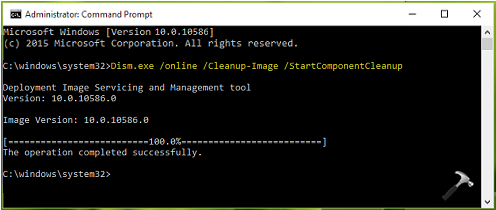 Once you're done with that, you can retry running Dism /Online /Cleanup-Image /RestoreHealth command.
FIX 2 – Using Windows ISO Disc Image
If you've Windows installation media such as ISO file with you, it can be used to resolve this problem very easily. You need to follow these simple steps:
1. Locate Windows OS ISO file using File Explorer and right click on it, select Mount. This will mount the disc image to your Windows with a temporary drive letter.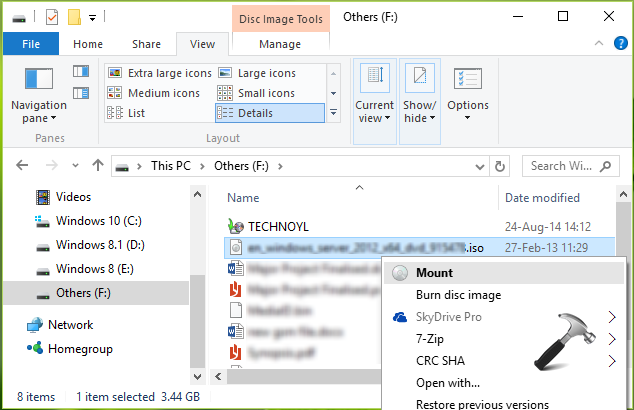 2. Next, type following commands one-by -one and press Enter key after each:
diskpart
list volume
exit
After executing these commands, you have to identify correct drive letter on which Windows ISO file is mounted. Then run this final command:
DISM /Online /Cleanup-Image /RestoreHealth /source:WIM:

X

:\Sources\Install.wim:1 /LimitAccess
*Substitute X with correct system drive letter in your case.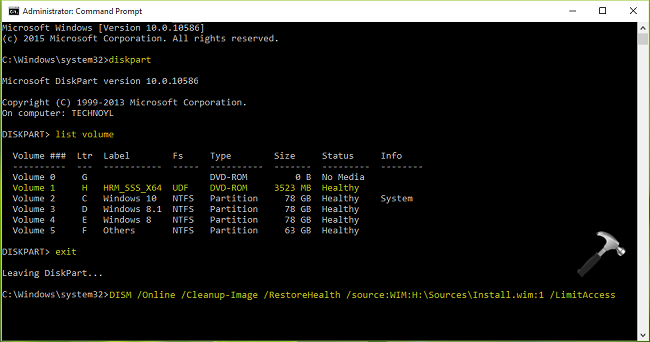 You've now redirected DISM to mounted Windows ISO file. Hence, you can now run DISM command i.e. Dism /Online /Cleanup-Image /RestoreHealth and it should work.
Hope this helps! If the issue still persists, try reinstalling Windows 10 without affecting your machine.
Related: DISM fails with error 0x800f0906 on Windows 10 Creators Update (V1703).