We often talk about DISM commands and yes they're efficient too, for fixing system image issues. Running DISM tool basically fixes the corrupted files which are irreparable by SFC and replace them with their default versions. However, sometimes system corruption may exceed its limit and it might corrupt Windows Update components as well, due to which DISM will not work as expected. Under this case, you're likely to cite following operation while running it:

C:\Windows\system32>dism /online /cleanup-Image /restorehealth
Deployment Image Servicing and Management tool
Version: 10.0.14393.0
Image Version: 10.0.14393.0
[==========================100.0%==========================]
Error: 14098
The component store has been corrupted.
The DISM log file can be found at C:\Windows\Logs\DISM\dism.log
C:\Windows\system32>_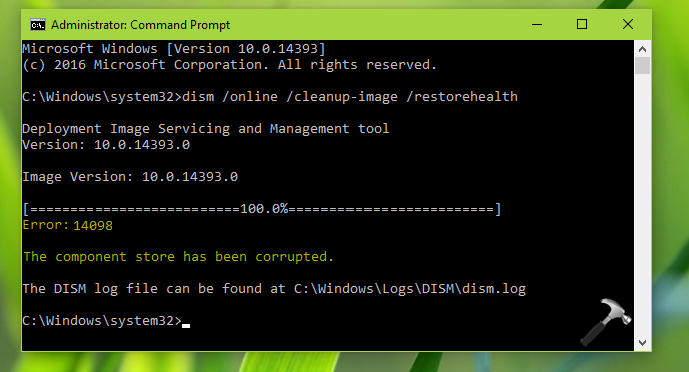 To fix this error, you basically need to fix the DISM store components. As a first step of troubleshooting, you can also run following command in the same window, as it may help:

Dism.exe /online /Cleanup-Image /StartComponentCleanup

If the issue still persists, you can repair store components very easily by running few commands mentioned below. You need to be signed in as administrator of your machine to perform this operation. Do try those commands and see if they helps you to overcome the situation.
FIX : DISM Error 14098, The Component Store Has Been Corrupted In Windows 10
1. Right click on Start Button and select Command Prompt (Admin).
2. Copy all commands written below using Ctrl+V keys and then right click on the Command Prompt window to paste it. All commands will be executed automatically then.

net stop wuauserv
cd %systemroot%\SoftwareDistribution
ren Download Download.old
net start wuauserv
net stop bits
net start bits
net stop cryptsvc
cd %systemroot%\system32
ren catroot2 catroot2old
net start cryptsvc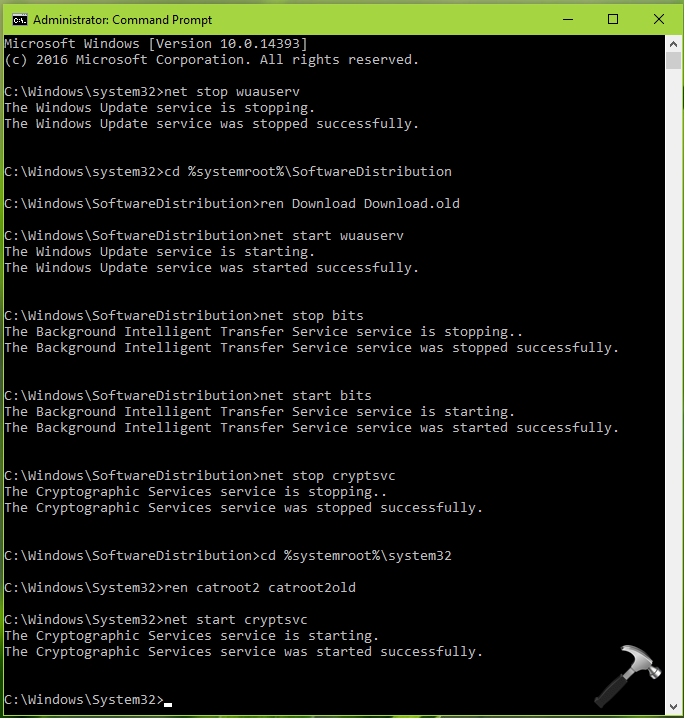 3. Once done, close Command Prompt and reboot your machine.
After restarting your system, re-try to run the DISM command which was giving error 14098 earlier. This time it should run fine without any error message.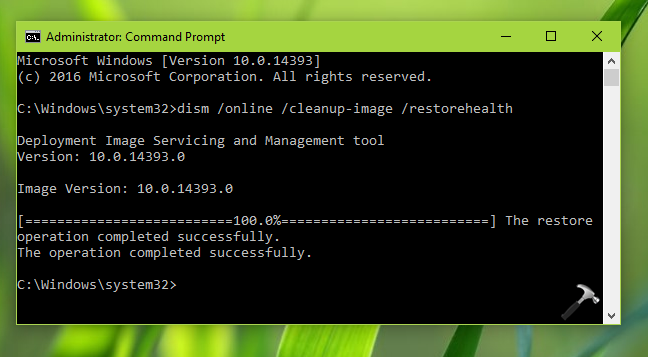 That's it! In case if you still have the issue, completely reset Windows Update components.