Good news for Internet Explorer geeks! Microsoft has released the version 11 of this propriety browser for their Windows 7 and Server 2008 R2 users. Till now, Internet Explorer was officially available in Windows 8.1 only, but you now have it on Windows 7 as well. Few months ago, company has released Internet Explorer 10 for Windows 7 users about which you can read here.
Download Internet Explorer 11 RTM For Windows 7 & Server 2008 R2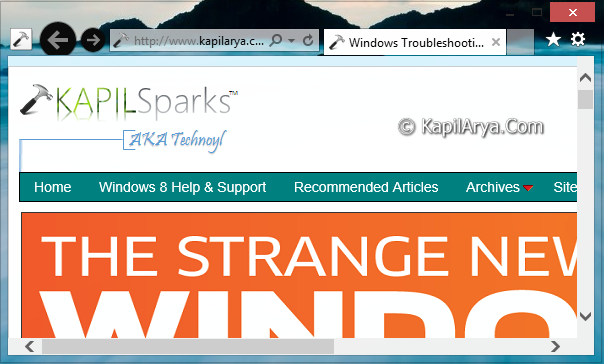 Internet Explorer 11 comes with lots improvement over Internet Explorer 10; its predecessor. New features includes, prediction at preload websites, WebGL technology support, favicon support for all the sites etc. Both 32-bit and 64-bit editions are now available for the end users to download and install.
Let's see what's in the box:
What's New Internet Explorer 11 RTM

Completely revised F12 developer tools
Supports HTML5 link prefetching and pre-rendering
Supports more HTML5 and CSS properties
Supports rich text layout for East Asian languages
Here is what you need to install it:
Internet Explorer 11 RTM : System Requirements
Operating System: Windows 7 SP1, Windows Server 2008 R2 SP1
Processor: 1GHz 32-bit (x86) or 64-bit (x64) processor
Display: Super VGA (800×600) or higher-resolution monitor with 256 colors
Internet Explorer 11 RTM is available in 95 languages about which you can read here. Here are the direct download links for IE 11 RTM which yields you standalone installer:
DOWNLOAD LINK [32-bit]
DOWNLOAD LINK [64-bit]
Hope you'll enjoy this iteration!