Since Windows 10 Creators Update (V1703) is focused on creativity, we found that we can no longer use classic Paint app by-default, after this update. Because, in V1703, Microsoft has substituted the classic Paint program with Paint 3D app. So if you right click any image file, you now see Edit with Paint 3D option instead of Edit which would have taken you to Paint program.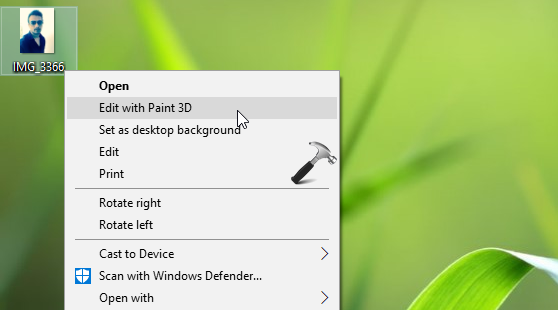 But the classic Paint app/program still exists in V1703. In case if you're not familiar with newly introduced Paint 3D app or if you don't find useful to work with it, this article will help you to re-enable Paint program.
You need to follow this simple registry tweak:
How To Enable Classic Paint App In Windows 10 Creators Update
Registry Disclaimer: The further steps will involve registry manipulation. Making mistakes while manipulating registry could affect your system adversely. So be careful while editing registry entries and create a System Restore point first.
1. Press

+ R and put regedit in Run dialog box to open Registry Editor (if you're not familiar with Registry Editor, then click here). Click OK.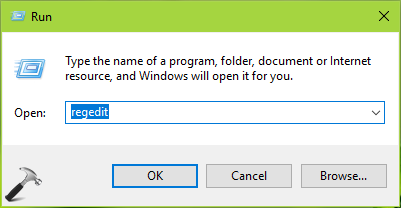 2. In left pane of Registry Editor window, navigate to following registry key:
HKEY_LOCAL_MACHINE\SOFTWARE\Microsoft\Windows\CurrentVersion\Applets\Paint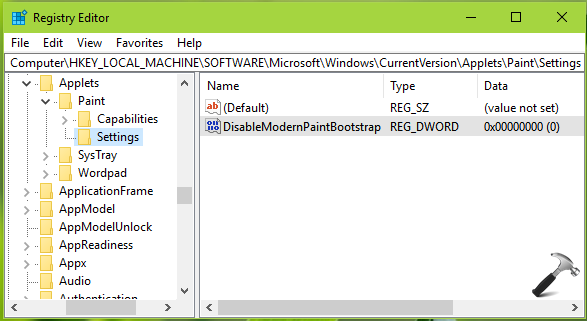 3. Right click on Paint registry key and select New > Key. Name the newly created registry sub-key as Settings. Highlight Settings and in the corresponding right pane, right click and select New > DWORD Value. Name the newly created registry DWORD (REG_DWORD) as DisableModernPaintBootstrap. Since you just created the DWORD, its value is automatically set to 0, which is actually required. Close Registry Editor and reboot the machine to make changes effective.
After restarting your computer, right click on any image and select Edit with Paint 3D and the image will open in classic Paint program.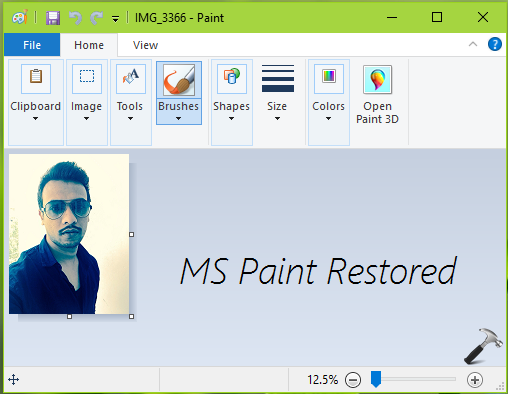 FYI, the registry tweak has just changed the context menu option target. It has no effect on Paint 3D app and the app should still be functioning, as expected.
That's it!
Next: How To Remove 'Edit With Paint 3D' From Windows 10 Image Context Menu