In Windows operating systems, page file is used to back the system crash dumps. It is also used to extend how much system-commited memory a system can back. In layman's term, this file is virtual memory for Windows.
The need of page aka paging file is more understandable in case of 32-bit operating system where plenty of physical memory i.e. RAM is not available. On 64-bit systems or system with more physical memory installed, there may be enough RAM available which can back system committed peak usage.
By default, Windows automatically manages size of paging file. This clearly implies that Windows has rights to increase or decrease page file size as per demand and supply. You can also change the paging file size manually, if required.
FAQ: What Is PAGEFILE.SYS In Windows?
If you're a Windows user for long time, you may have heard pagefile.sys term. So what exactly this pagefile.sys is? Well, pagefile.sys is nothing but the name of system managed paging file.
It is hidden file which can be located in system root drive, for example, C: drive. Since this is a system file plus hidden, simply enabling hidden files won't show it. You additionally need go to Folder options from File Explorer > View > Options > Change folder and search options > View. Then Uncheck Hide protected operating system files (Recommended) option. Click Apply followed by OK.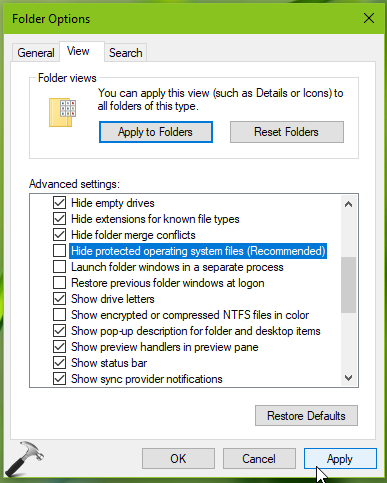 Back to system root drive, you'll see the pagefile.sys file. You can't simply delete or edit this file as it will be always in use when you're on the system.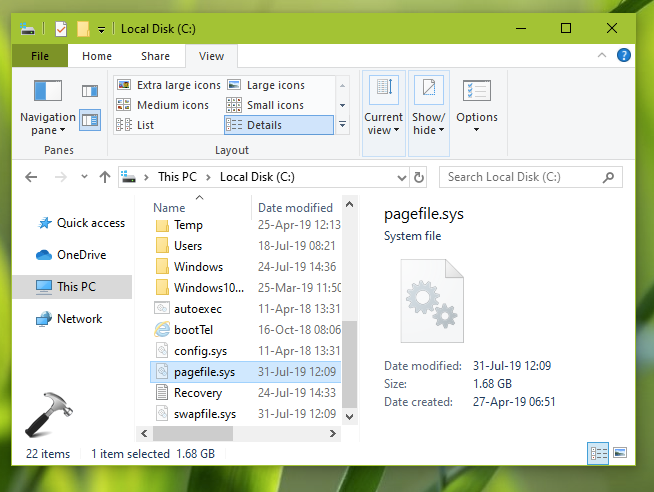 Recommendations:
Following are the recommendations about pagefile.sys for safety of your system:
1. You should not attempt to try delete, rename, or edit the pagefile.sys, otherwise it may brick your system.
2. Always let Windows manage pagefile.sys or the paging file for you.
3. In absence of pagefile.sys, Windows may face trouble in backup of crash dumps.
4. Interested users can read further in detail about paging file in this support article.
Hope you find the article useful!