For portable machines such as laptops, battery is the crucial component about which you care most. Generally when laptops get older (more than 2-3 years or so), some of their components stopped working permanently. Battery is one of these components which needs to replaced after certain period which is also referred as battery's lifetime period.
If the battery on your Windows system is not working, you will see following message when machine is plugged in to AC supply:
Battery plugged in, not charging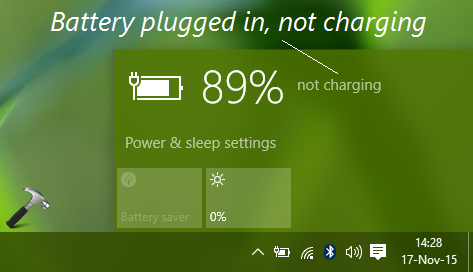 If you face this situation on a device which is almost new, you can perform some troubleshooting steps mentioned below to solve this. These steps will also help you to fix another issues (if any) related to battery.
FIX : "Battery Plugged In, Not Charging" For Windows 10
FIX 1 – Reinstall Battery In Device Manager
1. Press  

 + R and type devmgmt.msc in the Run dialog box, hit Enter key to open Device Manager snap-in.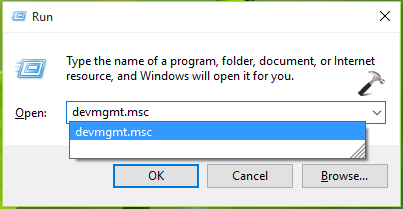 2. In the Device Manager window, expand Batteries, right click on available devices in this section and click Uninstall.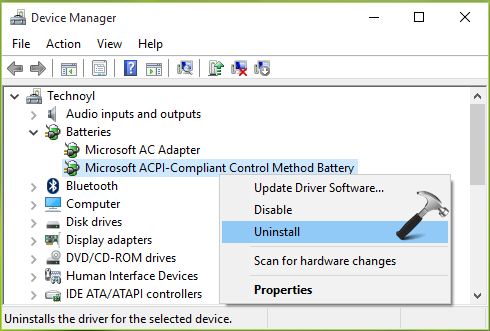 3. Confirm the device uninstall by clicking/tapping OK here: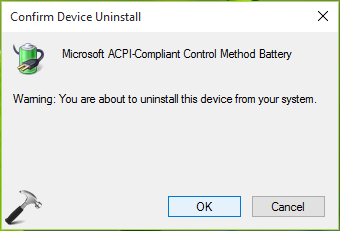 4. Then click Action > Scan for hardware changes. Close the Device Manager.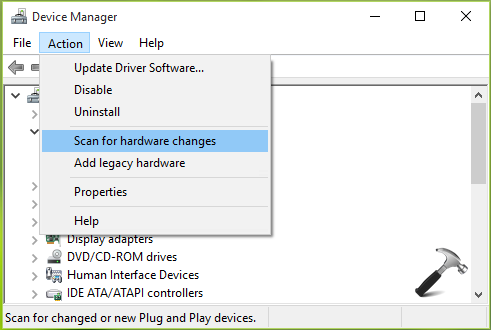 Now check the status of problem and see if it has solved or not. If yes, you're good to go. If no, try FIX 2.
FIX 2 – Run Built-in Power Troubleshooter
1. Go to Control Panel > Troubleshooting > View all. Then in All Categories window, click/tap Power. This will open built-in Power troubleshooter wizard, click Next.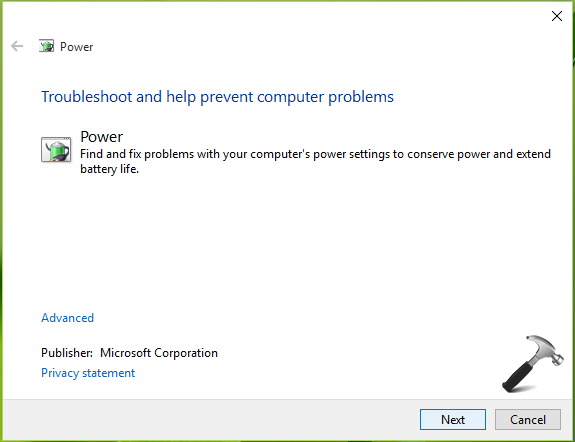 2. Now the troubleshooter will do a check on default settings and find issues plus automatically resolved the ones which it detected.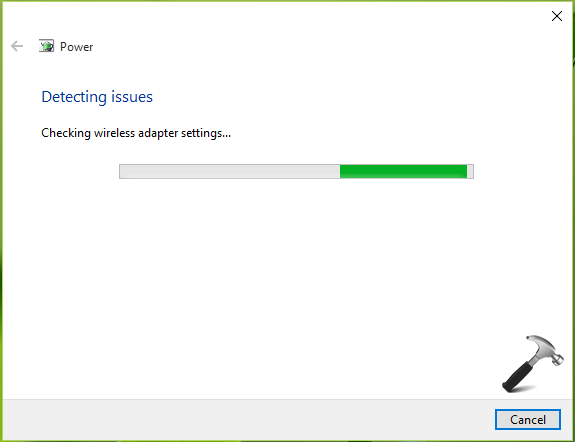 3. Once the troubleshooting is completed, you've the report of what is the culprit and what gets fixed. Click Close to exit troubleshooter window.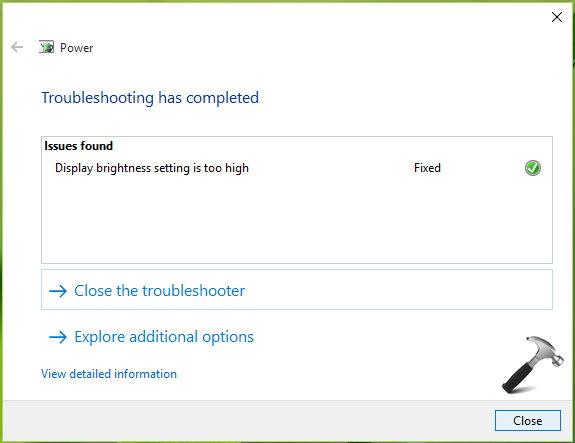 On a device that has new battery, the issue must get resolved by now. If you find that problem still persists, finally try FIX 3.
FIX 3 – Replace Your Old Battery With New One
In case if FIX 1 and 2 collectively not helped you, try to manually calibrate battery on your laptop. In case if calibration also fails and if your device battery is enough old, its time to replace it. If this happened very first time with you, be careful to buy new battery. There are two type of batteries available in market, one made by Original Equipment Manufacturers (OEMs) aka original battery and another is compatible one which is manufactured by third-party companies. Although both type of batteries deliver similar performance but I prefer you to buy standard or OEM's designed battery. This may be slightly costly but its efficient too!
Also when you go to buy new battery, don't forgot to check its seal and read instructions manual. Generally you need to charge new battery to full – when you first time plug it and then have to discharge it completely. Then you can perform routine charging and discharging.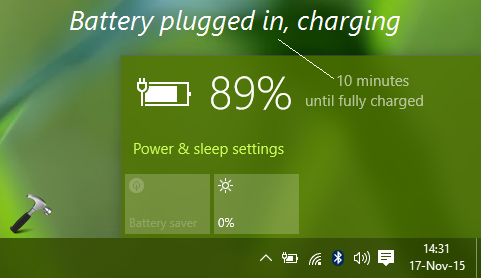 Hope something helps!