After upgrading to Windows 10 Version 1803/April 2018 Update, some users reported that they see black screen with cursor, just after the login. Usually Desktop is supposed to appear right after login but instead the users see black screen for few seconds and then they see Desktop. In some case, users see nothing after black screen and unfortunately they need to reboot to get to the Desktop.
Following image illustrates this problem: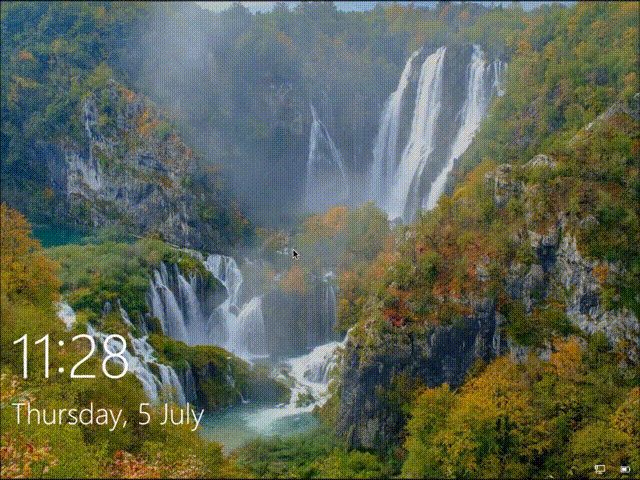 If you're also victim of this issue, here is how to fix this annoying problem:
FIX: Black Screen After Login In Windows 10
1. First of all, make sure you've latest version of display driver installed. Check this guide to learn how to update your display driver manually.
2. Open Settings app. Go to System > Display and make sure Scale and layout and Resolution are set to Recommended settings. Exit Settings app then.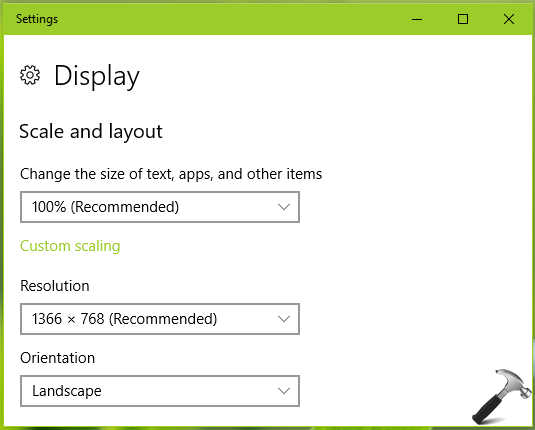 3. Open Device Manager by running devmgmt.msc command. Expand Display adapters and right click on it, select Uninstall. Click OK on confirmation prompt. Then click Action > Scan for hardware changes and let the OS detect the driver. If possible, reboot and check if the issue still persists.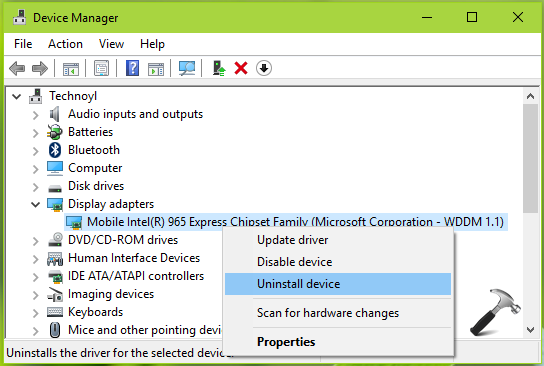 4. When you see black screen, press

+ Ctrl + Shift + B keys together and see if that helps. If you're using tablet, press Volume (+) and Volume (-) buttons simultaneously 3 times as soon as possible.
5. Try clean boot. Just run msconfig command, go to Services tab and check Hide all Microsoft services and then hit Disable all button. Reboot and check the status of issue. Do this step-wise, for each programs, one-by-one disable the corresponding services and keep checking, check if the issue resolves.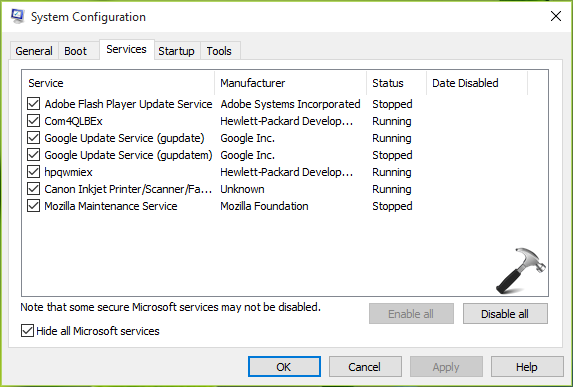 6. Temporarily remove the third-party software (especially antivirus programs) installed on your system, which may cause this issue. See if this fixes the problem.
7. Run System File Checker (SFC) scan. If SFC fails to repair, try DISM commands.
8. If you don't have this issue with earlier Windows 10 version, you can downgrade to it.
Hope something helps you!