Microsoft Outlook is the one-stop solution to all your email needs. Outlook is really a handy tool for office based clients. However, sometimes if Outlook's data file is corrupted, it will deny to start.
Under such a condition, following error message appears on the screen:
Cannot start Microsoft Outlook. Cannot open the Outlook window. The set of folders cannot be opened. The attempt to log on to Microsoft Exchange has failed.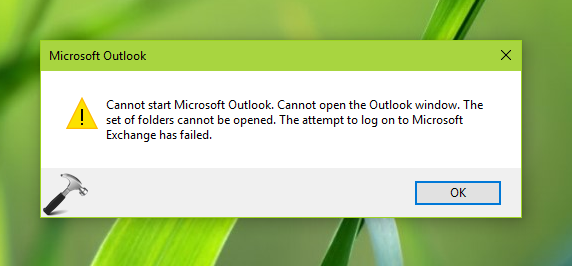 The Outlook is failed to initialize due to above mentioned message. It can no longer be opened, unless we hit OK button for 3-4 times and then retry to start Outlook. But this is not a recommended workaround as it reduces the productivity.
Users facing this problem are recommended to open Outlook in compatibility mode and see if that works. Otherwise you can try the fixes suggested below.
FIX: Cannot Start Microsoft Outlook. Cannot Open The Outlook Window. The Set Of Folders Cannot Be Opened.
FIX 1 – Open Outlook In Safe Mode
1. Press

+ R and put Outlook.exe /safe in Run dialog box to open Outlook in Safe Mode. Click OK.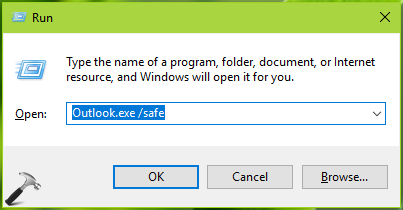 2. Next, select Profile Name as Outlook. Click OK.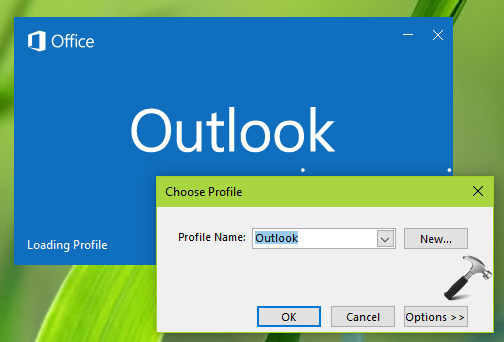 Now you should be able to open Outlook without any error/warning. If this doesn't helps, try FIX 2.
FIX 2 – Via Outlook Data File
1. Close Outlook completely. Open Control Panel > All Control Panel Items. Select Mail.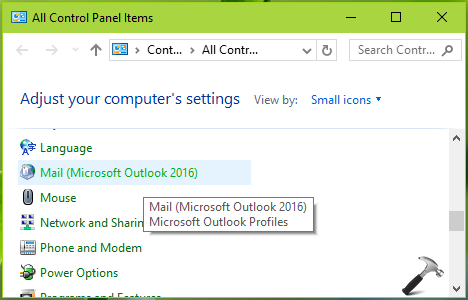 2. Next, in the Mail Setup window, click on Show Profiles button.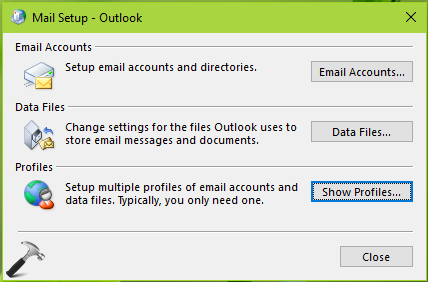 3. Moving on, in the next screen, highlight Outlook and click Properties.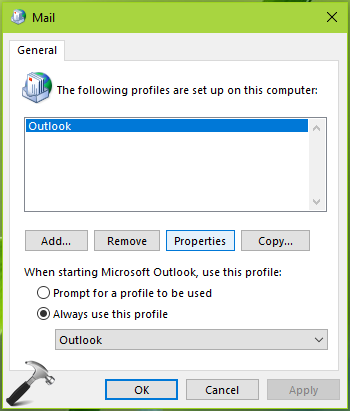 4. Then click on Data Files option.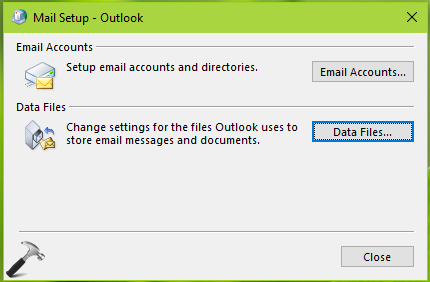 5. Under Account Settings window, on Data Files tab, select the correct Outlook .pst data file. Now click on Set as default option. Then hit Close.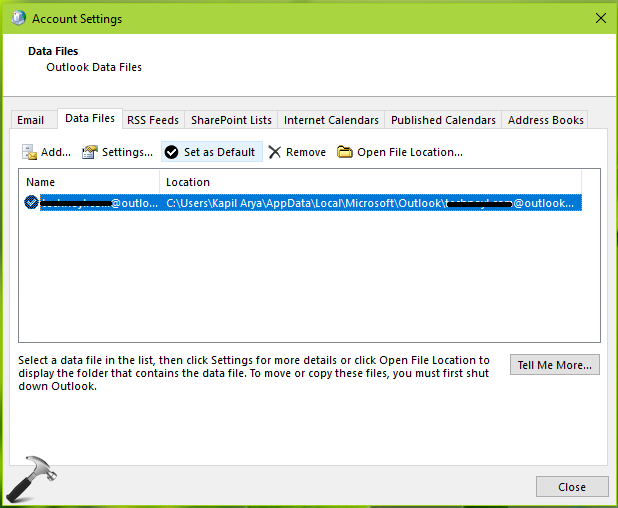 Now try to start the Outlook window. This time it should work fine.
Go ahead and perform offline repair to Office package, if issue still persists.
Hope this helps!