In our previous article, we've shared you a detailed overview of chkdsk command-line tool.  We've shared you that chkdsk can be run in both current environment as well as pre-boot environment. To perform disk checking on current volume, you will necessarily need to lock this volume.
For an instance, consider you've Windows installed on C: drive. You boot this Windows OS and you're using administrative Command Prompt pointing to C: drive. Now you run chkdsk command with /x and /r parameters. But you'll see that chkdsk   will refuse to run because you're currently on C: drive which will be obviously in the use atm. In this case, chkdsk cannot lock your C: drive as it utilized by you. Following is the message you'll see here:
Chkdsk cannot run because the volume is in use by another process.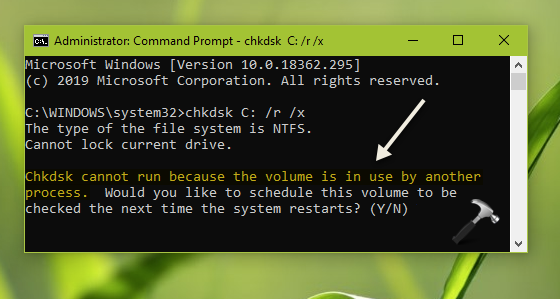 If you do not know what to do from here, this post is for you. You can try below mentioned options.
FIX: Chkdsk Cannot Run Because The Volume Is In Use By Another Process
Option 1 – Allow Chkdsk To Run Automatically After Reboot
Windows is already programmed to carry an in-built resolution to this problem. And that resolution is that you reboot the machine and Windows will automatically run chkdsk before your system boots. Before booting process, the volume isn't in use, it can be easily locked out and scan can be performed without any issues. For this, perform this:
When the error appears, it asks you whether to check volume on next reboot. So simply type Y and press Enter key.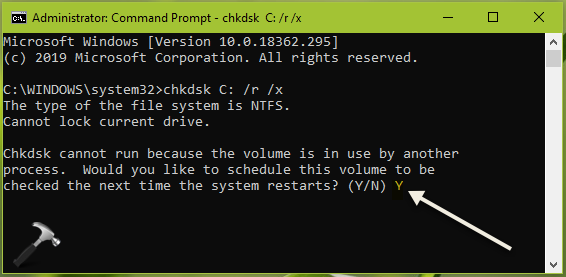 You'll then immediately receive confirmation that volume will be checked on reboot.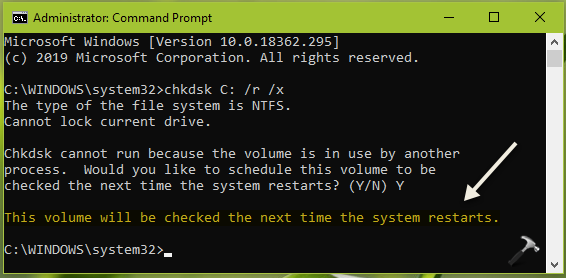 Finish your current session and restart your system to let chkdsk run.
Option 2 – Run Chkdsk In Pre-Boot Environment
If Option 1 doesn't works for you, here is another alternative to try. Perform these steps:
1. Boot to Advanced Recovery Options.
2. In Advanced Options, select Command Prompt.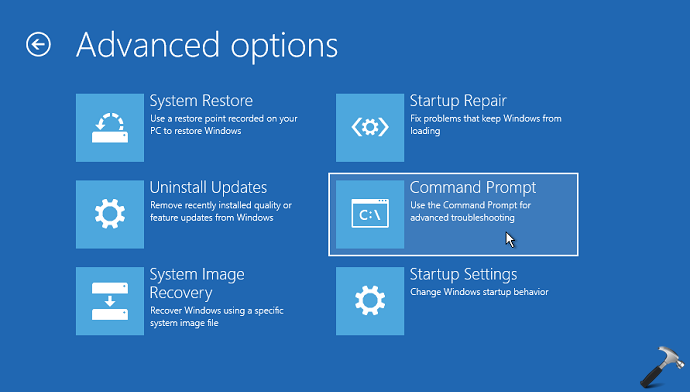 3. In Command Prompt window, type chkdsk command with valid parameters, for example chkdsk C: /r /x and press Enter key.

This time chkdsk will run without any error.
See illustration in this video:
Hope this helps!