Advanced recovery options are very useful when your system is unable to start or perform as expected. You can use these recovery options to recover your system back.
There is no need of any Windows setup, installation or recovery media to access Advanced options in Windows 10. You don't even necessarily need to boot into the operating system to access the recovery options.
So if your system is unable to boot, stuck on manufacturer's logo or boot screen and deosn't do anything then, this article is for you. Use the below mentioned steps to boot into Advanced recovery options and restore it back to working state.
How To Access Advanced Recovery Options In Windows 10
1. Start your Windows 10 machine, and quickly shut it down before it reaches or if it is at boot screen. Do this two times repeatedly.
2. On the third time, Windows 10 will automatically go in to recovery mode showing below mentioned screen. Now press Esc key for recovery options.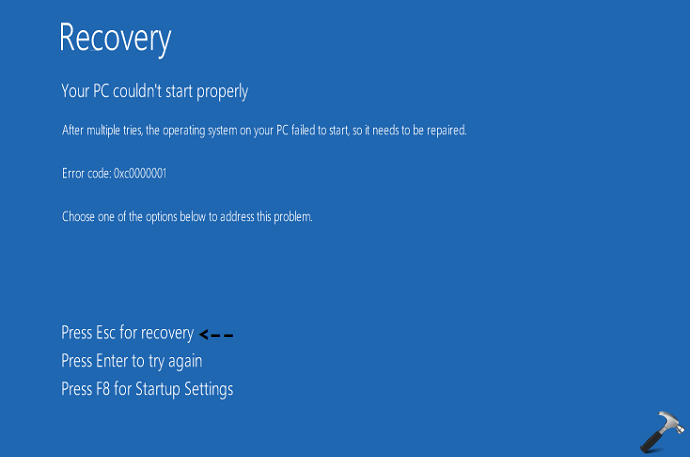 3. Next, you'll see Please wait screen. Wait for few moments, so that Windows prepares for recovery options.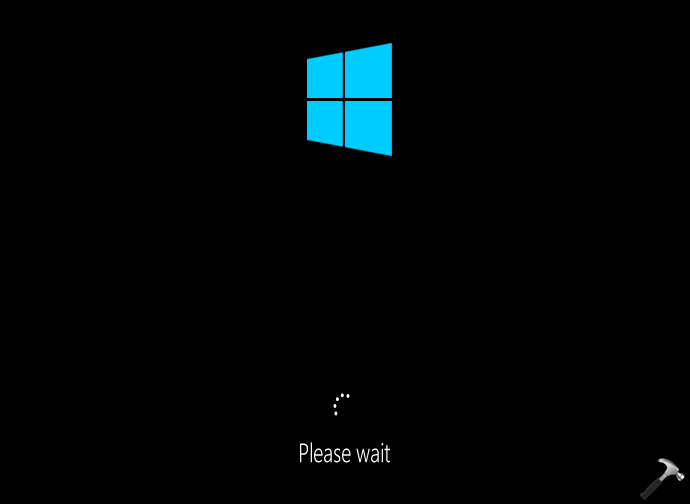 4. Then under Choose an option screen, click Troubleshoot option.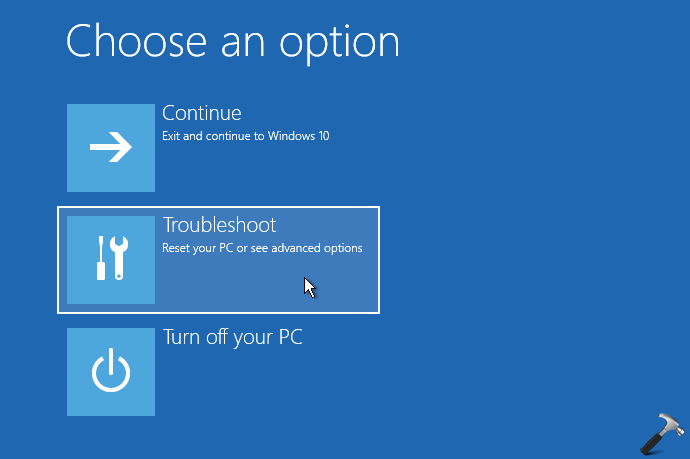 5. Moving on, under Troubleshoot, select Advanced options.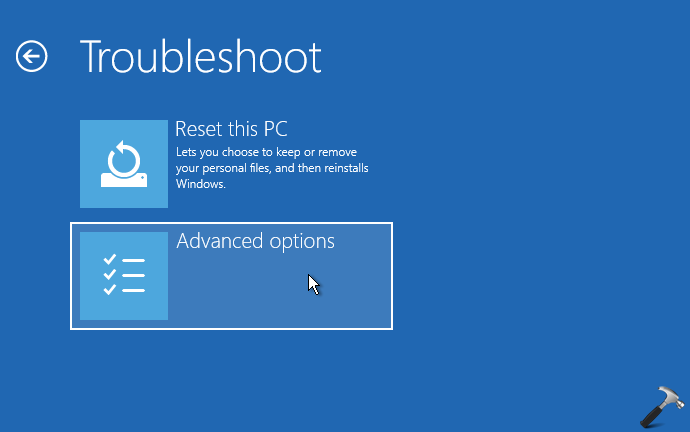 6. Finally, we've reached Advanced options which is also known by name of recovery options.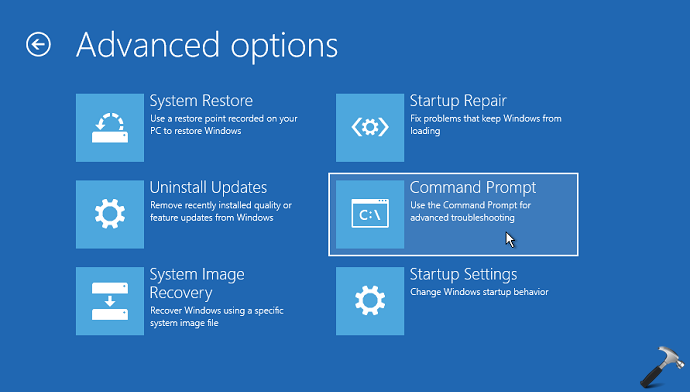 Following are the Advanced options you may see on the screen:
a. System Restore: Use this option to restore your system to last known good configuration.
b. Startup repair: If you've problem starting Windows 10, this option might be useful.
c. System Image Recovery: If you've already created system image backup, use this option to restore it.
d. Uninstall Updates: This option will help you to remove already installed Windows Updates on your system.
e. Command Prompt: This option will help you to open recovery mode Command Prompt. You can use regedit command to open Registry Editor directly from Command Prompt. So registry configuration can be edited by this way, without booting the operating system.
f. Startup Settings: This option is useful to modify startup options such as disable Early Launch Anti-Malware Protection, disable automatic restart after failure, access Safe Mode etc.
g. Go back to previous build: This option is visible only if you've upgraded your Windows 10 from previous build. It is quite useful option for Windows Insiders. In some cases the option is not available even after upgrade because of absence of Windows.old folder or due to rollback time limit is reached.
You can choose your desired recovery option and proceed accordingly.
To exit Advanced options, click back button twice, and under Choose an option screen, select Turn off your PC.
That's it!