Today, in this post, we'll discuss about yet another popular Blue Screen of Death (BSOD) error known as DPC_WATCHDOG_VIOLATION stop error. You can click here to read about other BSOD errors faced in Windows 10.
Okay, so the DPC_WATCHDOG_VIOLATION stop error have a bug check value of 0x00000133. According to Microsoft, this error is expected to happen when your machine is spending too much time at Interrupt Request Level (IRQL) due to a long-running Deferred Procedure Call (DPC). If you're system developer, you can crash analysis the dump file created after this stop error and thus fix it accordingly. But if you're a Windows 10 consumer, you might want to fix this error in easiest way and we'll share it in this article.
When DPC_WATCHDOG_VIOLATION BSOD error encountered, your system will turn into this screen: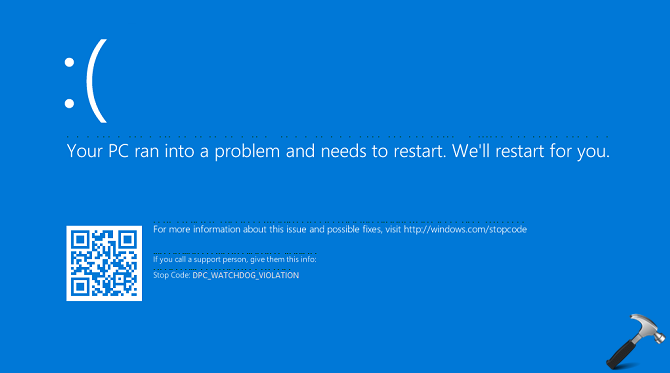 Following are the fixes you can try to solve this error:
FIX : DPC_WATCHDOG_VIOLATION BSOD In Windows 10
FIX 1 – General Suggestions
Since the BSOD error may occur due to different root causes, it can be fixed also with different approaches. We've complied a list of applicable fixes mentioned below, that can help you to solve this frequently happening stop error.
FIX 2 – By Replacing Faulty Driver For Advanced Host Controller Interface (AHCI)
1. Press

 + R and type devmgmt.msc in the Run, hit Enter key to open Device Manager snap-in.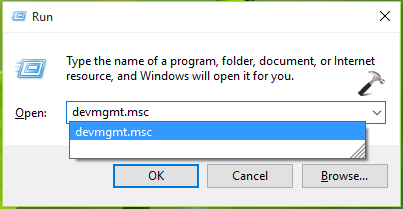 2. In the Device Manager window, expand IDE ATA/ATAPI controllers and right click on Standard SATA AHCI Controller, select Update Driver Software.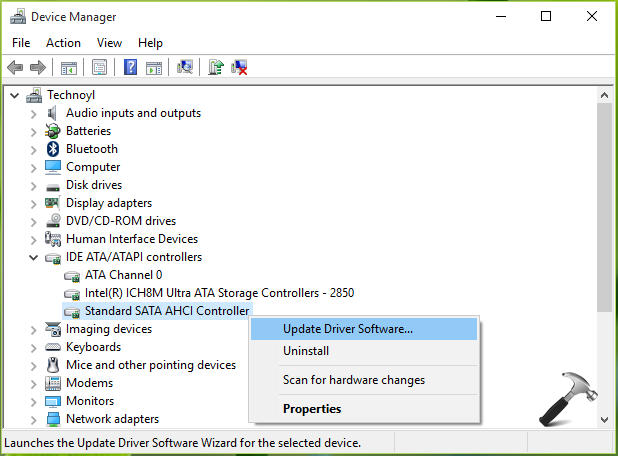 3. Next, select Browse my computer for driver software option here: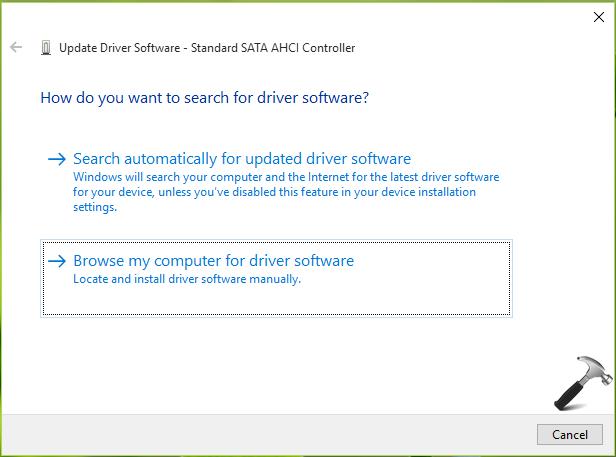 4. Then click Let me pick from a list of device drivers on my computer in this window: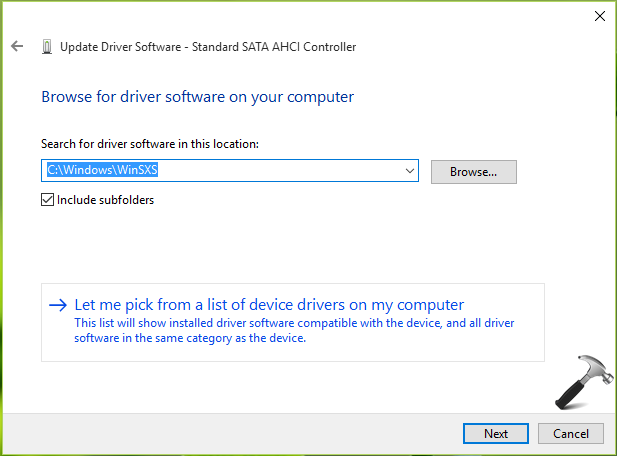 5. Moving on, in the next window, check Show compatible hardware option and select Standard SATA ACHI Controller for which the driver is StorACHI.sys. Click Next.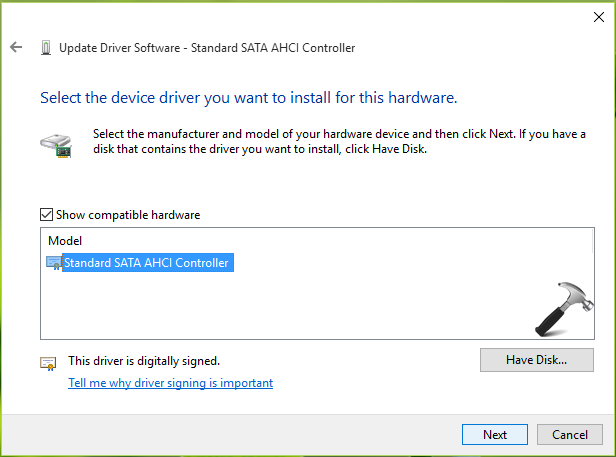 6. Finally, Windows will installed the updated StorACHI.sys driver and notify you via this window: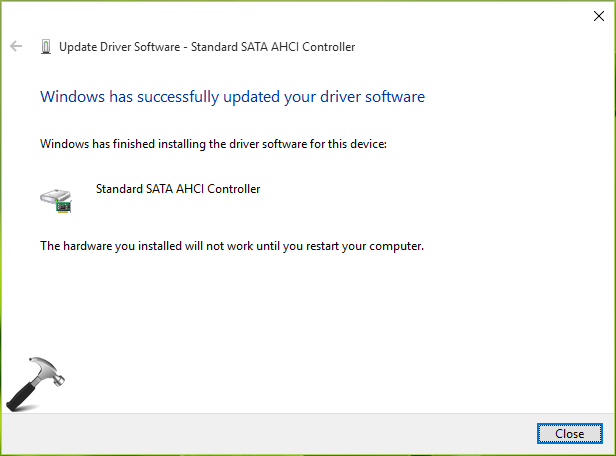 You can now close Device Manager and reboot the machine to make changes effective. In multiple reboots, you'll observe that DPC_WATCHDOG_VIOLATION BSOD error no longer occurs now.
Hope something helps!