We all use USB or flash drives with Windows, as they're very much convenient to carry data. Additionally, they're light weight, affordable, easy to use and available in plenty, hence used massively. Earlier, we've seen what to do, if Windows stop recognizing your USB devices, in the following article:
FIX : Unknown USB Device (Device Descriptor Request Failed) In Windows 10
Apart from this, there are many others issues with USB drives which you may came around. To deal with these unknown issues, you can use Microsoft's official Windows USB troubleshooter. Windows USB troubleshooter has been specially designed to take care of USB related problems, which generally users may experience. So if you've a problem with USB drive, you must give it a try.
Here's how do you download and use Windows USB troubleshooter in Windows 10.
Fix Flash Drive Problems With USB Troubleshooter On Windows 10
1. Firstly, download Windows USB troubleshooter for Windows 10 using this link.
2. Once you downloaded WinUSB.diagcab using above mentioned link, run the cabinet file and you'll see below shown screen. Click Advanced and then check Apply repairs automatically. Hit Next.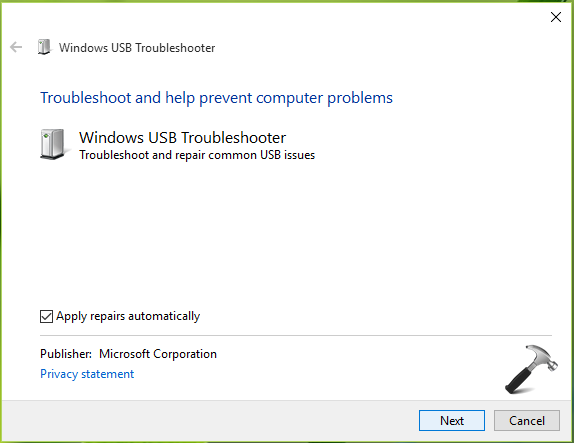 3. Then you'll see troubleshooter is verifying the problems. No user input required at this stage.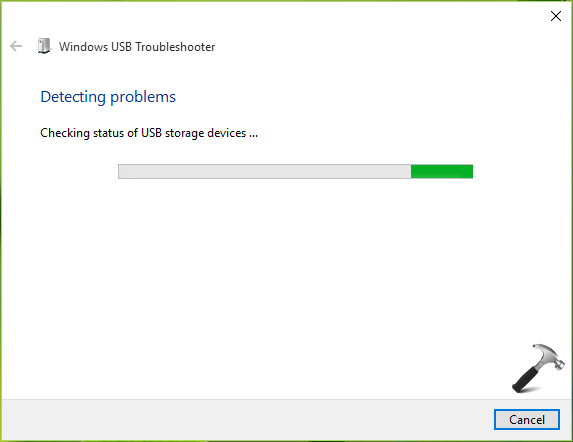 4. Now you'll be asked to select the USB device to eject. Choose carefully if you've multiple USB devices loaded into the system and click Next.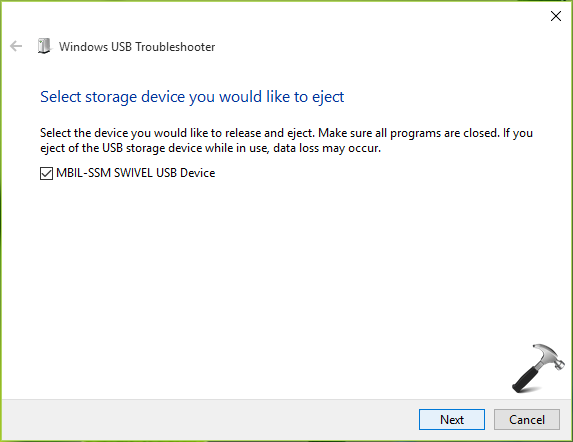 5. Its time the troubleshooter will fix the issues, it already found. Again, no user action required here.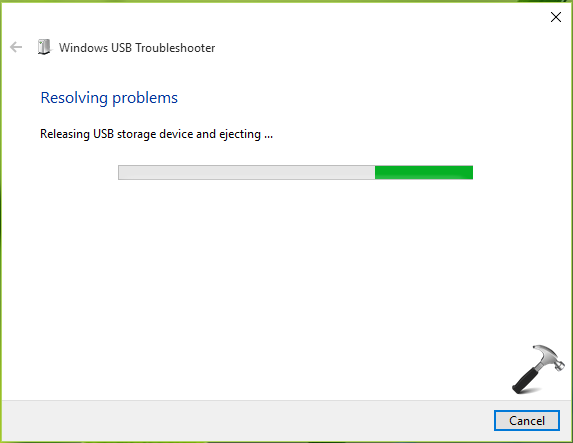 Finally, you'll be able to spot what things were detected as an issue and whether is it fixed or not. In our case, troubleshooter found one issue with the USB device and fixed it.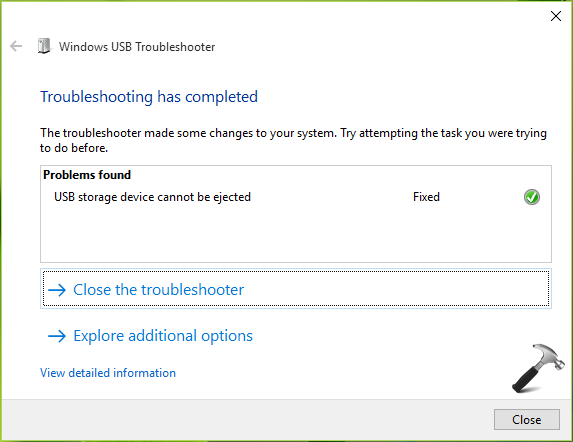 After having done, click Close to exit USB troubleshooting wizard.
So this is how you can fix issues with USB drives using the troubleshooter. Hope you find it useful!
Read this post, if you get 'The USB Controller is in a failed state or is not currently installed' error with Windows USB troubleshooter.